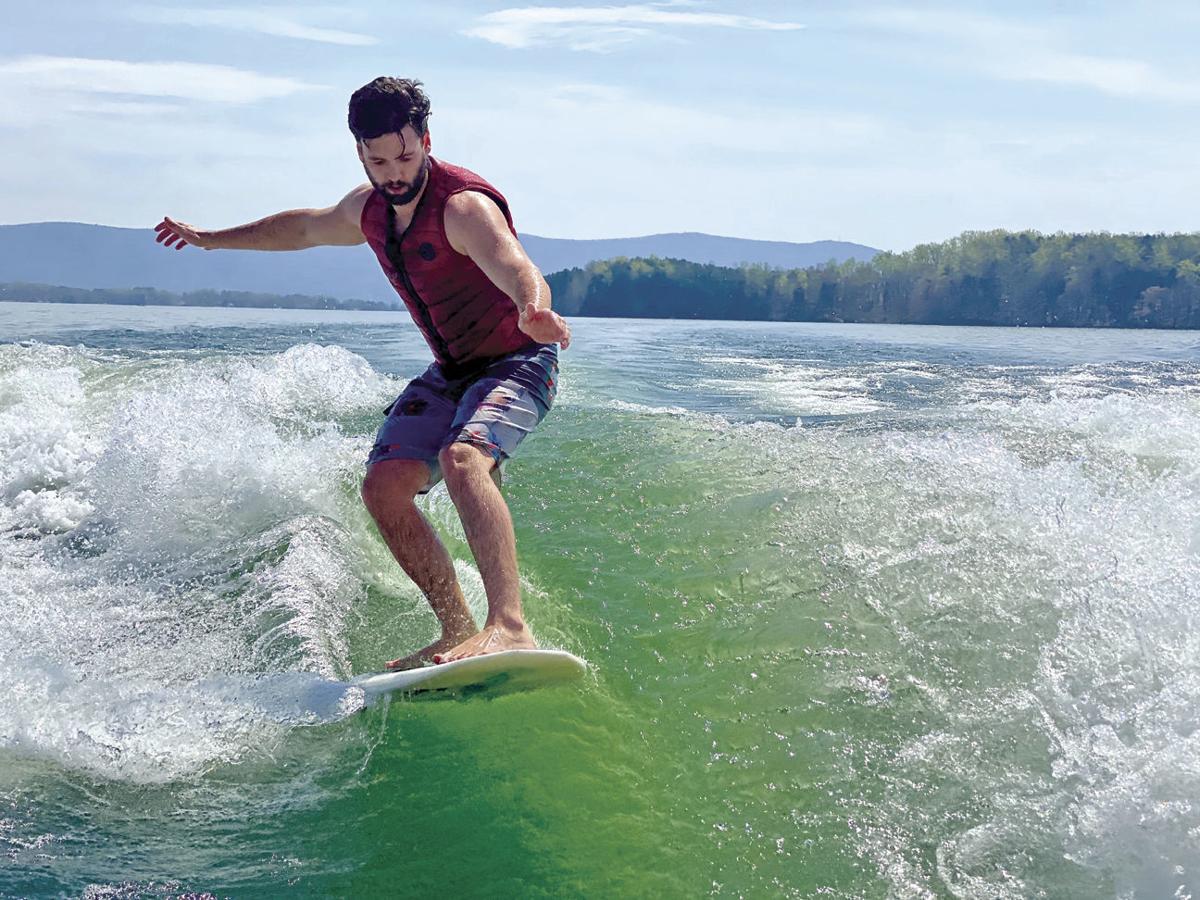 RICHMOND — A bill to regulate wakesurfing at Smith Mountain Lake wiped out in the House of Delegates this week.
Del. Kathy Byron, R-Bedford, sponsored a bill in response to numerous homeowners surrounding Smith Mountain Lake agitated with wakesurfing boats — which create waves big enough for people to surf without the need of a tow rope — zooming around in the coves. The bill prompted passionate feedback from wakesurfers and homeowners, who are divided on the issue.
Wakesurfing has been an increasingly popular water sport at the lake. Homeowners said the wakesurfers are sending large waves crashing into the shorelines, preventing them from enjoying the water and damaging their docks. Wakesurfers said they've largely courteous and aren't responsible for dock damage.
"This is creating big problems, and as you might imagine, a lot of division," Byron said.
Byron's bill would have kept wakesurfing 200 feet from the shoreline. She was going to try and change it to 150 feet from the shoreline as a compromise.
While mostly homeowners supportive of regulations spoke during committee meetings, most of the more than 60 submitted written comments came from people opposed to the proposal.
"This bill is an overreaction to a few boaters who would best be handled individually through local enforcement for unsafe boating," wrote one lake homeowner. "Denying recreation for 99% of the boaters because of the misdeeds of 1% of inconsiderate jerks is overkill and taking away people's rights of lake enjoyment. This is classic use of a canon to do what a rifle shot could do."
On Monday, Byron's bill failed to get enough support from the full House to reach the stage for a final vote, with a push from Democrats to defeat it.
"This issue is not going away," Byron said.
Byron has been one of the more vocal critics of the Northam administration's handling of the vaccine rollout. She's delivered multiple speeches during session, much to the frustration of House Democrats tired of listening to the daily lectures from Republicans.
Del. Ken Plum, D-Fairfax, complained about the legislature getting involved in the "governance of Smith Mountain Lake." Del. Marcus Simon, D-Fairfax, said the bill didn't get a "proper discussion" in committees before it arrived to the House floor.
"We had extensive discussion on it, and those people that wanted to sign up and speak to it did," Byron said. "There's always going to be some that don't make the meeting and those that are going to oppose the bill. Not everyone support the bills we pass here."
Daylight saving time study
Del. Joe McNamara, R-Roanoke County, is not a fan of daylight saving time.
"I know when spring comes and we spring ahead and have extra hour late in the day, it's a great day for me," McNamara said. "It's not as great a day when we fall back in the fall. I think there are other people who feel that way."
McNamara submitted a bill for the secretary of commerce and labor to study the benefits and downsides of daylight saving time. Ideally, McNamara would like to see Virginia join other states that want to make it permanent.
More than 30 states have proposed legislation to make daylight saving permanent — meaning more sunlight year-round. Congress has to pass legislation to allow states to stay on permanent daylight saving time, but it hasn't been a federal priority.
Congress first implemented the clock change during World War I to conserve fuel in the summer.
There have been various studies about how when the sun sets in many states before 5 p.m., there are higher rates of depression, higher energy consumption, higher traffic fatalities, higher crime and a decline in retail sales.
"I'm with you on this," Del. Mark Sickles, D-Fairfax, told McNamara when he presented the bill to a House panel. "It's 5 o'clock, and it's dark outside, and I don't like that."