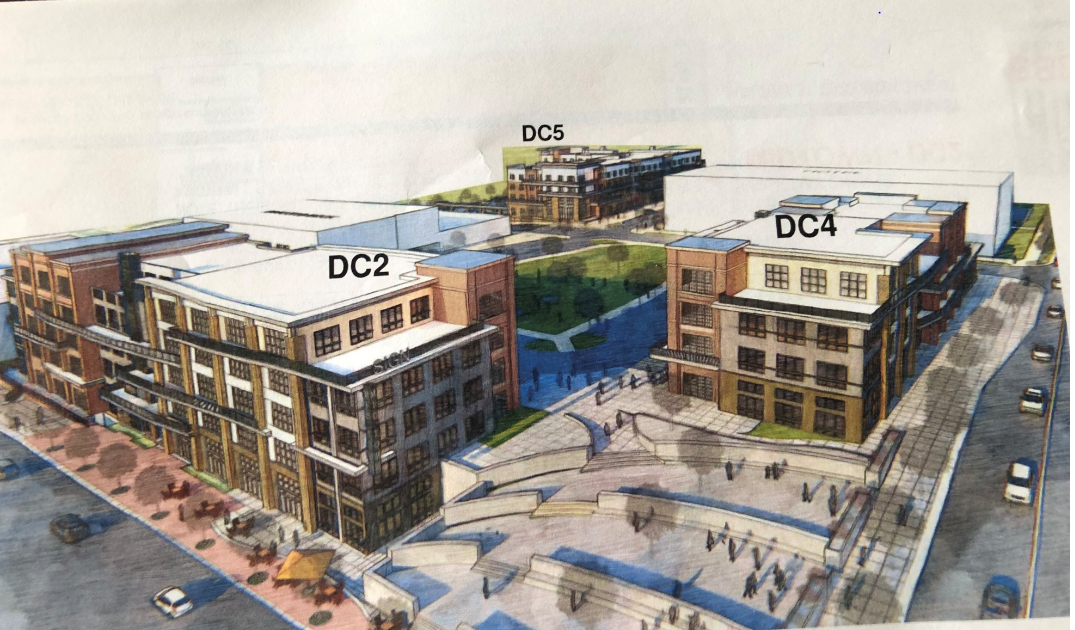 BLACKSBURG — The Town Council has approved the additional $700,000 needed to begin construction on a $9.8 million parking garage on the site of the old Blacksburg Middle School.
The town also introduced the ordinance to create the special taxing district that will be used to repay a portion of the parking garage debt. That will require all owners of private property within the downtown site to pay an additional 20 cents on the town's real estate tax rate.
The property tax rate is currently at 26 cents per $100 of assessed value, which translates to an annual bill of $260 for the owner of a home assessed at $100,000.
The roughly 330-space and six-story parking garage will be paired and built in conjunction with a new town police station, which is budgeted at approximately $16 million. The project, slated to start at the end of November, will be just one of the pieces in the long-anticipated redevelopment of the roughly 20-acre old middle school site.
"In a perfect world — in a greener, more sustainable world — we wouldn't need it. But realistically, to get clients in that spot and in order to serve our police department, there needs to be spots for people to park," Mayor Leslie Hager-Smith said about the parking garage. "It will benefit both our long-term vision and the goals of the developers, who need to populate the office and retail space and residential."
The parking garage and police station are expected to be done by the spring of 2022, town officials say.
The parking garage will be paid off over time with money from the special taxing district and a variety of tax revenues created by the redevelopment of the old middle school site. The town has budgeted funds for the police station.
The special district will remain in place until the collection of the principal amount of $2.6 million, along with the additional amount owed in interest.
Town council is slated to vote on the special district at its first Tuesday night meeting in November, said Blacksburg Town Attorney Larry Spencer.
The $700,000 council approved this past week is anticipated revenue from bond proceeds that was assigned to the town's general capital improvement fund.
Spearheaded by Midtown Redevelopment Partners, the old middle school site project is slated to involve the construction of residential, commercial and civic properties. The project will also establish some open spaces.
"I think we were really lucky that this large and meaningful development continues, even through the pandemic and economic woes we're experiencing right now," Hager-Smith said.
Hager-Smith, however, said the economic challenges created by the pandemic have required the town to put off a variety of capital improvement work planned on such projects as sidewalk improvements and changes to parks, among other items.