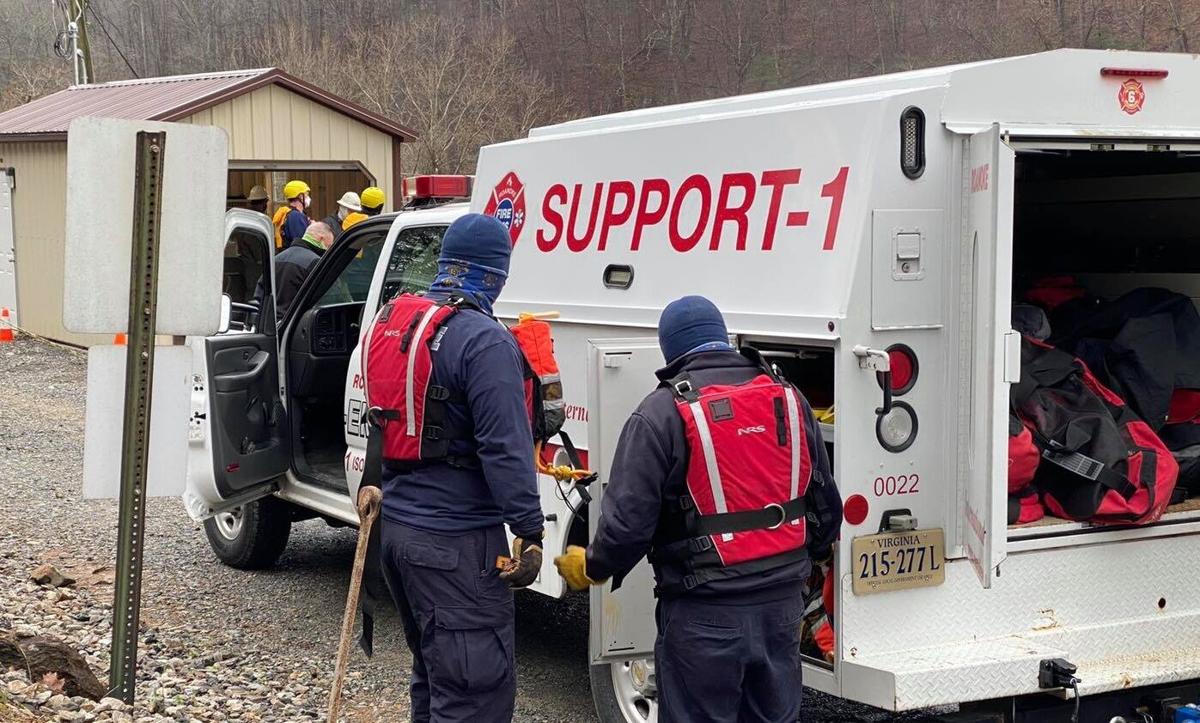 A body found in the Roanoke River near Niagara Dam last month has been identified as that of a man who was seen swept away by high waters weeks earlier, according to police.
Dolph Edward Dellinger, 60, had been missing since Dec. 5 when a witness called 911 and reported he had been knocked off his feet and carried away while trying to cross a low-lying bridge under U.S. 220, near the Ramada Inn on Franklin Road in Roanoke, authorities said.
The fast-moving waters of the Roanoke River were spilling over the bridge at the time, after two days of heavy rains left the region drenched.
Local and state rescue crews searched for Dellinger for days without success. Swift-water teams, rescue dogs and drones were all used in the effort.
Dellinger's body was found and reported nearly eight weeks later, on the morning of Jan. 26, near Niagara Dam in Roanoke County southeast of Vinton.
The dam is about 6 miles downstream from Franklin Road.
Roanoke County police announced Wednesday that the person found had been positively identified as Dellinger. City police confirmed that Dellinger was the person that crews had been searching for in December.
The medical examiner's office determined that the case was an accidental drowning. Attempts to locate his next of kin were unsuccessful, authorities said.
Dellinger had been homeless and was recognizable to many who frequented the greenway. He often spent time there, resting on a bench by Wiley Drive near the hospital, a shopping cart he used to carry things close by, said Dawn Sandoval, of The Least of These Ministry, a nonprofit that aids the city's unsheltered.
"He just waved at people as they went by and chatted with them. He was a very friendly guy," said Sandoval, whose group had been doing outreach with him for three or four years.
His death came at the end of an already unusually painful year for this vulnerable demographic. In addition to the pandemic, which sent nonprofits scrambling to get more people into emergency housing, two homeless people were killed in separate homicide cases last year.
An arrest has been made in one of those cases. The other remains under investigation.