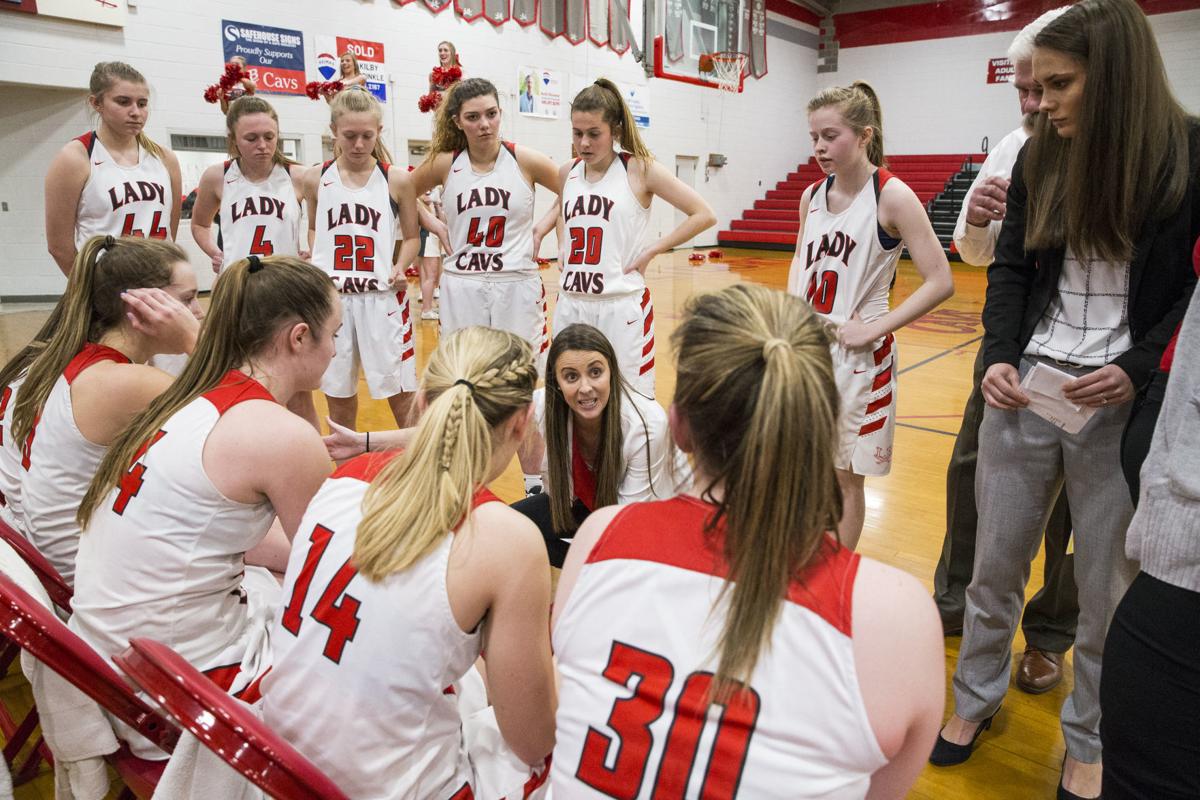 Student-athletes at Lord Botetourt and James River high schools received a belated Christmas present Tuesday.
Winter sports teams at the two Timesland schools got the green light to begin their delayed 2020-21 seasons Monday in a decision made by Botetourt County Schools Superintendent Jonathan Russ.
Varsity, junior varsity and middle school athletic events in four winter sports — basketball, wrestling, swimming and indoor track and field — have been on hold in Botetourt County and many other of the region's schools since the first official play dates earlier in December.
In November, Botetourt County entered into an agreement with six other school divisions — Roanoke, Roanoke County, Salem, Alleghany County, Craig County and Covington — to determine whether sports can proceed based on Virginia Department of Health statistics measuring COVID-19 cases in each respective area.
On Tuesday, Botetourt broke from the group. Russ, in his first year as Botetourt County's superintendent, said he had the final say in the decision.
"It was my call," Russ said Tuesday. "I'm not dumb. I'd want to know if it's going to be supported by my board before I make a move.
"I did not want it to go to a vote, because there was a chance of putting the board in a bad position and making them look like a bad guy. If it had gone to a vote, I probably would not have recommended it."
Russ said he spoke with other superintendents who committed to the agreement.
The 12 public high schools in those divisions — Alleghany, Cave Spring, Covington, Craig County, Glenvar, Hidden Valley, Northside, Patrick Henry, Salem, William Byrd and William Fleming — will use the VDH metrics on a weekly basis to determine whether their athletes can compete.
"I have nothing but respect for those other six divisions and the decision they're making to stay with what they believe is safest for them," Russ said.
"I didn't get out because I thought that agreement was the wrong thing. I just felt like this is the best thing for our students and our [communities]."
Russ said he believes athletics can be conducted safely in the Botetourt County schools despite a rising number of coronavirus cases in the region and the state.
"I don't want people to think I discounted the metrics," Russ said. "I'm aware we're seeing an increase, and we're going to see more of an increase after this Christmas break.
"I just know within our schools, and also during the workouts our athletes are participating in, we just haven't had cases of transmission within those two outlets."
Russ said he was aware of but not largely influenced by lobbying on social media by a group of parents insisting that the Botetourt County administration allow the schools to begin the season.
"I don't want to say [influenced] not at all, because I don't want them to think their voice isn't heard," Russ said.
"I've been through pressure. Pressure to me is when my wife's doctor told us both in April of 2014 that he couldn't tell me if my wife or my daughter was going to come out of delivery. Upset parents, I don't consider that pressure.
"I've heard several people from the other side also explain that we [were] doing what's best by not playing. I know that's going to intensify."
The superintendent said he expects Lord Botetourt and James River coaches to continue to abide by regulations already put in place to help limit any spread of the coronavirus.
"I feel like our coaches are responsible," Russ said. "I feel like they'll still put the safety of students first. If we follow our own mitigation plans, the VHSL guidelines and the governor's executive order, I just feel like this is something we can do safely."
A positive case by an athlete would require a 10-day isolation for the individual and a 14-day quarantine for others who were in close contact.
James River is scheduled to play Three Rivers District boys and girls basketball games Monday against Floyd County. Two other Three Rivers schools — Giles and Radford — are among just six Timesland public schools currently with the green light to compete.
Lord Botetourt's first scheduled boys and girls basketball games are Jan. 5 against William Byrd, but neither is likely to take place. Lord Botetourt's girls basketball team was the Virginia High School League Class 3 co-champion last season, after the state final was canceled by the public health emergency.
"For us, there are very few schools [on the schedule] that are doing this yet," Lord Botetourt athletic director Chuck Pound said. "Now they may follow."
Pound said he will leave it up to his coaches how quickly they would like to begin their respective seasons. Practices have been restricted by rules governing social distancing.
"All of them have taken a little more time off than they normally would because of not being able to go live," Pound said.