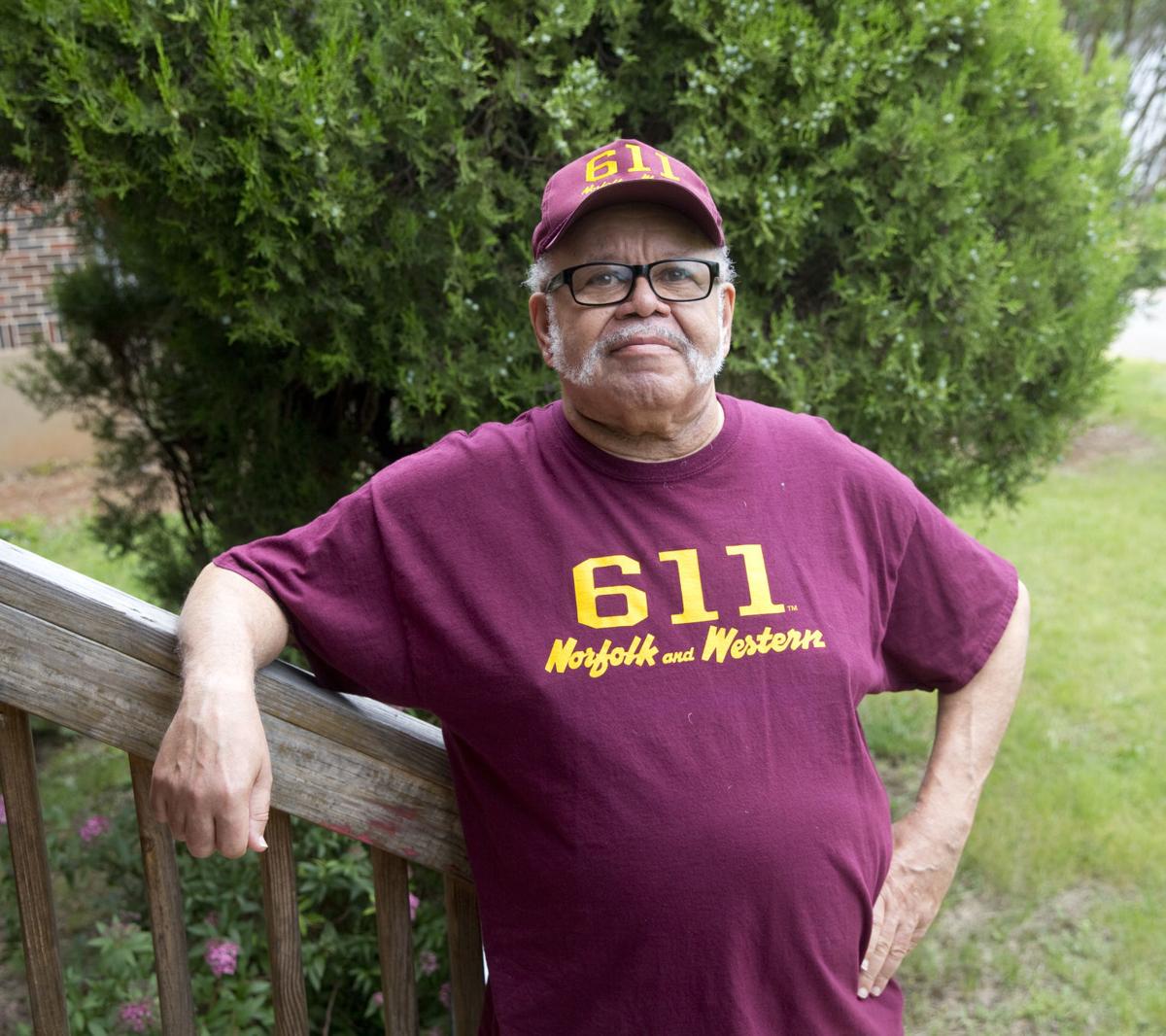 You'll have to forgive Charles Hardy if he feels frustrated these days. The tour guide and docent at the Virginia Museum of Transportation has spent a lot of time on the phone lately, trying to reach the Virginia Employment Commission.
Hardy, 70, is a retired Norfolk Southern rail highway clerk who lives in Northwest Roanoke. He was furloughed from his part-time job March 16 when the museum closed.
In April, the VEC sent him a "Monetary Determination" letter noting he was eligible for $157 per week in benefits. It also said he was eligible for additional federal pandemic unemployment assistance.
Since then, he's called the agency each Sunday to confirm he's still unemployed. But he hasn't received any benefits, and he wonders why.
"I've called well over 50 times," Hardy told me Thursday. "Yesterday [Wednesday] I was on the phone for three hours." He's made so many calls to different VEC phone numbers that the first three digits of the varying lines are etched into his mind.
"I've called the 800 number, the 866 number, the 613 number and the 204 number," Hardy said. "You get through about five minutes of messages about the pandemic and then it hangs up on you."
That's a complaint voiced by many furloughed and jobless workers in the wake of recent pandemic-related shutdowns. Often, they've received letters from the VEC that seem to suggest they're eligible for benefits.
But when those don't arrive and they try to find out why, often they can't.
Friday's newspaper carried an Associated Press article with statistics that hint at how hard it is to reach anyone at the agency. The VEC has a five-person customer-service team that's been getting up to 20,000 emails a day.
For its call centers, the agency has added 35 workers and brought back retirees, bringing the total number of call-center personnel to "slightly under 400," said Joyce Fogg, VEC spokeswoman.
It sounds like a lot until you consider the agency has fielded 720,000 unemployment claims in the past two months, and 44,000 in the past week alone. Many of those, like my own claim early in April, were surely problem free. Still, the phone system is getting overwhelmed.
Friday, Gov. Ralph Northam announced the VEC would add another call center with 315 more workers. Fogg said those additional personnel will be taking calls "in the next week or so." In the shorter term, the VEC call centers will be shut down for the Memorial Day weekend, reopening Tuesday at 8:30 a.m.
Last week I called the agency's toll-free numbers myself in an effort to understand the frustration others are experiencing. I called three times Thursday, following the prompts for questions about existing claims.
With each call, I listened to 2 minutes and 30 seconds worth of basic information before the phone system said, "At this time, all representatives are assisting other callers" and hung up on me.
Fogg told me that sometimes, callers can get in an automatic queue to receive callbacks at a defined time.
"But that only functions when the call volume is manageable. And it hasn't been manageable lately," Fogg added. The system hangs up when it's overwhelmed.
Jenny Parker, who lives in the Penn Forest area of Roanoke County and works for a wine distributor, has experienced that.
She registered for partial unemployment early in April. The VEC sent a Monetary Determination letter, which Parker shared with me. It said she was eligible for 23 weeks of state unemployment benefits and 16 weeks of federal benefits under the CARES Act.
"I waited a couple weeks with patience of knowing they are really busy," Parker told me. "Then all of a sudden [on] May 6, I have a direct deposit of one week of unemployment and CARES total. But that has been it. No back pay and nothing this week.
"I can wait patiently. But I also would like to know if I am doing something incorrect preventing my payments. I am filing weekly claims as best as I think I am doing," Parker said.
But she can't get hold of anyone at the VEC.
"Both 866-832-2363 and 800-897-5630 loop me in the auto messaging but will not allow to hold for a person. I tried to carry a conversation with the robo-assistant but that was a nightmare in itself," Parker said.
I sent Hardy's and Parker's information to Fogg at the VEC. Friday, Hardy said he's still waiting to hear from the agency. Fogg told me a VEC worker had tried to call Parker but she didn't answer.
"There is a reason [Parker's] not receiving benefits," Fogg wrote in an email. However, she couldn't share that information with me for privacy reasons.
Some readers have figured out a nifty hack to contact human beings at the VEC, whose offices are currently staffed but not open to walk-in traffic.
That involves using the agency's dial-by-name voicemail directory. I learned of this trick from Stefanie Brown, an unemployed worker who lives in Botetourt County. She figured it out herself based on last Sunday's column.
That mentioned Dale Lee of Vinton, a laid-off truck driver who received a helpful phone call from a VEC worker named "Valerie" in the agency's Roanoke office. Valerie called him after Lee reached out to me, and after I had forwarded his information to Fogg. Fogg forwarded it to the Roanoke office.
Armed only with Valerie's first name, Brown called the Roanoke VEC number — (540) 613-8220 — and chose the option for its dial-by-first-or-last-name directory. On her phone, she punched in the digits that corresponded to "Valerie."
"I ACTUALLY SPOKE TO HER!" Brown wrote me in a follow-up email. "She was very helpful and answered my questions. I have probably placed 70-plus calls to the different numbers over the last 3 weeks and today, thanks to your article, I made one call — and got what I needed."
Needless to say, this technique also has potential with any common first or last name, like John, Mary, and James or Smith, Jones and Williams.
Since then I've shared the hack with others who have also gotten hold of Valerie. One was Larry Motley of Roanoke, a laid-off restaurant worker. He called me back exultant after he spoke to her.
"You helped me at getting in contact with the VEC," Motley told me later. "I just wanted to let you know, thank you!"
Valerie, please accept my apologies in advance. You're about to get bombarded with calls.