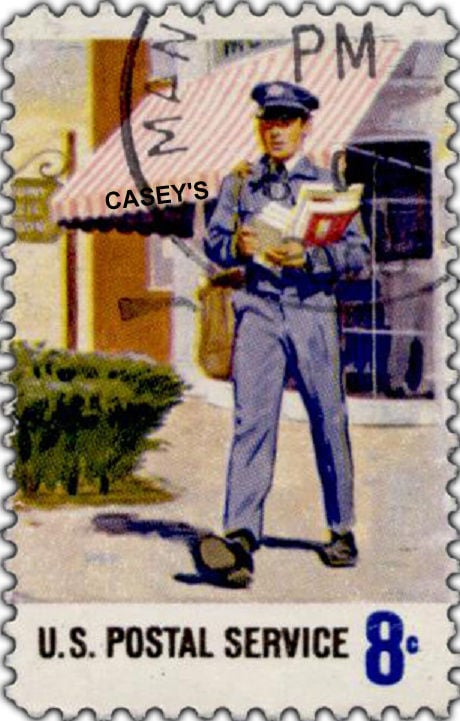 July's reader mailbag is overflowing — with stuff about absentee voting, a Roanoke 20-something's sudden rise in the Trump administration, and the painted-on-pavement mural along Campbell Avenue proclaiming, "END RACISM NOW."
"I sure want my vote to be counted, and I can see how easy slip-ups can occur," Keister wrote. "Therefore I am taking your advice on voting early in person at my registrar's office. Also a big thanks on providing the date [Sept. 18] when early voting begins."
Vietmeier noted an important change regarding the location of the Roanoke County Registrar's office, which is where the county's early in-person voting will occur. Until March 18, it was on the third floor of the County Administration Building at 5204 Bernard Drive, near Tanglewood Mall.
It's been moved more than 7 miles away, to 900 Chestnut Street in Vinton. Formerly, that off-the-beaten path address was the county's Craig Recreation Center, said Roanoke County Registrar Anna Cloeter.
The change "was supposed to be temporary, then we found out it was supposed to be permanent," Cloeter told me.
One advantage for early in-person voters is, the new location is a street-level office with on-site parking adjacent to and behind the building. Another advantage is, the new office is much larger the space the registrar occupied in the county administration building. But you have to know the new address before you can vote early there, Vietmeier noted in an email.
"I can just picture many like myself going to the old location [on Bernard Drive], then having to backtrack all the way across town," Vietmeier wrote in an email. "It seems one thing gets easier for voting and then something else gets harder."
I urge all county voters to make note of the change. Otherwise, you may have a frustrating experience voting early.
Corrigan's previous jobs after college were at the Republican National Committee and the Embassy of Hungary in Washington, D.C.
The appointment raised more than a few hackles because of social media posts the young woman made this year and last. Those blasted liberal democracy, marriage equality, feminism, women in politics, birth control and more. At least one of them praised "Christian patriarchy" as a form of government.
"Thank you for the piece about the 'Pride of Roanoke,' Merritt Corrigan," Ryder wrote with a tinge of sarcasm. "I love my hometown, and I'm sad to see this treasured place associated with the likes of Corrigan and [Wayne] LaPierre. Yet, there it is." (LaPierre, CEO of the National Rifle Association, was a member of Patrick Henry's class of '67.)
Ryder included a link to an article on the news website Axios that suggested Corrigan had previously been blocked from patronage jobs in the Trump administration because of controversial social media posts.
"What's going on at USAID is what's going on at many different departments in government," Ryder added. "Look, for example, at the sacking of Voice of America."
Dawn Meyers of Roanoke County echoed Ryder's assessment.
"You didn't even have to bring up white or other privilege, as to who else would be appointed as deputy White House liaison to USAID at age 26 in this corrupt, misogynistic, homophobic administration," Meyers wrote in an email. "Every anti-feminist had an army of feminists from the '60s, '70s, '80s to thank for their privilege. Where do they find these people?"
Meyers added that when she served in the Peace Corps in the late 1970s, "one of the more coveted, next step jobs for several of the volunteers, who by then had experience, was a boots on the ground, entry-level position with USAID. This girl got the job because of connections and tweets?"
But not everyone shares that opinion, which brings me to a voicemail I received from a caller who identified himself as "Bill Johnson." Here's the message he left:
"I think it's a disgrace that they let people destroy public property and you're going to put a story on there about how beautiful it is. Why don't you do research and see what Black Lives Matters stands for?
"They stand for, they hate the police and anything to do with the government. They don't believe in marriage, and all these Black people they got posted on their website who got killed by police — they all have one thing in common, other than being Black. They all were breaking the law. So why don't you report that, Dan Casey?"
The organization Black Lives Matter played no role whatsoever in the creation of the mural. Moreover, no public property was destroyed in that process. Quite deliberately, the people behind the project chose the message "END RACISM NOW" (although "Black Lives Matter is one submessage on one of the mural's letters). The city of Roanoke expressly approved the mural's creation in advance.
The truth is, people fighting against civil rights are no strangers to distortion. In the 1960s, many conservatives were making the same kind of criticisms about the Rev. Martin Luther King Jr. as they're spouting today about the organization Black Lives Matter.
Recall, the late Sen. Jesse Helms of North Carolina fought hard to block naming a national holiday in King's honor. In arguing his case, Helms accused King of "action-oriented Marxism" and associating with so-called "communists."
Sigh. It's an old game. Is anyone surprised they're now saying the same thing about Black Lives Matter?
Get local news delivered to your inbox!
Subscribe to our Daily Headlines newsletter.