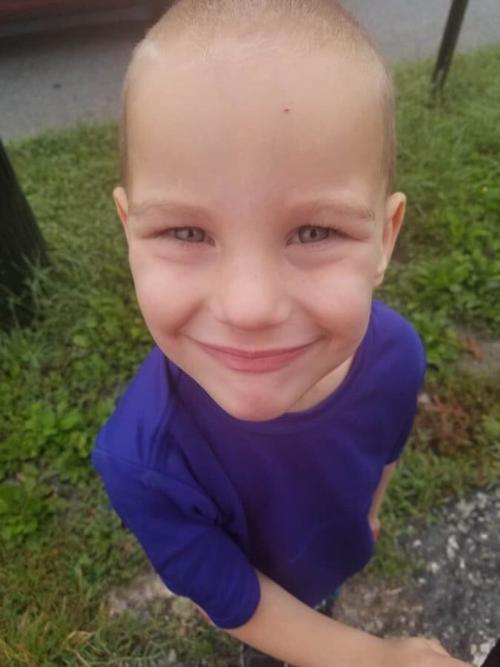 A Franklin County woman accused of child neglect in events that ended with the death of a 7-year-old was granted a secured bond in court Monday.
Alice Marie Ebel, 52, will be barred from having unsupervised contact with children while awaiting trial on charges issued this month of abuse and neglect of a child and cruelty or injury to a child.
In court, defense attorney Hunter Naff said Ebel, who was arrested after being indicted Oct. 4, was entitled to a presumption of innocence in her bond request and had no prior record that argued for denying her bond.
In addition, Ebel, appearing by video link, testified she had a cardiac condition and other medical ailments that required ongoing doctor's appointments.
Ebel's case is currently set for trial in January. The prosecutor's office has identified the child in the case only as a 7-year-old with the initials H.W.C.
Ebel's husband, John Robert Ebel, is facing accusations of second-degree murder in the death of a 7-year-old boy, Hunter Wayne Cumbie, who authorities said was his step-grandson.
A third relative, Dakota Wayne Cumbie, also is in jail facing charges of sodomy and aggravated sexual battery of a child identified by the initials H.W.C.
An obituary listed a Dakota Cumbie as the uncle of Hunter Wayne Cumbie.
Hunter Cumbie died on July 2, two days after being airlifted to Carilion Roanoke Memorial Hospital, where he was unresponsive and placed on a ventilator while being treated for injuries that were reported as being the result of a fall, according to court records and prior announcements from law enforcement.
The medical examiner's office found the cause of death was blunt force trauma to the head, and ruled it a homicide.
The child was very thin at the hospital, weighing 39 pounds, according to search warrants filed by investigators.
In court Monday, assistant prosecutor Sandra Workman said the allegations behind the charges against Alice Ebel included a belief that the child, H.W.C., was injured at Ebel's home and "languished" overnight before care was sought.
Authorities also believe the child was starved as a form of punishment while living with Ebel, she said, and was exposed to abuse by others that would have been difficult for Ebel to be unaware of.
No additional detail was presented, and the defense limited its statements to the bond request.
Franklin County Circuit Judge Timothy Allen, in considering the bond motion, noted Ebel hadn't been flagged as a flight risk and she was owed the presumption of innocence at Monday's proceedings.
He granted her a $10,000 secured bond with conditions that, at the prosecution's request, included a stipulation that she was not to be alone with anyone under the age of 18.
John Ebel, 50, remains in jail without bond. He has not yet appeared in court to respond to the charges against him, and his case has been assigned a January trial date. Dakota Cumbie, 26, has a court appearance set for next week.