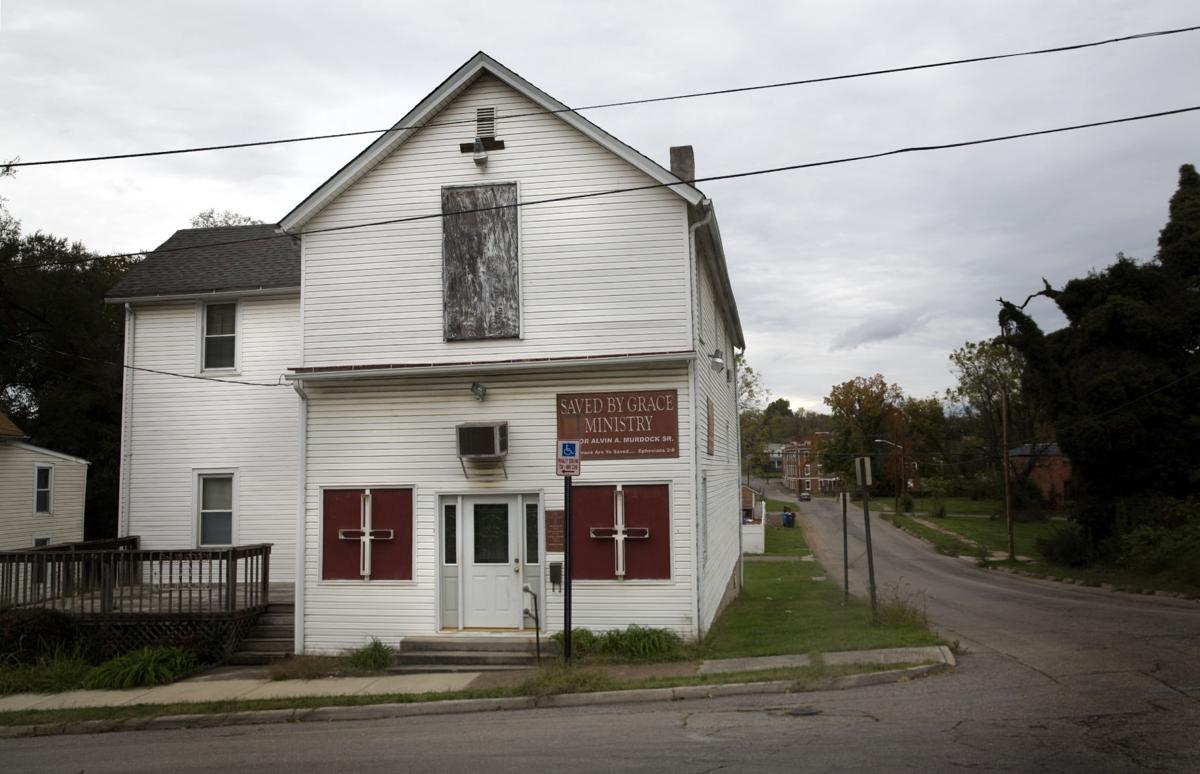 Saved by Grace is just one of a number of churches around the Roanoke Valley that have recently fallen victim to thefts and schemes.
In 2018, Jared William Walters pleaded no contest to embezzling from New Century Church. Walters, 35 and the church's former chief financial officer and executive pastor, avoided prison largely at the request of the church, but he must repay $180,000 in monthly increments of at least $500. If he sticks to paying the minimum amount — and court records show he consistently has — it's an effort that will take more than 20 years.
Last fall, West End United Methodist Church's former secretary, Amy Mauck Krohmer, 44, was convicted of taking money. Prosecutors said that across two years, she siphoned off $200,000 by misusing the church's credit card and boosting her own paycheck. While she has paid back more than $10,000, she isn't scheduled to be sentenced until December.
Derrick Stewart had a plan in mind when he went to see Pastor Alvin Murdock back in the summ…
Earlier this year, bookkeeper Nicole Gibson Martin pleaded no contest to embezzling at Southview United Methodist Church, which reported $52,000 in missing funds. She is due to be sentenced to no more than four years. Her husband, Kim Martin, also a former church employee, faces a criminal charge as well.
And over the summer, a grand jury indicted Keisha Christley on a charge of embezzling from St. Mark's Lutheran Church on Franklin Road. Christley, the church's former preschool director, is due to enter a plea next month. While it's still unclear how much she's accused of taking, a recent church newsletter indicated it had to end its preschool program as a result.
Sgt. A.S. Ashby of the Roanoke Police Department's crimes against property unit said last week that all businesses and organizations need to practice basic safeguards: background checks, dual signatures on checks, monthly or quarterly audits of finances. That takes time and can add to expenses, but it still costs less than most embezzlements.
Ten years before Krohmer was caught taking money at West End, in 2009, she faced three counts of embezzlement at an unrelated business. While she eventually pleaded down to a single misdemeanor, those initial charges remain part of the court's public online record.
"A lot of times, they'll use someone that attends the church to do work for them," Ashby said. "Sometimes [church officers] don't have the experiences, so they basically just hand it off to one person and say, 'Here you go.' That's never a good idea."
The Martins, for example, were first hired by Southview as its musical director and organist in 2016. Within two years, Nicole Martin was promoted to bookkeeper and soon after, prosecutors have said, she began supplementing her and her husband's income.
"We want to trust the folks that are working with us ... but trying to get some processes in place ahead of time — audits, background checks, even a Google search — would've eliminated most of these.
"Trust, but verify," Ashby said.
Sign up for our Crime & Courts newsletter
Get the latest in local public safety news with this weekly email.