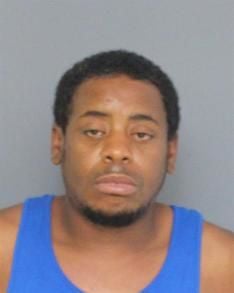 Donna Nelson told investigators that she did not know that the man she picked up on a trip to Texas was going to rob a Christiansburg storeowner – but in a plea agreement this week, Nelson ended up with 18 months to serve in prison for the crime.
Nelson, 44, of Burke, was arrested after a July 15 incident in which Bharat Patel, owner of the Little Market store on Peppers Ferry Road, was pepper-sprayed and robbed of bank deposit bags holding more than $4,400.
The man accused of the theft – and of an escape attempt that included leaping from a motel window – still faces an assortment of charges.
Nelson, who was charged with being an accessory to the robbery, pleaded guilty Wednesday at a hearing in Montgomery County Circuit Court. A plea agreement amended her charge to receiving stolen goods and Nelson was sentenced to 10 years in prison, to be suspended after she served the 1 1/2 years. She also was ordered to pay $1,000 restitution.
According to a prosecution summary of the evidence, Nelson told officers that she was driving a truck from her home in Northern Virginia to Texas when she met Christopher Justin Narcisse, 40, also of Burke. They stopped in Christiansburg and planned to stay at the Holiday Inn Express on Peppers Ferry Road.
Nelson said they tried to get gas at the Little Market but Patel told them that he was closed. Nelson said she dropped Narcisse off at the Red Robin restaurant and went to a church parking lot across from the Little Market.
Patel told investigators that as he closed his store, a white U-Haul truck with a man and woman inside drove by several times. Patel said that after he finished closing, he went to his car, carrying a green bag that contained his bank deposit bags, snacks and beer. A man tried to tug the bag away from him, Patel said, and pepper-sprayed him.
Patel said he let go of the bag and saw the man run away with it and get into a white U-Haul truck.
According to the prosecution summary, Nelson said she had been in the church parking lot for some time when Narcisse ran up, jumped in and told her to go. She headed back to the hotel but was stopped by police – at which point Narcisse leaped out of their rental truck and ran.
Officers found a can of pepper spray in the truck and a green tote bag containing snacks outside it, prosecutors said.
According to prosecution statements at earlier hearings, search warrants, and a town statement last year, Narcisse ran behind the Holiday Inn after Nelson was stopped. Officers could not find him until a woman called Christiansburg police and said a man was at her mother's residence in the 100 block of Windsor Drive. He wanted a ride to the Super 8 motel and an Uber had been called.
Police went to the Super 8 and learned that at about 3:30 a.m. on July 16, Narcisse had booked a room. Narcisse would not open the door.
An officer watching from outside saw Narcisse cut a screen and jump from a second-floor window, a prosecutor said last year. He was quickly arrested.
Narcisse faces charges of robbery, assault and battery, malicious use of a gas, and destroying property. A grand jury is scheduled to review the charges on July 13 and decide if Narcisse should be tried in Circuit Court, Commonwealth's Attorney Mary Pettitt wrote in an email.