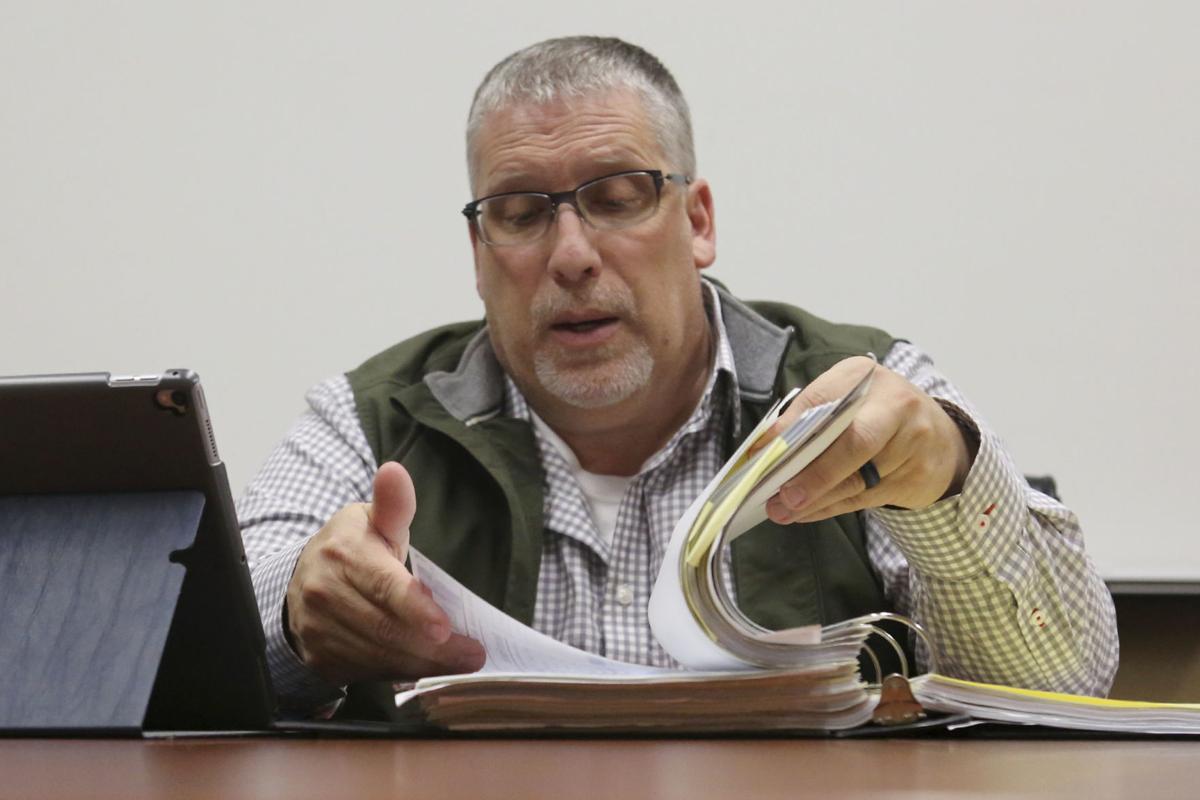 A former Radford police officer mishandled money that was seized as evidence and pleaded guilty Friday to malfeasance, the city police department announced Tuesday.
Lt. Robert Andrew Wilburn, 52, of Ripplemead, a veteran officer who retired in 2019, pleaded guilty to the misdemeanor charge during a hearing in Radford Circuit Court. He was fined $2,500, with $2,000 of the amount suspended, and also repaid $2,418.25 to the city.
Wilburn's attorney, Jimmy Turk of Radford, said Tuesday that the money that went missing was cash that was forfeited during criminal cases over several years. Turk said that Wilburn's position was that poor record-keeping, not theft or other misappropriation, led to some of the cash not being able to be accounted for.
It was Wilburn's responsibility to see that the money was kept track of, Turk said.
Roy Evans, the Smyth County commonwealth's attorney who served as a special prosecutor in Wilburn's case, could not be immediately contacted Tuesday.
The guilty plea put an asterisk on a long and varied career as an officer, instructor and, most recently, as a part-time staff member at the New River Valley Regional Jail, where Wilburn presently works. At the jail, Wilburn updates and revises written policies, Superintendent Gregory Winston wrote in an email.
Wilburn, usually known as "Andy," was with the Radford police force for about 19 years, starting in 1998. He left in 2000, was re-hired in 2002 and continued until his retirement in September 2019, city spokeswoman Jenni Wilder said.
As a detective, Wilburn worked murders and drug cases, tracked missing people, and much more.
In 2004, Radford photographer Bob Shell, who was in the midst of a criminal trial connected to the death of a teenage model during a bondage photo shoot, sued Wilburn in federal court for copyright infringement — alleging that investigators led by the detective were improperly using more than 700 of his pictures. A federal judge said officers were allowed to use the photos as evidence and dismissed the lawsuit.
For years, Wilburn searched for the body of Gina Hall, the Radford University freshman who disappeared in 1980. Stephen Matteson Epperly was convicted that year of Hall's murder but authorities have not found her remains.
Wilburn also taught criminal justice classes at Radford University.
According to Monday's news release, police became aware in September 2020 "of a discrepancy in funds stored as criminal evidence." A review found "additional questionable transactions … from cases ranging from 2017 to 2019." By October 2020, there was an internal investigation that pointed at Wilburn, and police Chief Jeff Dodson asked the Virginia State Police to get involved.
Wilburn was charged Friday and resolved the case the same day with a guilty plea.
In the news release, Dodson, who became Radford's chief in January 2020, credited department procedures for spotting discrepancies with evidence handling.
The Radford department "has zero tolerance of any malfeasance of office, especially when committed by a former employee," Dodson said in the news release.
"Situations like this can endanger public trust," Dodson continued, "but I want to assure our residents that this was an isolated incident."