RADFORD — A former instructional aide at Radford High School is accused of having sex with a 15-year-old — and taking pictures of it.
Ishmale-Isaiah N. Davis, 23, of Danville faces 30 charges tied to sexual acts with a minor and child pornography. Davis was arrested by U.S. marshals last month in Georgia and extradited to Virginia. He was to be in Radford Circuit Court on Monday to work out whether he had an attorney, but the hearing was continued.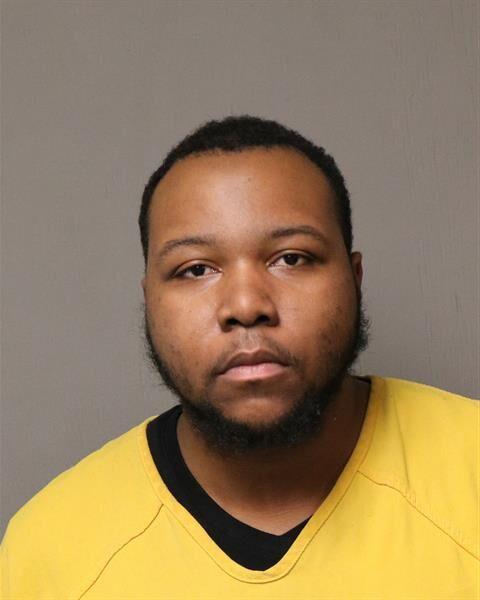 He is not scheduled to be back in court until Sept. 10 for a hearing to set dates for resolving his case.
Davis is charged with four counts of committing indecent acts with children, seven counts of possessing child pornography, six counts of producing child pornography, six counts of soliciting someone to appear in child pornography, six counts of filming child pornography, and one count of having consensual sex with a minor.
According to indictments issued in June but sealed until Davis was brought back to Radford, the indecent acts include Davis twice exposing his genitals to a minor, proposing intercourse, and sexually abusing a minor.
Commonwealth's Attorney Chris Rehak said Monday that he could not comment on the charges, but the indictments indicated that they involved a 15-year-old girl. Most of the charges stemmed from occurrences on April 21.
The charges of possessing child pornography are said to have occurred on May 18.
A search warrant filed in the case detailed Davis' interactions with a different minor, a juvenile student whose initials were different than those of the victim listed in the indictments. The search warrant said that on May 13, a girl who for several months had been in Davis' class at Radford High School was interviewed by police. She told officers that Davis showed her a video on his phone of himself "engaged in a sexual act" with another female, the search warrant said.
The student told officers that Davis had made comments about the student's body and told her that he wished she was over 18, the search warrant said. In a Snapchat conversation, Davis shared a number of "inappropriate and sexually explicit" photos and memes with the student, the search warrant said.
Superintendent Rob Graham said that Davis was hired by Radford schools in the fall of 2020, worked part-time and resigned from the schools in May.
In his final position, starting in January, Davis was part of a program to improve students' work force skills, Graham said in June.
The superintendent said that he could not comment on any personnel matters involving Davis.