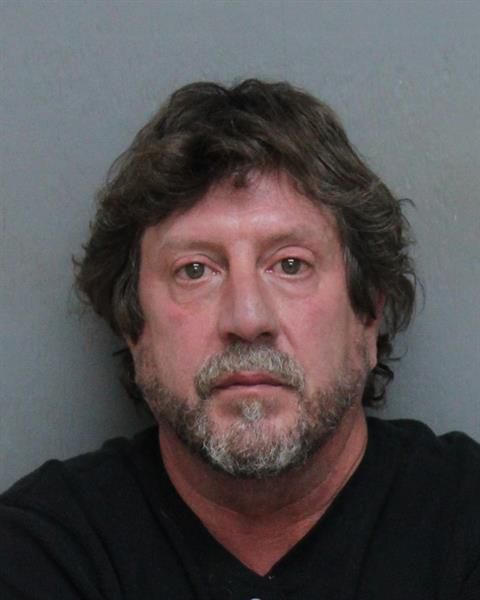 CHRISTIANSBURG — Tommy Douglas Hilton was homeless when a friend took him in — and Hilton then attacked the man with a machete, a prosecutor said Tuesday in Montgomery County Circuit Court.
Hilton, 55, of Pilot, was convicted of aggravated malicious wounding and sentenced to 20 years in prison, to be suspended after he serves three years. In a plea agreement, a charge of unlawful wounding was dropped.
Assistant Commonwealth's Attorney Rachel Shrader said that Hilton's case began in October 2019, when he became homeless and a friend, William Caldwell, allowed him to stay with him. But two days after Shrader moved in, the two men began arguing as they drank together, and Caldwell told Hilton that he had to move out, Shrader said.
The next day, Caldwell found Hilton again in the house and asked him what he was doing. Hilton said that he was retrieving his medication, then swung a machete at Caldwell's head, Shrader said.
The bill of Caldwell's ball cap caught the blow, but the machete continued into Caldwell's head, Shrader said.
A neighbor saw Caldwell come out of his home holding a bloody towel to his head. "Tommy tried to kill me," Caldwell said, then asked for a ride to a hospital, Shrader said.
A statement that the county sheriff's office issued at the time said the attack occurred in the 900 block of Jennelle Road, which is just outside Blacksburg, and that officers located Hilton about two hours later in Blacksburg.
That was at Hilton's son's residence on Givens Lane, Shrader said Tuesday. The son told officers he'd found a machete outside, Shrader said.
The sheriff's office statement had said the victim was struck by the machete's handle rather than its blade but that was not how the attack was described Tuesday. After the hearing, defense attorney Brandon Ratliff of Blacksburg said the evidence would have shown the blade inflicted the wound.
Appearing in court via a video link from the Western Virginia Regional Jail, Hilton made an Alford plea, meaning that he did not admit his guilt but agreed that that the evidence against him was enough for a conviction.
Chief Deputy Commonwealth's Attorney Patrick Jensen told Turk that Caldwell was told of the plea agreement and did not object to it, even though the prison term it recommended — and which the judge imposed — was less than that called for in sentencing guidelines. Caldwell's main wish was that Hilton stay away, Jensen said.
Turk said that after Hilton is released, he will be supervised by the probation office for five years, then have another decade of unsupervised probation. One of the conditions of that probation will be that Hilton have no contact with Caldwell or members of his family or household, Turk said.