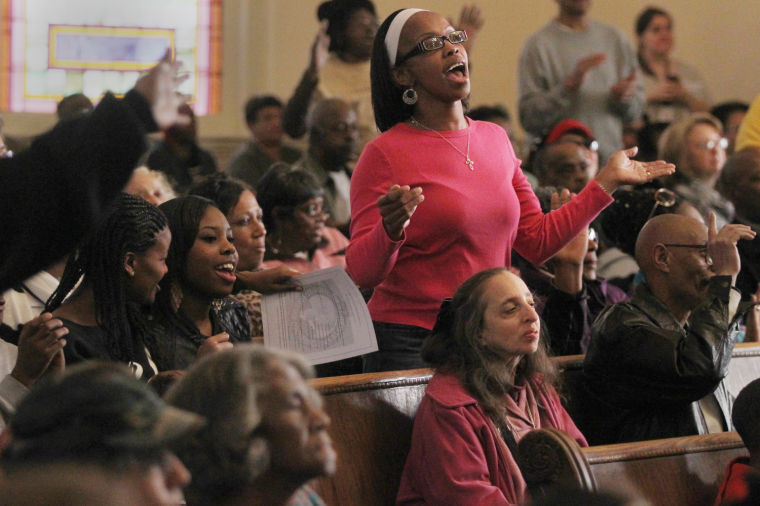 The victim of a weekend shooting has been identified as a nursing assistant who worked with the elderly, according to friends and police.
Taniko Belt, 46, of Roanoke, was killed after being struck multiple times by gunfire around 11:30 p.m. Sunday in a residential area on Panorama Drive Northwest, authorities said.
Her death was the fifth homicide in the city this year. The investigation into it is ongoing.
Belt, a certified nursing assistant with at least a decade of experience, was remembered by friends for her caring heart, strong faith and instinctive ability to uplift others.
"She was amazing," said Cortney Blankenship, who forged a friendship with Belt over five years of working together at a nursing home in Salem.
"She was always there to listen," said Blankenship, fighting back tears as she described the woman she came to affectionately refer to as Momma T. "She was so motherly with everyone. I can still hear her voice when she would come into work. She was so happy and bubbly every morning."
"As soon as you walked in and saw her, it would be: Hello, beautiful. Good morning, lovely. Where's my babies? We were all her babies."
Belt's life centered around her family and her faith. Adrienne Rock, who worked with her two years ago, said she expressed her love for God in everything she did.
"She was always smiling and singing," said Rock, adding Belt took her under her wing when she was new and continued to check in on her even after Rock left for a new job.
"I was very blessed to have her as a friend," she said. "She will truly be missed by so many."
Friends said their hearts ached for Belt's children and grandchildren. Blankenship said she felt as though she knew the family because Belt spoke of them so often. She'd regularly spend her lunch break on the phone chatting with one of her kids.
Belt had a talent for working with seniors and strived to spread cheer even amid the difficult circumstances of the past year.
"She was the sweetest, most kind-hearted person," Blankenship said. "She loved helping people. She had a pure heart."
Investigators have released few details about Sunday's shooting. Anyone with information is urged to contact police by calling (540) 344-8500 or texting 274637.
Texts should begin with "RoanokePD" to ensure delivery. Tips can remain anonymous.