A Roanoke shooting suspect whose case has demonstrated how uncooperative witnesses can complicate legal prosecutions had a lesser charge resolved in court on Wednesday.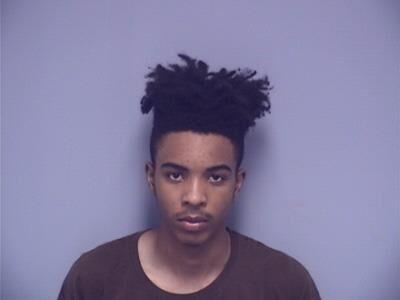 Nashawn Devion Smith, now 18, was arrested in May 2022 and shortly afterward was released on bond, according to Assistant Commonwealth's Attorney Joshua Dietz.
But around 2 a.m. June 27, a Roanoke police officer spotted a vehicle in southeast Roanoke driving without its headlights on.
The officer followed the vehicle, which ran stop signs and hit another vehicle before it crashed into the Ali Food Mart at the intersection of Eighth Street and Tazewell Avenue Southeast, dislodging one of the building's columns.
The police officer who had followed the vehicle apprehended the driver, identified as Smith, as he and other occupants fled the crash.
A woman who had been standing on a sidewalk outside the store was struck by the eluding vehicle. She testified Wednesday in Roanoke Circuit Court that while she went to the hospital and sustained a concussion and bruises, she was not seriously injured in the collision.
The owner of Ali Food Mart also testified Wednesday. He said he had paid a contractor about $2,000 to make the appropriate repairs to the store.
Smith has been held without bond at the Roanoke Adult Detention Center since his June arrest, his attorney, Patrick Kenney, said Wednesday. Smith pleaded guilty to a felony eluding and a hit-and- run charge in December.
Dietz asked Judge Christopher Clemens on Wednesday to sentence Smith to 18 months of active jail time. He also asked that Smith be required to pay $2,000 in restitution to Ali Food Mart.
The prosecutor said Smith's behavior June 27 "put individuals in some serious danger," was "selfish" and demonstrated that Smith was "unconcerned" with the safety of his neighbors.
But Kenney argued that "unrelated cases have colored the commonwealth's attorney's judgement in this case," referring to Smith's malicious wounding case connected to an October 2021 shooting.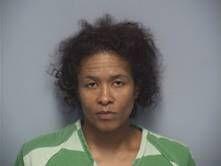 Kenney said Wednesday that while Smith was convicted of reckless driving as a juvenile, he has no other felony convictions on his record and had turned 18 just three months prior to the hit-and-run incident.
The defense attorney also argued that the incident resulted in "minimal" damages and injuries, and the store owner's $2,000 claim was "too amorphous" to support a finding for restitution.
Clemens agreed, but said both victims had the right to sue for damages. The judge sentenced Smith to two years of incarceration, suspended after he serves three months on both charges. That makes for a four-year sentence, suspended after he serves six months.
Clemens said that once released, Smith will be placed on probation for one year. His driver's license will also be suspended for six months.
"I'm hoping that you can probably find some different people to hang out with based on what happened on this night," Clemens said.