Security footage of a fatal daytime shooting last year at a Salem shopping center, shown in court Tuesday morning, drove home for viewers just how fast and public the attack was.
The camera, fixed high above the Lakeside Plaza parking lot, recorded a Nov. 9 meeting between Zane Chandler Christian and his estranged wife, Emily Christian, as he handed off their 3- and 4-year-old children, whose custody they shared. This was about 2 p.m. on a Monday afternoon.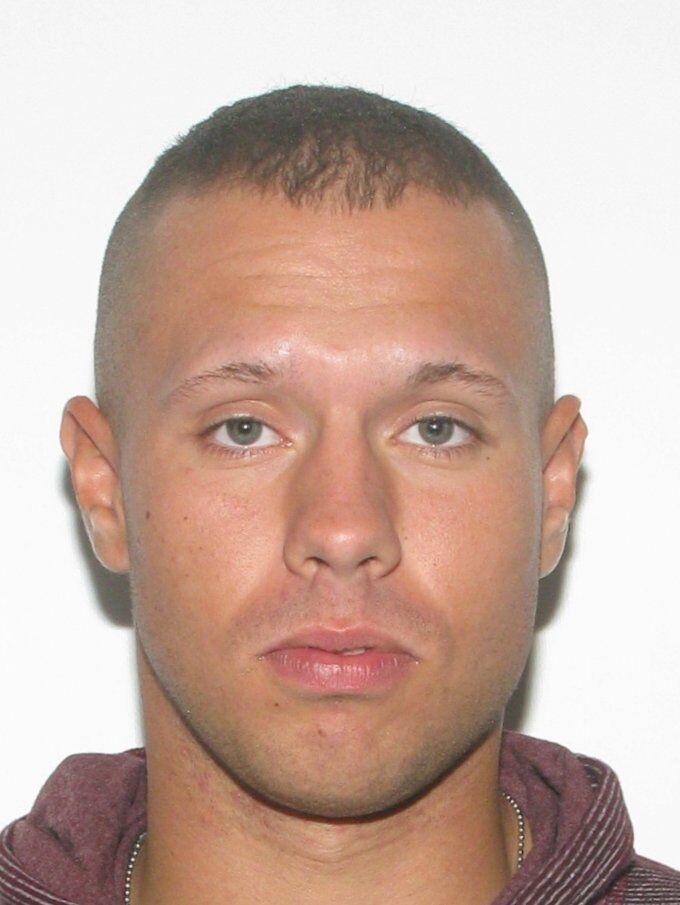 With midday traffic visible in the distance, the video shows Zane Christian circle his wife's SUV with his hand out — allegedly keying the vehicle — and then Emily Christian's boyfriend, Rico Allen Turner, climbs out. He shoves Zane Christian from behind, causing him to trip over a box of the children's toys. Zane Christian then gets up and rushes Turner, brandishing what appears to be a handgun before Turner collapses to the ground.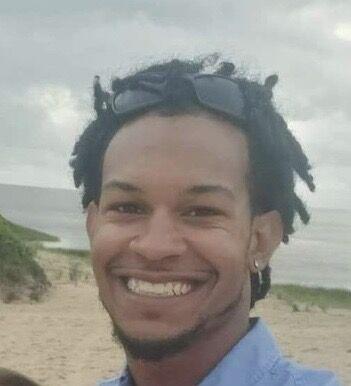 That 97-second clip, shown at Zane Christian's preliminary hearing, along with testimony by Emily Christian and a Salem police sergeant, prompted Judge Jacqueline Talevi to certify a string of charges against him: first-degree murder, using a gun to commit a felony and two counts each of child abuse and malicious shooting.
Zane Christian, 25, will remain held without bond and his case is now going to Salem's next grand jury in May.
Talevi allowed media cameras in the courtroom Tuesday but prohibited reporters from recording or photographing any scenes from the video because it depicted the children.
In her testimony at the hearing, Emily Christian said she and Zane Christian had gotten together in 2013, married, and have a son and daughter together, but separated roughly two years ago. She and Rico Turner had been in a relationship for about a year before he was killed, she said.
She said that on the day of the shooting, when she went to pick up her children, her husband was angry because his child support had recently been increased from $600 a month to $1,000. She claimed that during their brief parking lot meeting, he scratched her SUV with a key, which provoked Turner to confront him.
Although she acknowledged that Turner was known to carry a box-cutting knife for his work, she said she did not recall seeing it during their confrontation.
"It was very quick," she said.
As the shooting occurred, an off-duty Roanoke County police officer was parked nearby, eating lunch in his SUV, and he can be seen in the video pulling up to the scene almost immediately, just as Zane Christian drives away. The officer gets out and attempts to aid Turner. Numerous shoppers witnessed the incident as well.
Salem Police Sgt. David Cooper also testified and said he reached the scene to find Turner with gunshot wounds to his neck, back and both legs. Cooper said the degree of blood loss he witnessed suggested critical arterial bleeding, and he began to field treat Turner's injuries.
On cross-examination, Cooper told defense attorney Brad Thompson that he discovered a folding knife on the ground near Turner and, in desperation, used that blade to cut off Turner's shirt to get at his wounds. He said he could not recall if he had found the knife open or closed.
Cooper also told Salem Deputy Commonwealth's Attorney Matthew Pollard about a verbal exchange with Turner while he was being treated.
"He was asked who did this or who shot him, and he said 'Zane Christian,'" Cooper testified.
Turner, 27, was hospitalized but died later that day.
Zane Christian, who fled the scene, was arrested the following morning in West Virginia. Between there and Salem, he picked up additional charges in Blacksburg, where he's accused of carjacking, car theft and felonious use of a firearm. His next hearing on those offenses is set for March 25 in Montgomery County.
Pollard asked Talevi to drop two other charges, including destruction of property and reckless handling of a firearm. Talevi also agreed with Thompson's argument that Christian shouldn't face a third count of child abuse because he had not known that Rico Turner's 5-year-old son was in Emily Christian's SUV at the time of the attack, and that charge was dropped as well.
Christian made no statements in court, and Thompson presented no evidence, but the defense attorney did argue that the first-degree murder charge should be dropped because Turner had shoved Christian first, and because he said the prosecution had presented no evidence of premeditation, a requirement under Virginia's statute for murder.
Talevi denied that argument and said she was satisfied that probable cause for the charge had been met.