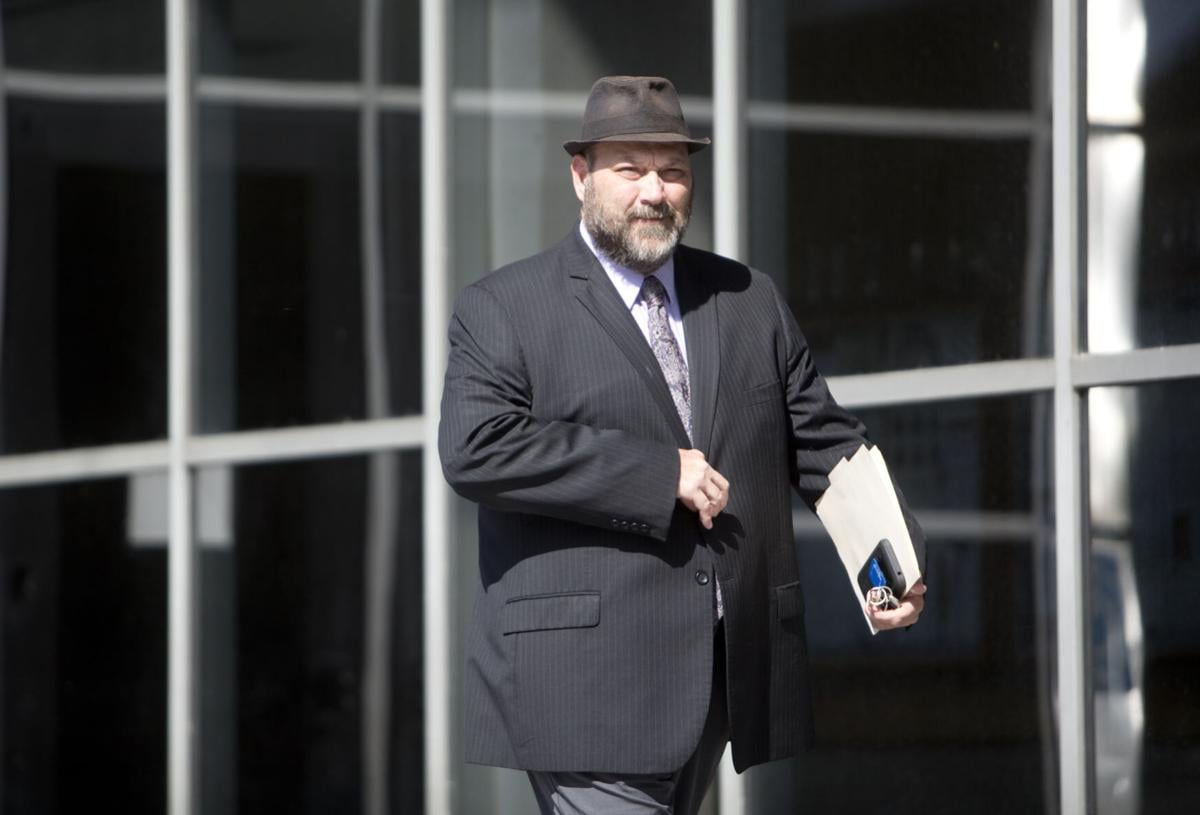 The first time a Roanoke exotic dancer testified in criminal court that her manager had sexually assaulted her, he was convicted.
During a retrial of the case on appeal, the same man was found not guilty.
The woman, who is not being named by The Roanoke Times due to the sexual nature of the case, accuses Roanoke attorney Charles John "C.J." Covati and the company that operates The Gold and Silver Gentlemen's Club of assault and battery, sexual discrimination and harassment and retaliation. She states her case for unspecified compensation for loss of employment, mental anguish, shame and other difficulties in 11 pages her attorney filed Monday in Roanoke federal court.
The central allegation states that Covati sexually assaulted the woman while he was managing the club, and, after she complained to upper management 11 days later, she was fired. She reported the incident to police and Covati was charged.
Efforts to reach Covati, who has a defense practice and who formerly worked as a substitute judge, were unsuccessful Wednesday. He did not respond to a message sent through the Facebook page of his practice, while his office phone went unanswered.
A phone number listed for the club was disconnected, while a Facebook message sent to the club generated no immediate reply. The Facebook page says the Franklin Road business is under new management. The suit identifies the operator as Southwest Virginia Investments Inc.
The woman testified at the first trial in September 2019 that Covati was on duty as manager during her first night on the job and directed her to join him in a private booth to perform. Covati told her that he needed to ensure she knew "what can happen" to a strip club dancer, but she explained to him that she had experience stripping and knew that customers might misbehave, she said.
During what was described as her training dance, Covati twice sexually assaulted the woman and started to choke her, according to her testimony and the lawsuit.
A general district court judge who heard the trial without a jury convicted Covati of a single count of misdemeanor assault and battery after listening to the woman's account and that of two club employees who testified that no assault had occurred.
Covati was sentenced to 90 days in jail, with 60 days suspended and 30 to serve, but he did not enter custody. Instead, he appealed the conviction, had a second trial in February 2020 — this one in circuit court and before a jury — and was found not guilty.
In seeking redress in civil court, her attorney wrote that the woman's experience in the booth "quickly turned from a dance into a horrible and painful sexual assault and battery of [the woman] by Covati."
According to the suit, the woman told John Carter, a company official, about the incident and retaliation followed the next day when she was fired.