The man arrested in a fatal shooting that happened outside a busy shopping center is the estranged husband of the victim's fiancee, according to a search warrant.
Zane Chandler Christian, 25, was apprehended in West Virginia on Tuesday morning, approximately 21 hours after he's accused of opening fire in the parking lot of Lakeside Plaza in Salem.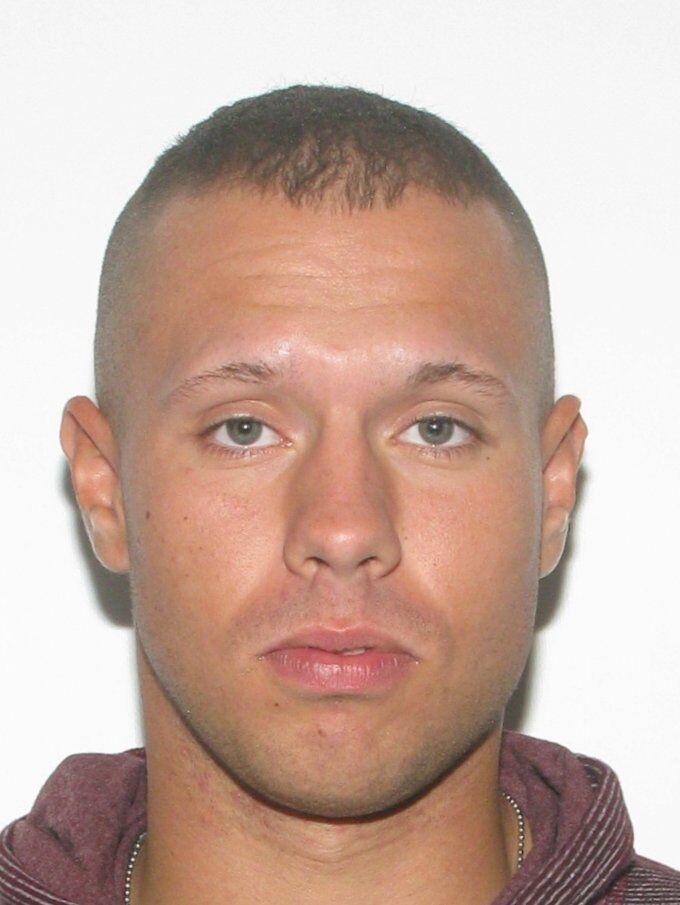 Christian, who's also a suspect in a carjacking reported shortly after the shooting, faces several charges including one count of felony homicide.
He was arrested without incident after a manhunt located him in Ravenswood, West Virginia. He was being held there midday Tuesday pending transfer back to Virginia.
The victim of the shooting, 27-year-old Rico A. Turner, was rushed to a hospital but died Monday night, authorities said.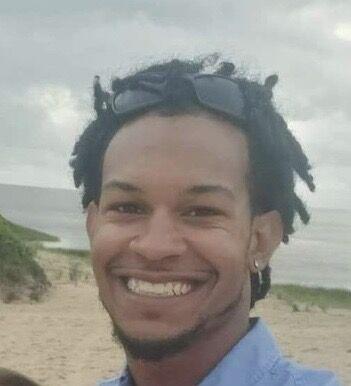 The gunfire happened near Turner's fiancee and near three children, according to a search warrant and a police statement.
Several bystanders were also in the parking lot when the shooting broke out shortly before 2 p.m. Monday.
Justin Simpson and his wife were heading toward Kroger when they heard shouting. They turned and saw a man with a hoodie pulled up around his face open fire at close range on another man, he said.
It was horrific, said Simpson, who grew emotional as he recalled the events.
It looked like Turner was loading groceries into a car when the altercation happened, he said. There were children in the car.
"It looked like they were just a normal family trying to get their grocery shopping done and go home," he said.
The gunman, whose face Simpson didn't see, got into a car and drove away immediately, he said. The whole confrontation seemed to last only moments.
The Simpsons and others ran over to help and to try to comfort the family. People were shaken and hysterical, he said.
"It was awful," he said. "I felt absolutely helpless."
"I'm very sorry for that man's family," he said. "My heart can't even imagine what they're going through right now."
Turner, whose social media lists him as an alumnus of Staunton River High School in Bedford County, had just proposed to his fiancee this summer, said friends and family.
The two met last year on a date set up by friends, said Hannah Hutzell, a close friend of his fiancee's since childhood.
The couple was expecting their first child together, a little girl whose name they had already picked out.
The baby will be the first girl in Turner's family, said Mackenzie Crouch, who's engaged to Turner's brother. He also leaves behind a 4-year-old son.
Turner treated people around him with love and had an unforgettable smile, Crouch said. His loss has been stunning and tragic.
"[H]e was loved by his family," she wrote in a message.
Hutzell, who lives in Pennsylvania, said she first met Turner last summer when their families vacationed together in the Outer Banks.
He was soft-spoken and kind, she said. She was struck by the depth of his love for his fiancee and their family.
"It was just so obvious how much he loved them," she said. "Just the way he smiled at her even when she was talking to someone else. She was just the center of his universe."
"I don't think they had spent a day apart ever since they had been together," she said. "This absolutely breaks my heart. It feels like a nightmare."
It wasn't immediately clear Tuesday if Christian had an attorney. He's been accused of felony homicide, malicious wounding, reckless handling of a firearm and three counts of child neglect in the Salem case.
The child neglect charges stem from the presence of children at the scene, officials said.
The FBI's Richmond office had circulated a flyer listing Christian as a suspect in both the Lakeside Plaza shooting and in a carjacking in Blacksburg.
The carjacking was reported around 2:34 p.m. Monday. The car owner wasn't harmed. The Blacksburg Police Department didn't respond to follow-up inquiries Tuesday.