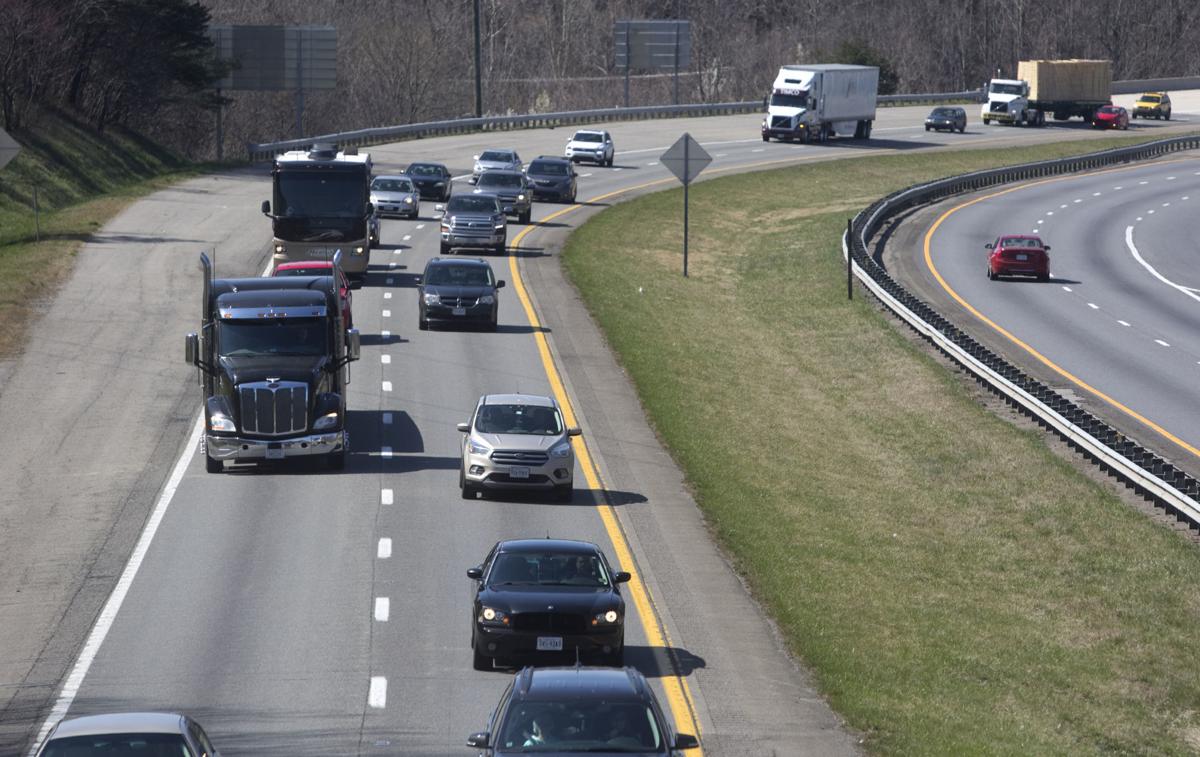 RICHMOND — State legislators have reached an agreement on a transportation funding package that will raise the gas tax by 10 cents a gallon over two years and authorize nearly $1 billion in bonds to go toward improving Interstate 81.
The transportation proposal is one of the top priorities for the Northam administration. Gov. Ralph Northam originally called for an increase of 12 cents a gallon over three years, scrapping the annual vehicle inspections and reducing the vehicle registration fee by $20.
Under the compromise that the legislature will vote on before it adjourns Saturday, the gas tax increase will be slightly less and inspections will stay the same. The $40 vehicle registration fee will be $10 less and the $5 fee people pay when they go to Department of Motor Vehicle offices in person to do a transaction instead of online or by phone will be eliminated.
Del. Terry Austin, R-Botetourt, said the package will include the sale of roughly $900 million in bonds to expedite I-81 upgrades. If the state paid for the projects as it collected the revenue from the 2.1% gas tax increase in localities along the I-81 corridor, it would take about a decade longer to get the more than 60 projects done.
There's accompanying legislation dealing with traffic safety that will require mandatory seat belt use for all passengers. Proposals making it illegal to possess an open container and installing a speed monitoring program in certain highway corridors are expected to be scrapped under the tentative compromise. That legislation also still needs voted on by both chambers.
Northam signed HB 923 from Del. Jennifer Carroll Foy, D-Prince William, to repeal a state law that allowed police to arrest and jail a person declared a "habitual drunkard" by a court if that person possesses alcohol or is publicly intoxicated.
The 4th U.S. Circuit Court of Appeals struck down the law as unconstitutional last year. A lawsuit alleged the law targets homeless people with alcoholism because of their status — as homeless and suffering from a disease that compels them to drink alcohol — rather than a crime.
The law had frequently been used in Roanoke.
"This archaic law criminalizes people for being homeless or suffering from addiction," Northam said in statement. "It punished people without helping them. There are far better ways to address addiction in our Commonwealth, and I'm happy to sign this bill."
Some lawmakers thought it was ridiculous that swearing in public is a Class 4 misdemeanor punishable by a $250 fine.
So they passed HB 1071 from Del. Dawn Adams, D-Richmond, to repeal that law. Northam signed it this week.
It's hard to say how many people got charged under that law each year. The statute covers swearing and public intoxication, so a breakdown for swearing alone is difficult to come by.
The Virginia Board of Corrections soon may have to publish on its website an annual report summarizing the jail death reviews conducted by the board.
A bill, SB 215, from Sen. David Suetterlein, R-Roanoke County, that passed both chambers would call for the report to note any trends or similarities among the deaths and present recommendations on policy changes to reduce the number of deaths.
Menstrual supplies in school
Both chambers have passed legislation that would require schools to have free menstrual supplies available at school to students at all times.
Under SB 232 from Sen. Jennifer Boysko and HB 405 Del. Mark Keam, both Democrats from Fairfax, the items will be available at a specific location at elementary schools and in all bathrooms in middle and high schools.