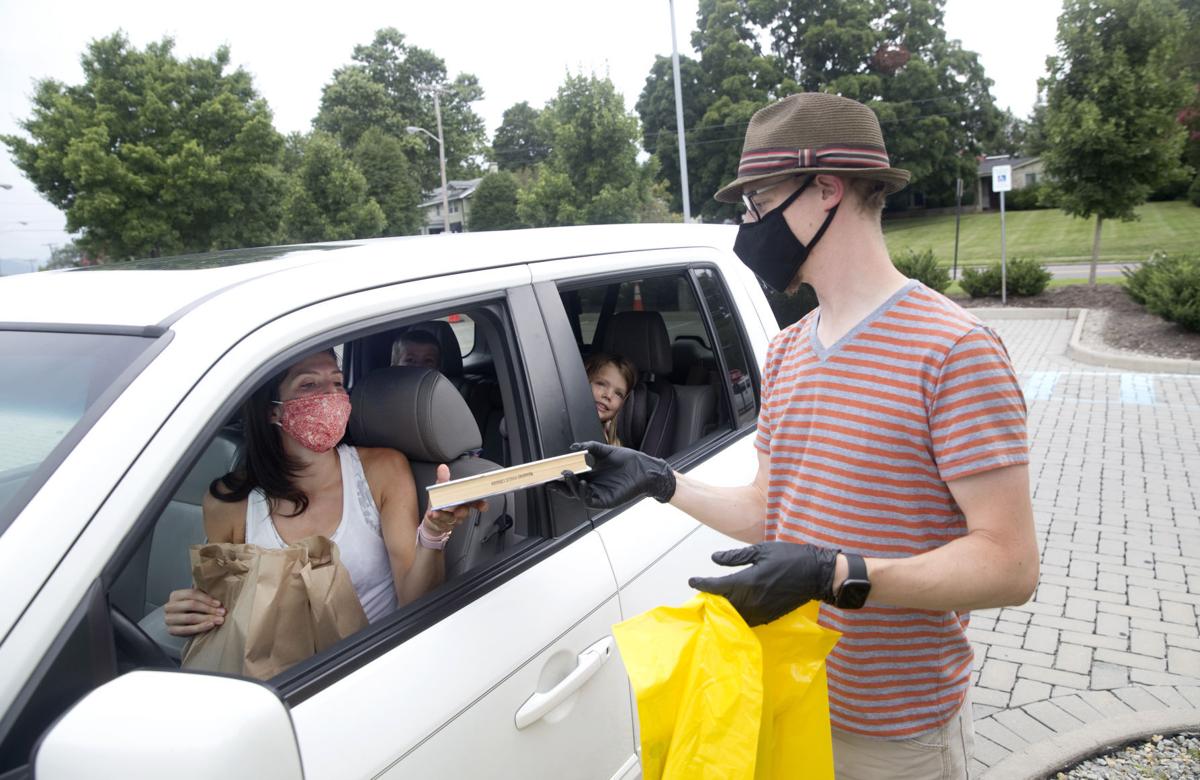 Star City Reads, Roanoke's collaborative grade-level reading campaign, recently received national recognition for its Feed and Read program, according to a news release.
Roanoke was one of 16 Pacesetter winners across the nation, a designation given by the Campaign for Grade-Level Reading, a national effort to ensure more children from low-income families succeed in school, according to the release. The Pacesetter communities "exemplify extraordinary vision and best practices," according to the release.
"At this challenging time, we have much to learn from each other," said Ralph Smith, managing director of the campaign. "These Pacesetter communities are leading the way in these impact areas that we know matter. We congratulate them for this achievement and encourage our entire network of over 350 communities to learn from them."
Feed and Read, in partnership with Feeding Southwest Virginia and Roanoke Public Libraries, provides children free meals, books and activities. The Pacesetter designation recognizes the program's expansion in 2019. The program served 37,491 meals to Roanoke children in 2019 alone; over 105,000 meals have been served since 2014, according to the news release.
"The Libraries' amazing partnership with Feeding Southwest Virginia has helped us expand Feed and Read to include afterschool and weekend meal service," said Sheila Umberger, director of Roanoke Public Libraries and lead of the Star City Reads initiative. "This fills a previously unaddressed need: children's hunger outside of school. We are proud to play this important role in helping more children be able to succeed."
Since June, the program has offered a curbside version of its program to provide meals and books to children during the COVID-19 pandemic, according to the release.
Governor's School students offer math tutoring
Roanoke Valley high school students are putting their math skills to use.
Students at Roanoke Valley Governor's School for Science and Technology have started to offer math tutoring to fourth and fifth grade students, according to the school.
The virtual tutoring is available to area students at 4 p.m. Mondays through Thursdays.
Intent form due for Roanoke elementary families
Roanoke City Public Schools is asking families of elementary-aged students to complete an intent form by Friday indicating whether their child will attend school in-person for the second nine weeks. Elementary students would attend classes in-person to attend in-person or remain fully virtual. The form also asks for feedback related to the possibility of additional days of in-person instruction.
Middle and high school students would remain virtual under the existing plan, though Superintendent Verletta White has previously said district staff will continue to explore in-person options.