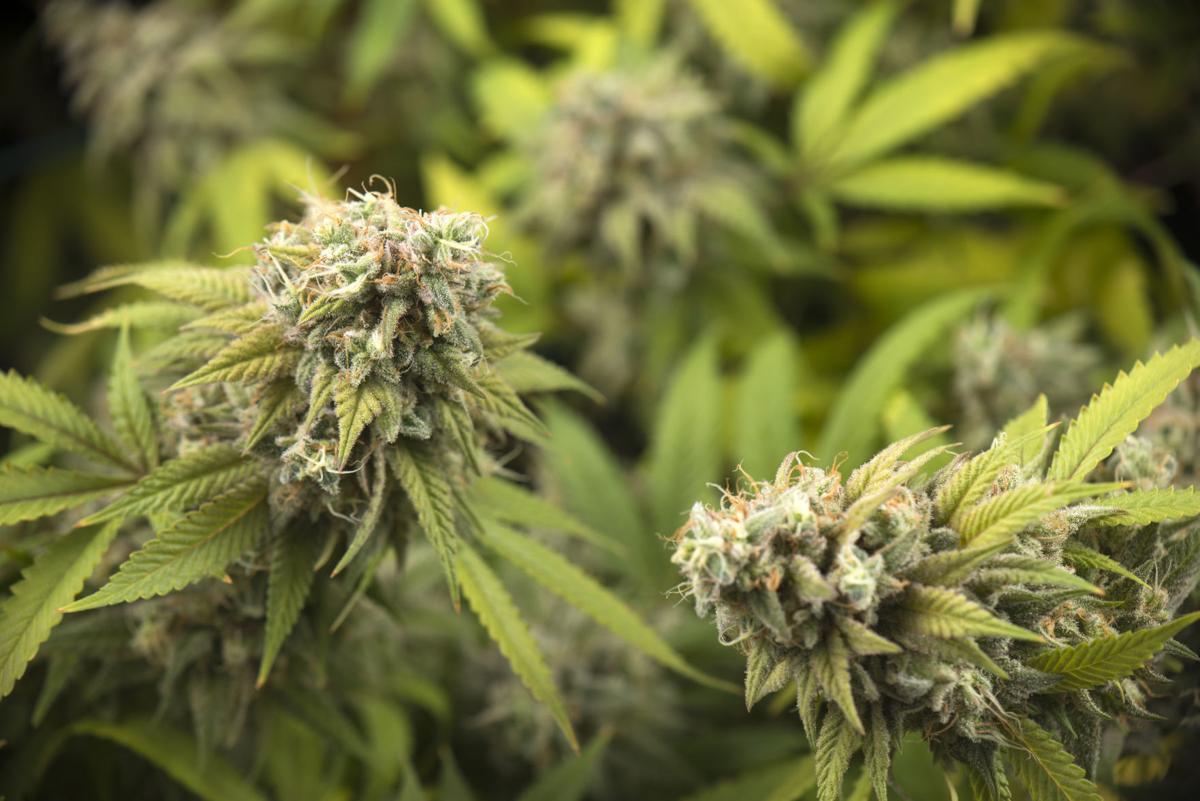 BLACKSBURG — Marijuana will be legal in Virginia in less than three weeks, but it'll still be banned on Virginia Tech's campus.
The university recently updated the section in its student code of conduct dealing with drugs and alcohol and made it clear that students can't possess or use marijuana on campus. Virginia Tech's conservative approach with its policy is similar to what other colleges have done in states that have legalized marijuana even while it remains illegal under federal law.
Colleges are playing it safe with their policies because they don't want to risk losing federal funding if they violate a law called the Drug-Free Schools and Communities Act that bans drugs on college campuses and public schools. While there is the hovering threat of federal funding being yanked if schools don't have a policy on the books prohibiting drugs on campus, it's never been realized, marijuana policy experts say.
Students won't be allowed to toke up or pop cannabis-infused edibles in their dorm rooms. Virginia Tech's policy makes clear that students can't possess, use for recreational or medical reasons or be under the influence of marijuana while on campus or at university-sponsored events off campus.
If students possess or use marijuana off campus, they must be in compliance with the state law. So under the updated policy, students legally smoking a joint off campus would not be subject to Student Code of Conduct violations.
"In addition to state law, our policies must also be aligned to federal laws, too," Virginia Tech spokesman Mark Owczarski wrote in an email. "In most cases, state and federal law is similar or the same, which aids in the clarity of university policies. In this case, state and federal laws will have differences, and when that happens, we still to have to make sure our policies align to both, even though they are different."
Virginia Tech is the first major institution of higher learning in the commonwealth to update its student code of conduct to specifically address legalization of marijuana in Virginia and what it means for students on campus.
Other universities aren't making changes to policies at this time, saying they are already in compliance with the Drug-Free Schools and Communities Act.
Radford University is not planning on making any changes to its student conduct standards.
"The university is currently evaluating appropriate sanctions and educational campaigns to ensure we administer our existing policies efficiently while remaining committed to reducing negative consequences related to substance abuse and promote student success," spokesman Justin Ward said.
The University of Virginia is still evaluating the policy implications of the legislative change and, if necessary, will make changes prior to July 1. James Madison University is also working on any necessary updates to its student handbook, but the university will remain in compliance with the federal law banning marijuana on campus.
Virginia Commonwealth University won't be changing its student code of conduct policy, which already prohibits illegal drug use that covers marijuana.
"VCU administrators will be reviewing the Student Code of Conduct to reconcile unclear language regarding state vs. federal law," VCU spokesman Corey Byers said.
More and more states are moving to legalize marijuana, and 17 states have given the green light for people to smoke up for pleasure.
Americans overwhelmingly support legalization of marijuana for recreational or medical use. And college-aged people have the widest support. According to a Pew Research Center poll conducted in April, 70% of people between the ages of 18 and 29 support legalized marijuana for recreational and medical use, while 24% support legalization for medical use only.
The legislation that will go into effect in Virginia on July 1 makes possession of up to one ounce of marijuana legal for people 21 and older. Adults caught with more than that but less than a pound will face a $25 fine. Adults found with more than a pound can be charged with a felony punishable by between one and 10 years in prison and a fine of up to $250,000. People under the age of 21 caught with marijuana face a $25 fine, and would also have to enter a substance abuse treatment and education program.
Virginia Tech has a variety of potential conduct outcomes if a student is caught with illegal drugs. It's less likely students will be suspended for possessing marijuana, but it's still on the table. But students could be put on academic probation, write an essay about the incident, take a class on drug and alcohol safety, or meet with a drug counselor.
The Drug-Free Schools and Communities Act doesn't require that schools hand down harsh punishments, said Jason Ortiz, executive director of Students for Sensible Drug Policy, a Washington D.C.-based organization that advocates for reforming drug policy. While this law remains on the books, Ortiz said there's a push from groups focused on drug policy reforms to have schools develop approaches that are focused more on harm reduction.
Ortiz said punishments have gotten less punitive over time, shifting from suspensions, expulsions and losing financial aid to more uses of providing resources for mental health or addiction issues. But he said students are still losing other significant benefits, like housing or extracurricular activities.
"I believe a lot of universities like to have these tools to suspend and expel students," Ortiz said. "Schools can reduce their penalties without risking their federal funding."