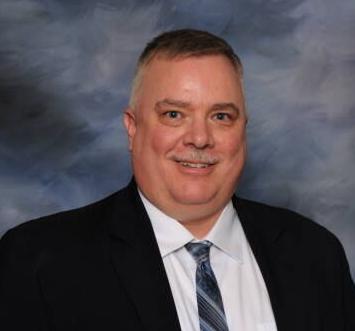 CHRISTIANSBURG — The Montgomery County School Board is set to discuss at a Tuesday meeting whether school employees should be required to be vaccinated against COVID-19.
The subject of vaccine mandates was touched on a few times by the school board earlier this month, but the elected body narrowly agreed at the tail end of that meeting to more formally discuss the matter the next time they convene.
Four of the school board's seven members voiced support earlier this month for adding the vaccine mandate discussion to this upcoming Tuesday night's meeting agenda.
"I thought it was interesting [New River Health District Director] Dr. Bissell supported that idea and felt that was something we should … be really looking at doing," said school board member Sue Kass, who initially made the request to add the discussion to the next meeting agenda.
Bissell was at the earlier board meeting to address a variety of pandemic related figures and questions.
Kass asked Bissell about her stance on mandatory vaccines for school staff, to which Bissell said she favors such a measure in "congregate settings" such as schools. In fact, Bissell spoke about her support for the measure on college campuses, a stance she said drew criticism from many in the community.
"But the fact of the matter is you have a higher risk in a congregate setting where you could see … outbreaks happen," said Bissell, who also spoke on the proven safety of the vaccines.
The school board's recent talk on the matter came just days before President Joe Biden announced sweeping new measures in the fight against COVID-19 and its surging delta variant, including a requirement that all companies with more than 100 employees require their workers to either be vaccinated or test for the virus on a weekly basis.
Biden is also pressing states to require vaccinations for school employees and that public schools regularly test students and staff, according to other news reports.
The Montgomery County School Board appears to be ahead of at least several of its peers in the New River and Roanoke valleys in the talks of vaccine mandates.
Kevin Siers, superintendent of Pulaski County schools, said there were some discussions about potentially requiring vaccinations for staff months ago when the vaccines were first rolled out.
"There did not seem to be a lot of interest at that point in mandating it," Siers said.
Pulaski County schools' superintendent said there have not been any recent discussions among his school board about a possible vaccine mandate for staff.
Siers said another issue his district and other divisions are clarifying is what Biden's recent vaccine mandate announcement means for schools. Siers said on Monday that his district was slated to take part in some online events in the following days to discuss the president's recent announcement.
"There's a lot of information to weed through before we finally know how we're supposed to proceed with some of the requirements," he said.
Pulaski County's school district has in the meantime incentivized vaccinations by offering a $250 stipend to any contracted employee who shows proof of being fully vaccinated by Sept. 30, Siers said. The district employs close to 700 contracted employees and about another 100 or so substitutes, he said.
While Siers isn't sure yet on the exact number due to data still being collected, he said he expects just two-thirds of staff to be fully vaccinated by the end of this month.
Recent efforts to mitigate the spread of the virus in schools amid the rise of the delta variant have not been without controversy in localities across the region, where school boards have been sharply divided on the actions they did take.
Just before state officials widely announced that indoor masking is effectively required in all public schools, the Montgomery County School Board had narrowly passed an indoor mask requirement. As had been the case in several other communities across Southwest Virginia, the issue became a polarizing one as many parents against masking requirements argued the measures were an infringement on their constitutional and parental rights.
The Montgomery County School Board's recent decision to add the vaccine mandate discussion to their next agenda didn't receive support from all members.
School board member Gunin Kiran supported having a discussion on the matter, but she said she has reservations about a mandate.
"I have my reservations. That's why I didn't support [this] the first time," she said, referring to an earlier but unsuccessful attempt to place the issue on the earlier meeting's agenda. "We have to be really careful when we have a mandate on something, on what the outcome is going to be … when we are having a hard time finding subs and teachers as it is."
School board chairwoman Marti Graham and fellow members Jamie Bond and Dana Partin each said that they weren't ready to talk about the issue.
Montgomery County Public Schools employs more than 2,000 people, but the district doesn't provide vaccination figures for staff. Figures presented earlier this year, however, show the district had helped coordinate or set up vaccine appointments for over 70% of staff.