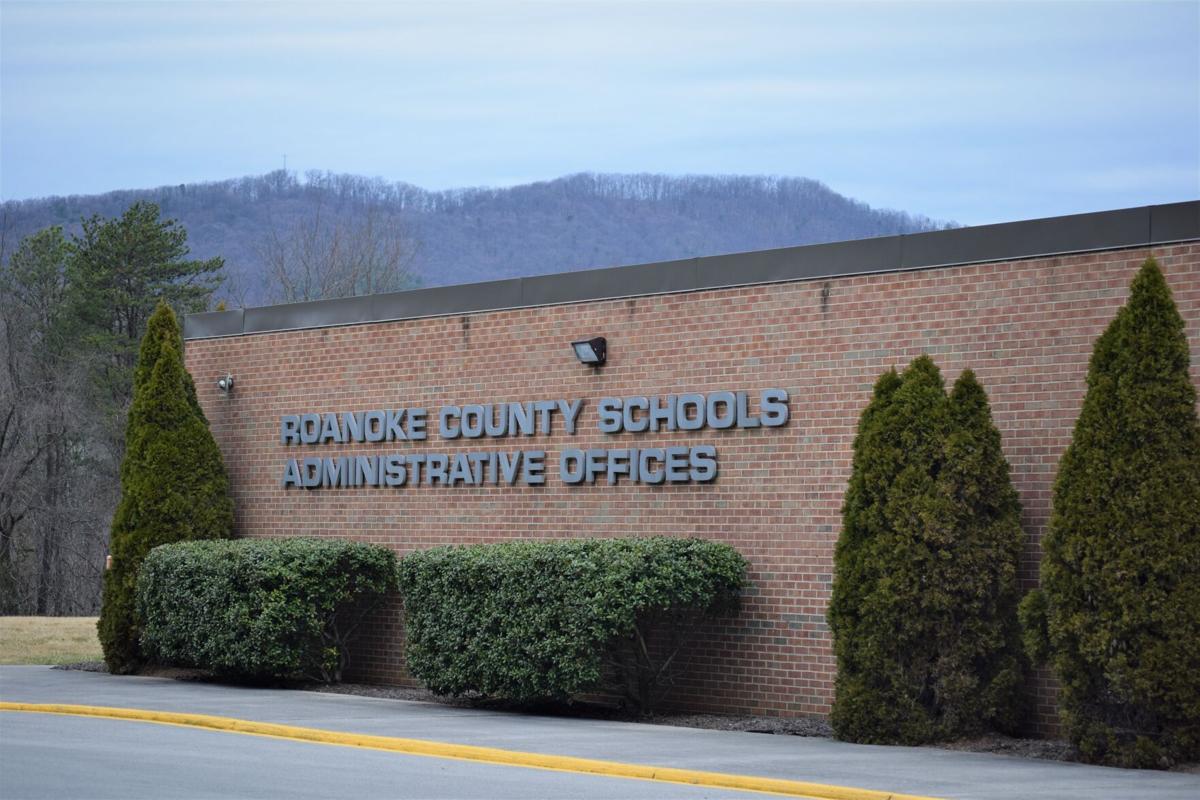 Seven school board candidates are off to the races in Roanoke County, where voters this year are deciding contested elections for three of the board's five seats, as impassioned campaigning continues closer to Election Day.
School board incumbents face one opponent each in Hollins and Windsor Hills, and one of three newcomers will be elected in Catawba come Nov. 2. Meanwhile, the incumbent in Vinton runs unopposed.
Simplified, candidates in all districts mostly agree that issues facing the current and future county School Board include upping teacher pay, replacing outdated school buildings and addressing a continued decline in enrollment, on top of navigating ongoing coronavirus-related concerns.
While candidates agreeably identify those primary issues, they offer varied solutions and come from all different backgrounds. Some who are running for the nonpartisan board worry that political talking points have breached an election better focused on the kids and their educations.
Early voting started Sept. 17, and the voter registration deadline is Oct. 12. Election Day is Nov. 2.
Three-way race in Catawba
About two dozen Masons Cove Civic Club members filled the dining room of the Bradshaw Road fire station last Monday evening, where Catawba District's three school board candidates worked to win over voters.
Deneen Evans, Brent Hudson and Greg Irby seek election. Up for grabs are the final two years of an unfinished term, replacing appointed board member David Wymer, who in June relieved former chairman Don Butzer.
At the civic club meeting, Irby, then Hudson and finally Evans had 15 minutes each to speak. All three spoke on some of the county schools' core issues, and Irby said one of his reasons for running is parent choice.
"I do not believe the board of education, nor any government agency at any level, should override the parents' role of making choices for their children," Irby said. "Whether it be a particular curriculum that you're not comfortable with your child being taught, having to share a bathroom with someone born of the opposite sex, or the choice of a mask."
Irby is pastor of Temple Baptist Church in Glenvar, and a Catawba resident since 2002. He referees high school baseball, football, volleyball and basketball.
"We're also being forced to comply to transgender demands," Irby said, adding that less than 1% of students nationwide identify as transgender. "I believe God created man and woman."
Hudson, who is endorsed by the Roanoke County Republican Party, said politics have no place in schools. Motivating his run is previous work as a school resource officer in Glenvar, prior to becoming chief deputy at the county Sheriff's Office, where he's served 20 years.
"Kids do not need politics pushed upon them. Mr. Irby hit on some points there," Hudson said. "We need to be at the forefront of what's going on, and not be kind of sidetracked by menial issues and political issues and those types of things. We're talking about our children."
Evans, who is endorsed by the Roanoke County Education Association, said she is running as a children's advocate. She is a doctor of social work and owns Mosaic Mental Wellness and Health in Roanoke, specializing in therapy for kids and families, with more than 30 years of experience.
"The American Medical Association and the American Pediatric Association all give specific guidelines for how we are to help children who are gender diverse, and it is not by bullying them, it is not by letting them see that no one cares about them," Evans said. "The research and the science has allowed us to understand these children differently, and to allow us to give special care and accommodations."
Evans, a faculty member at Radford University, addressed critical race theory, which Irby had earlier said he is against teaching in public schools.
Irby said critical race theory places blame on Americans today for historical wrongs.
Evans said she is against teaching critical race theory in K-12 schools. She clarified that  it originates from Germany, is not taught in K-12 education, and has nothing to do with teaching history, but with looking at impacts of various inequalities.
"Critical race theory is not being taught," anywhere in the schools," Evans said, referencing a school division statement on the matter. "I teach critical race theory for the graduate school level, as do law schools. That's where it's being taught."
Hudson clarified later in a phone call that he is against teaching critical race theory, but also said he could not find any instances of it being taught presently in county schools.
All three candidates agree that school resource officers play a vital role and need to remain in schools, and there is no doubt between them about the need for modernized school buildings.
Hudson and Evans both emphasized their experiences raising a child with special needs, and both candidates have two children. Evans' kids are grown and graduated from Roanoke County schools, while Hudson's are still elementary aged.
On teacher pay, Irby suggests tweaking budgets to make salaries more appealing and competitive with surrounding school divisions, while Hudson said the schools should institute a stepped pay scale similar to the one recently approved for county employees, and Evans said she still seeks solutions.
"I'm going to look, I'm going to learn, I'm going to come back and I'm going to educate you," Evans said. "As a social worker, I am trained to talk, to research, to look, and most of all to advocate."
Hudson said he is PTA president at his kids' school, and he believes the nation's future deserves education as a societal priority.
"My motivation is simple," Hudson said. "I want to ensure that my children, your children, your grandchildren are getting the best educational opportunities possible."
Part of Irby's motivation is religious, and his decision to run came with years of contemplation, he said.
"I prayed about it and I spoke about it with several other individuals who also prayed with me about this decision," Irby said. "I feel that's what the Lord would have me do."
Historic head-to-head in Hollins  
For the first time since Roanoke County started public school board elections in the early 1990s, there is a contested race in the Hollins district.
"I never intended to come back. I thought I was done," Canada said during a phone call. "It's just been difficult for me to sit back and watch, and see some of the things that have taken place go unchallenged."
What fired up Canada enough to run again, he said, was in July 2020, when three current board members were invited to a meeting in a private home for discussion of the school division's coronavirus reopening plans. Two board members, Linden and Tim Greenway, attended that closed-doors meeting.
"Two other members didn't even know anything about it," Canada said. "That fired me up right there, because that is not the way a school board or any elected body needs to be operating."
That meeting caused Butzer to allege Republicans were maneuvering on the division's reopening plans and rescind his role as school board chairman, though he remained a board member, and was later again elected chairman.
"Everybody needs to be in the room," Canada said. "Everybody's voice needs to be heard."
"That was mischaracterized as a Republican-led meeting, which it was not," Linden said during a phone call. "That was certainly not how it was portrayed to me before I went."
Linden said he does tend to lean Republican, and he has considered joining the party, but he would not seek its endorsement if he did.
"I was accused of being a member of the Republican Party, which I've not been," Linden said. "The insinuations that were made by the chairman at the time were not exactly accurate."
Linden said he was simply gathering all the input he could.
"I'm going to listen to constituents," Linden said. "Whether they're in the Hollins district, or whether they're in somebody else's."
And the Hollins candidates' viewpoints differ elsewhere.
Canada, who is endorsed by the Roanoke County Education Association, said the school board's recent split votes on student mask mandates show disregard for student safety and lack of support for the school officials who spoke in favor of those policies. Linden, along with Greenway, twice voted against student mask mandates, before the governor decreed a statewide policy.
"My voting record on masks will give you an indication of where I am with those," Linden said. "I'm not convinced that masks are making a significant difference in delaying the spread of COVID."
Despite outcry from parents, school and public health organizations from the national, state and local level are overwhelmingly in support of student mask use to protect against the coronavirus' classroom spread.
For funding replacement of the aged Burton Center for Arts & Technology, Linden stands with other current school board members in favor of county officials temporarily raising sales tax by 1%. Canada said he is not yet convinced of that option, but added he needs to educate himself on what other funding streams have already been explored by the board.
"What I want to do is just try to get back in, and provide some stability for the superintendent," Canada said. "And pass the love around."
Canada said he emphasizes retaining and recruiting staff, from the central office to the teachers.
Linden said the current board is responsible for prioritizing the replacement of BCAT, and for recent teacher raises.
"We've started some really good things," Linden said. "I want another term to see what kind of improvements we can continue to make."
Voters will determine which candidate serves another four-year term. 
Campaign signs victimized in Windsor Hills 
Campaign signs are casualties of the Windsor Hills race.
"Both parties had signs vandalized or stolen," Facciani said during a phone call. "But signs don't win campaigns."
Incumbent school board chairman Jason Moretz on his campaign's Facebook page shared photos of a roadside campaign sign slashed and disparagingly spray-painted on top of. During a phone call, Moretz said the incident was unfortunate.
"I'm used to my yard signs getting taken, that seems to happen every election," Moretz said. "There's a difference between someone pulling up a [small] yard sign and someone taking the time to spray paint and slash a large banner."
Facciani is a retired speech-language pathologist, having worked on the East and West coasts, who has four children, one in college and three still in the county school system. She started paying closer attention to the school board during the coronavirus shutdown, she said, and disagreed with many of her opponent's votes.
"He failed to show leadership and demonstrated time and time again that he's unreliable, and easily influenced by bad actors," Facciani said. "So I decided to run for his position, because I knew I could do better."
Facciani declined to further comment on who the bad actors are, and was brief regarding previous leadership failures.
"It's not too hard to go back and look up," Facciani said. "He failed to get our kids back in school sooner."
Moretz is a wealth advisor and has two children who attend Hidden Valley High School, and his wife is a career educator. He was appointed to the school board in 2015 to fill a vacancy, then was elected in 2016 and most recently ran unopposed for re-election in 2017.
"Some of the political discourse, it's trickled down to the local elections, and I think it's wonderful that people are passionate about a local election but, I mean, come on," Moretz said. "There's no room for that. I think we could still run a respectful campaign."
Facciani, who is endorsed by the Roanoke County Republican Party, said she helped organized the private July 2020 meeting attended by Linden and Greenway, as discussed by the Hollins candidates.
She said it was a roundtable discussion among stakeholders, and added that only two school board members were invited, not three, because three members present would have made it an official meeting.
"I'm proud to have helped organize local parents to get our kids back in the classroom," Facciani said. "Unfortunately, my opponent and his liberal allies oppose those efforts."
Moretz, who is endorsed by the Roanoke County Education Association, said he is troubled by some of the school board campaigning he has seen this year. He hopes people will vote on the issues and in a nonpartisan way, rather than based on politics.
"I see a lot of buzz words, I see a lot of wedge issues," Moretz said. "I have a 6-year voting record, and I know there are some people out there that may not agree with everything I've done, but I do have a record to run on."
Both Windsor Hills candidates called for further increases in teacher pay, and both specified that BCAT impacts economic development in the Roanoke Valley. They both related those issues to declining student enrollment since 2008.
"We have come a long way with BCAT, insofar as the push to get a new one built, our partnership with the board of supervisors, putting together a BCAT citizens committee," Moretz said. "These are specific steps that myself and the board have taken."
On raising sales tax by 1% to fund a new BCAT, Facciani said it's premature to know if that will happen, but it could be a great option to secure funding.
"I believe we need to be creative by looking into partnerships with local businesses who have a vested interest in growing our economy and our labor force," Facciani said. "We need to think big."
On the school board's role in supporting student mental health needs, Moretz said county schools have a good partnership with the local Prevention Council, which offers support services, seminars and assemblies.
"Since I've been on the board, we have hired a number of life counselors in our school system," Moretz said. "We're increasing the number of guidance counselors that we have in our school system, well above the state minimum, and nurses as well."
Facciani said she organized a fundraiser for a public speaker, Nathan Harmon, who will visit Roanoke County schools in spring of 2022 to talk on issues of student mental health. She said another of her primary concerns is learning loss caused by coronavirus disruptions.
"We have federal money that's pouring into our schools," Facciani said. "We must use it for remediation programs to help the students who fell through the cracks."
Whoever wins the Windsor Hills district election will serve a four-year term.
"I'm a critical thinker, I'm creative, I'm solutions-driven, I'm active in my community," Facciani said. "I'm going to win."
"I always consider myself to be a reasonable person. I want to run on the facts, and I want to run on my voting record," Moretz said. "I want to run a positive campaign."
Concerns from the unopposed
All is quiet in Vinton, where incumbent Tim Greenway runs unopposed for the school board seat he has held since November of 2015.
"I wish we had three or four people running, exchanging ideas and views," Greenway said. "Honestly, I would have been happy to step down and let somebody else take over, if somebody had stepped up."
Greenway said not much good comes from focusing on buzz words like critical race theory, or who should use which bathroom, or any other recent causes of public outrage. It distracts from the kids, he said.
"I try to stay away from these buzz words," Greenway said. "Those are issues that I don't think have a lot of meat in the conversation."
Moretz, Linden, Canada, Hudson and Evans similarly said they are uneasy about some of the politicking they've seen during this school board race, and they each mentioned so individually, without being specifically asked about it.
Greenway said the main goal in public education is to teach kids the three R's: reading, 'riting and 'rithmetic.
"I'm doing it to give back," Greenway said on his motivation to serve. "It is not something I need to do. It's something I want to do."
Most candidates maintain Facebook pages where they post about their campaigns. A number of disputes and pointed comments have appeared on those social media pages since the school board races began, spread by passionate candidates and concerned constituents alike.
"I just hope everybody keeps it positive… we want to move forward, not back," Greenway said. "Anybody who thinks that politics don't play a part in whatever thought process you have is being naïve."