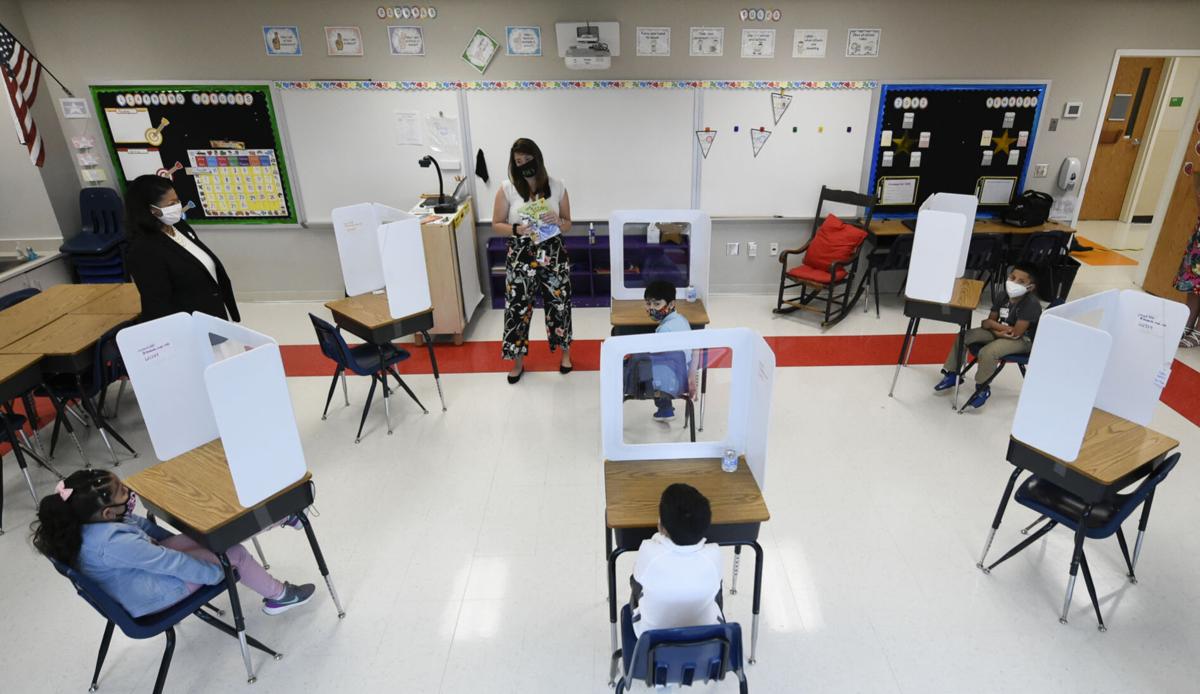 The Roanoke School Board still must decide whether elementary and designated secondary students can attend school in person four days per week beginning next month.
After hearing a detailed proposal Tuesday, the school board unanimously decided to hold a special meeting Wednesday to allow public comments before making a final decision. The meeting will be held 5:30 p.m. Wednesday at William Fleming High School.
Those wishing to speak may register by calling 540-853-2381 before noon Wednesday or in person at Fleming before 5:15 p.m. There will be no virtual comments accepted because the equipment to allow that was not available for rent on the short notice of the specially called meeting, a school spokeswoman said.
"All throughout this school year, we have steadily and carefully increased our in-person participation, while also honoring our parents' wishes for a virtual program," Superintedent Verletta White said. "Any parent thus far who has requested in-person instruction in RCPS has received it at the elementary, middle and high school levels. Maybe we don't have it the amount of days that you want. But we have in-person instruction at every level. And we are proud of that.
"But we believe that it's time for us to do more."
Starting March 15, the district would provide four days per week of in-person instruction to all elementary students and all students who attend the Noel C. Taylor Learning Academy. Designated middle and high school students would be able to attend four days starting March 29, the start of the fourth nine weeks. Other secondary students would continue to attend two days per week.
Students can also opt to remain fully virtual.
Middle and high school students who have been attending four days per week would continue to do so, according to White. Four days would also be available to those with disabilities, without stable housing, English learners, students considered truant, and/or students identified as "academically vulnerable," among others.
White explained that space, staffing, schedule changes, meal service and transportation are all factors that limit how many days — five, four or two — can be offered.
Currently, all grades attend two days per week with the exception of preschoolers and certain groups of identified students, who are already attending four.
White noted that the Centers for Disease Control and Prevention, Virginia Department of Health and Virginia Chapter of the American Academy of Pediatrics all agree that "masking and distancing are essential, and that we must, must mitigate to the maximum extent possible."
If the school board adopts the proposal, some classrooms would have desks spaced less than 6 feet apart. Adjustments would be made to distance students during lunch, such as having some students eat in the cafeteria and using desk dividers in the classroom, Chief Operations Officer Chris Perkins said.
Schools with limited space, such as Grandin Court, Highland Park and Preston Park elementaries, may utilize cafeterias or other large spaces as classrooms, Perkins said.
Some bus routes will have more than one student to a seat, according to Perkins.
Approximately 80% of Roanoke City Public Schools staff indicated in a survey that they plan to get the COVID-19 vaccine, and a majority have received at least their first dose, Perkins said.
He also noted that COVID-19 cases this month have trended downward in the city.