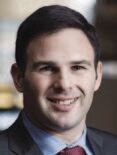 A state delegate plans to push to repeal a provision in a state law that exempts Virginia Military Institute cadets from receiving immunity for a drug or alcohol violation if they report a sexual assault incident.
Del. Dan Helmer, D-Fairfax, a West Point graduate and Army veteran who said he'll introduce a bill during the 2022 General Assembly session beginning in January to scrap the exemption, said there is a sexual assault problem in the military and it needs to be addressed throughout the structure, from the military colleges on up.
"My hope is that VMI will embrace this because this is an opportunity for it to be a leader in developing a culture that values each cadet and is inclusive and addresses sexual assault," Helmer said. "You can't be a leader when you have this exemption."
VMI spokesman Bill Wyatt said the institute wouldn't "speculate on legislation that hasn't been proposed yet."
In the 145-page final report released this month examining the culture and policies at VMI, several pages toward the end describe women being sexually assaulted or their fear of being assaulted and feeling like VMI does not take assault and harassment seriously. The law firm that performed the investigation, Barnes & Thornburg, conducted a survey that showed that 14% of female cadets repored being sexually assaulted at VMI while 63% said a fellow cadet had told them he or she was a victim of an assault while a VMI cadet.
"Issues of gender inequity and sexual assault may not be unique to VMI," investigators wrote. "But the character, quantity, and severity of the issues described [in this report] do not exist everywhere. These issues are worse at VMI and they need to be addressed immediately."
To encourage more reporting, investigators want VMI to change its drug and alcohol policies.
Virginia enacted a law in 2020 that would provide immunity from disciplinary action to students at institutions of higher learning for consuming drugs or alcohol if they reported in good faith an incident of sexual assault.
"The purpose was to encourage more people to report sexual assaults," said Helmer, who introduced the bill.
As originally proposed, the law would apply to all private and public institutions. Helmer said that VMI sought an exemption, which he said he opposed. He spoke with the institute's superintendent at the time, retired Army Gen. J.H. Binford Peay III, who conveyed to him that VMI takes drug consumption very seriously.
The House of Delegates passed a bill that applied to all institutions. When it got the Senate, Sen. Steve Newman, R-Lynchburg, put forward a different version that — without naming VMI — would still permit VMI to discipline cadets for drug and alcohol consumption even if they report a sexual assault. Helmer said that Senate Minority Leader Tommy Norment, R-James City, a 1968 VMI alumni who has slipped special provisions into bills before to benefit VMI's positions, advocated for the carve-out. Norment's office did not respond to a request for comment.
Helmer said that if VMI wanted an exemption, it would be clearly named in the bill so attention is drawn to what he felt were the institute's skewed priorities. The House passed the final version on a vote of 92-2 with six delegates not casting votes, and the Senate passed it on a vote of 37-2 with one senator not voting.
"It's ridiculous that VMI got an exemption," Helmer said.
VMI has a separate policy that says cadets can receive amnesty for "minor disciplinary infractions" if they report misconduct, but it has qualifiers. The cadet won't get amnesty if the infraction placed someone else's health or safety at risk or the cadet had previously committed the same infraction.
Wyatt said the major difference between VMI's amnesty policy and the state's law is that VMI does not consider drug use a minor infraction. A cadet who fails a drug test will be suspended for at least a year.
"There is too much risk involved given the nature of the environment and activities to be tolerant of any sort of drug use," Wyatt said.
Cadets face steep penalties for alcohol infractions, such as room confinement and loss of rank, but cadets are not typically suspended for a first alcohol offense, Wyatt said. He added that while the amnesty policy would allow someone to be disciplined for a prior alcohol infraction, he said, "in practice, that has never happened."
"In at least the past six years, no cadet has been denied amnesty in conjunction with reporting an incident of sexual misconduct or participating in an investigation as a witness," Wyatt said.
Investigators recommended that if lawmakers don't eliminate the carve-out, VMI should amend its amnesty policy to accomplish the same thing. Not doing so would undermine efforts to address sexual assault, investigators wrote.
"It likewise relays a message that punishing cadets for infractions matters more to VMI than protecting those who are victimized by sexual harassment, including sexual assault," the report states.
When assault reports reach the point of an investigation under Title IX — a 1972 law that prohibits sex-based discrimination in federally funded schools — the independent report found that VMI conducts a quality process. However, because of victims' concerns about being ostracized for or retaliated against for reporting an incident or that their report won't be taken seriously, investigators made a few recommendations for how VMI can improve reporting.
Multiple cadets said that they were dissuaded from reporting for various reasons. One woman said she was told her graduation would be delayed a year if she was part of a pending investigation. Another cadet said a commandant staff member (who declined to be interviewed during the investigation) told her that if she couldn't handle sexual assaults, she shouldn't be at VMI.
"I would like to see less guilt tripping when people report sexual assault and harassment here," a female cadet wrote in a survey. "When I reported mine, I was told several times that 'he may lose his commission or may not graduate on time' because of this, and I felt so bad the entire time."
The report recommends that VMI automatically and immediately place reports of misconduct into the Title IX investigation process and improve services available to victims.
There are multiple avenues to make a report, which the report said could create confusion. Investigators recommended changing or removing the Cadet Equity Association — a panel of cadets that focus on ensuring respectful treatment of their peers — as a channel for reporting Title IX sexual misconduct.
Investigators raised concerns that a victim's confidentiality may not be protected if a report is made to the association, which can lead to retaliation or shaming. They also said that sexual misconduct is serious, and having cadets be the recipients of Title IX reports can risk them not being handled properly.
A woman who graduated about a decade ago said she reported an incident of sexual harassment to the association and was then "publicly shamed" by cadets. She later reported a sexual assault, but it was not acted on for 10 months and her assailant continued to live near her.
VMI was forced to admit women in 1997 after it lost a legal battle at the U.S. Supreme Court. But integration wasn't easy for women at the beginning, and tensions still exist today.
When women first arrived, people at the time questioned whether to change the policy of cadets not being allowed to lock their doors. The idea of unlocked doors was that cadets trusted one another and there was an honor system. Women told investigators that not being able to lock their doors at night increased their fears of being sexually assaulted.
Several recent alumni told investigators that a commandant's staffer repeatedly walked into the women's rooms when they had their shades down, a sign they were changing their clothes. VMI wouldn't answer whether it knew this was happening, but that the person is no longer employed at the institute.
A woman who graduated about a decade ago said she reported to the institute that a cadet threatened to kill her multiple times and she woke up at night several times to find him sitting in her room. "She believes no action was taken because he was the son of a prominent graduate," the report states.
When retired Army Maj. Gen. Cedric T. Wins took over as the interim superintendent in November, he changed VMI's long-standing policy that didn't allow cadets to lock their doors.
Wyatt said the board of visitors has put together a committee to review the recommendations and will give a report during its meeting in September.
"Maj. Gen. Wins has put forward his unifying action plan and is committed to ensuring that all cadets feel safe in an inclusive environment," Wyatt said.