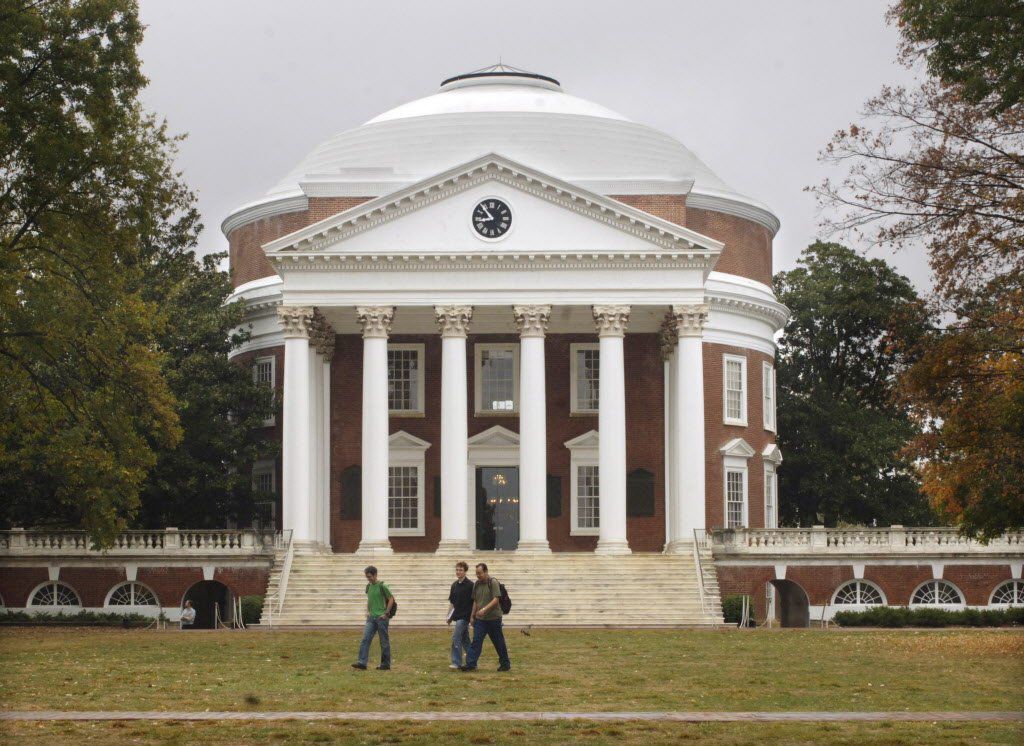 The rankings come at a time of upheaval, as colleges have been forced to drastically alter how they educate their students.
"The pandemic has affected students across the country, canceling commencement ceremonies and switching classes from in-person to remote," said Kim Castro, editor and chief content officer of U.S. News. "Whether students have slightly altered their college plans or changed them entirely, it remains our mission to continue providing students and their families with the tools they need to help find the right school for them."
But the pandemic caused no major shake-up among the top schools. For a second straight year, UVA is ranked fourth nationally among public schools, following the University of California, Los Angeles; the University of California, Berkeley and the University of Michigan.
William & Mary placed 11th on the public school ranking, one spot higher than last year. Three other Virginia colleges made leaps: Virginia Tech climbed seven spots to 29th, George Mason went up 13 spots to 65th and VCU ascended seven spots to 77th place.
On the list for best liberal arts colleges, Washington and Lee is ranked ninth, the University of Richmond is 22nd, and Hampden-Sydney College is 102nd. Among public liberal arts colleges, VMI is fourth, and UVA-Wise is 11th.
In the ranking for historically Black colleges and universities, Hampton placed fifth, and Virginia State is 24th.
The criteria for rankings include student-to-faculty ratio, alumni giving and graduation rates. This year, the magazine added the average amount of federal loan debt owed by students and the percentage of students who borrowed federal loans to its methodology.
"Affordability is often a primary concern for college applicants, as student loan debt can have long-lasting impacts," the magazine said in a statement.
Virginia placed 32nd nationwide in the ranking for best value. Its total cost of attendance for out-of-state students is $67,304, and its in-state cost is $29,770.
As many schools have no longer required applicants to take the SAT or ACT, U.S. News is now including colleges that don't require the standardized tests as part of its ranking. Previously, those schools were listed as unranked.
The top three colleges in the overall ranking are unchanged from last year: Princeton is No. 1, followed by Harvard and Columbia.
(804) 649-6109
Twitter: @EricKolenich
Be the first to know
Get local news delivered to your inbox!