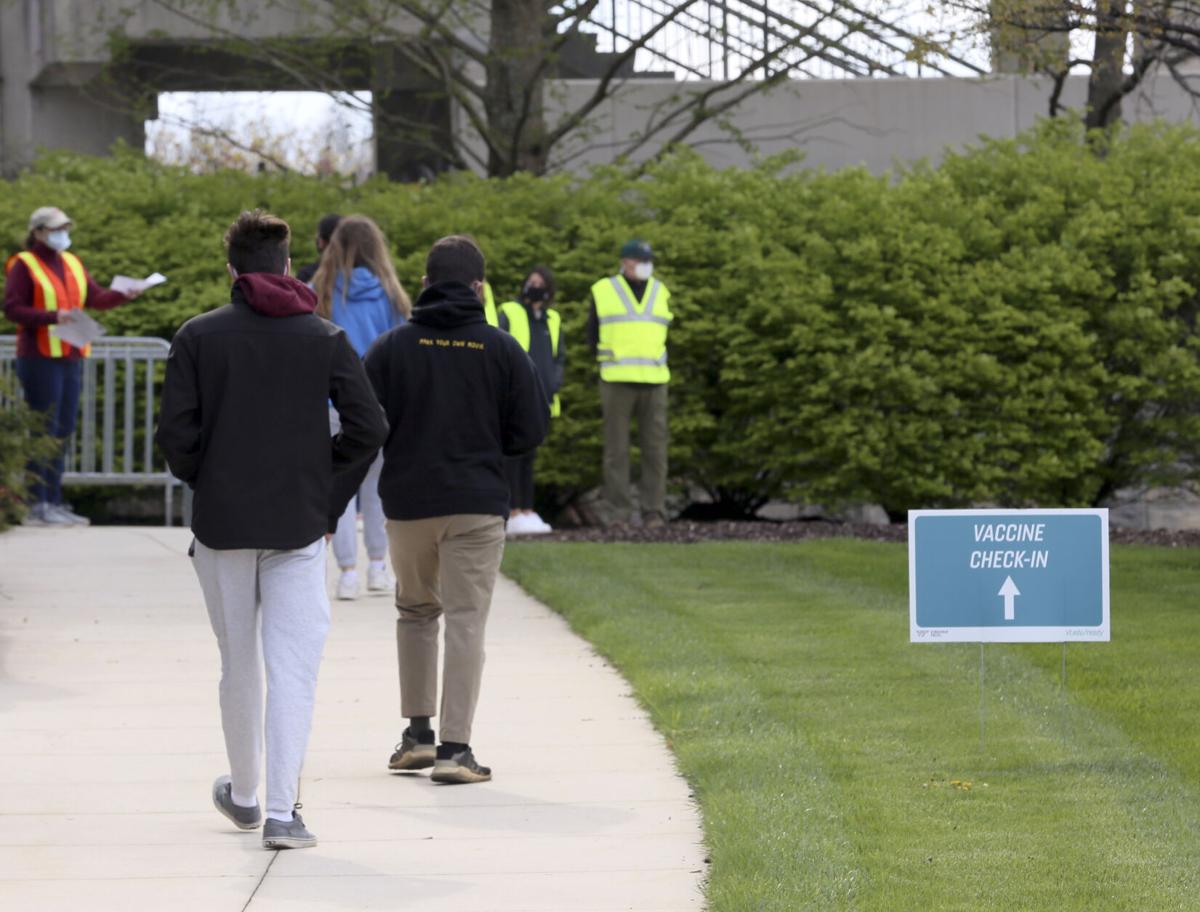 Virginia Tech employees must be vaccinated against COVID-19 or they could potentially lose their jobs.
Previously, the university encouraged employees to be vaccinated to work on campus, but it changed the policy Thursday to require employees to get shots. With the state of the fall semester just a few days away and students moving into dormitories, 94% of the students and 82% of the employees have reported they are fully vaccinated as of Thursday, according to university data.
Virginia Tech President Tim Sands wrote in a message to the campus community that the highly contagious delta variant led the university to require employees get vaccinated. They can seek an exemption for religious or medical reasons. Those who receive exemptions will be subject to regular testing.
"By expanding our vaccine requirement to all Virginia Tech employees, we can stay ahead of this virus and generate as much population immunity as possible," Sands said.
Employees have until Oct. 1 to report they have received all of their necessary shots or apply for an exemption. Sands said that "action will be taken" for those who don't follow the requirement.
"This vaccination requirement is a condition of employment at Virginia Tech," university spokesman Mark Owczarski wrote in an email. "Failure to provide proof of vaccination may result in disciplinary action, up to and including termination of employment."
Sands said in June that an employee survey in April showed that nearly 90% of employees were vaccinated or were in the process of being vaccinated. He also said there was a possible legal complication in mandating the vaccine for employees.
"We do not think we have the ability from a legal point of view to require the vaccinations for the employees, especially for a sub-population of classified staff who are protected by a different set of rules and regulations," Sands said at the time. "We didn't feel we could have one group among the employees have a mandate and the others not."
The university has been committed to providing a "normal" campus environment, with in-person learning and students attending activities and sporting events. Virginia Tech saw vaccinated students and employees as key to making that happen, along with other measures, like wearing masks in public indoor spaces.
The deadline has already passed for students to submit proof that they have been vaccinated. It's too early to know if there will be any students who will be disenrolled because they refused to get vaccinated and didn't qualify for any exemptions.
"It is essential that every person in the Virginia Tech community who can be vaccinated, is vaccinated, ensuring that those who cannot be vaccinated are able to participate in campus life and in-person teaching, learning, research, and engagement," Sands said.