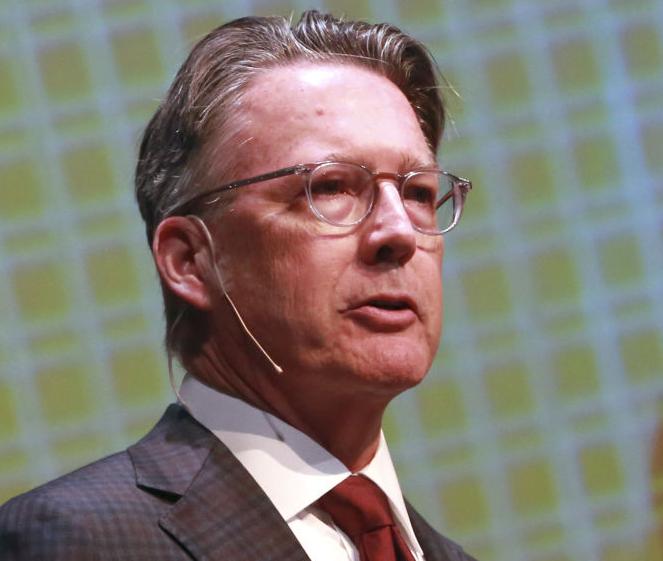 Virginia Tech likely won't send students packing this fall, because a shift to all-online classes would do little to mitigate the spread of COVID-19, President Tim Sands said Friday.
"I won't say categorically that we won't change direction, but, to be perfectly honest, I think what we're learning is that going remote wouldn't help that much," Sands told students at an hour-long virtual town hall.
"It might make a little difference, but probably not enough to justify the hassle of it, and depopulating residence halls, for example, we already know that that's not a good idea ... in terms of, if you look at it holistically, and what you can do to spread the disease outside of the community."
Tech has reported 633 coronavirus cases since early August, with 212 students and seven employees reporting positive within the last seven days, according to university data on Friday.
"My commitment, and I said this to my leadership team, is once we're in, we're committed," Sands said.
Sands and other university officials on Friday afternoon fielded questions from students that touched on testing, the university's dashboard data and student conduct violations.
Sands chortled after Maruf Hoque, president of the Graduate Student Assembly, raised the question of "a lot of rumors going around" claiming that Tech would close shortly after tuition refund deadlines pass.
"I've heard that rumor many times," Sands said. "For the most part, we are set up to be in community as learners. We have been so insistent on having an in-person component, not because we want to gather people's tuition dollars or room and board dollars or whatever it may be. It's really about doing what we do."
Some students expressed concern that peers are flouting public health guidelines — even going so far as to not get tested for COVID-19 at the university health center to avoid possible quarantine and having the data appear on Tech's dashboard.
Chapman Pendery, vice president of the Student Government Association, said he heard from a fellow student who told him, "I've served my time. I'm gonna get it anyway. Might as well get it while I, quote, 'rage.' "
More than 40 students have faced what the university calls "interim suspensions," meaning they take place immediately, Frank Shushok, vice president for student affairs, replied.
"We've removed housing for an equal number of students in those situations," he said.
Mark Owczarski, a Tech spokesman, said after the town hall that outcomes of interim suspensions could range from no sanctions to permanent suspensions. He said he did not have information about the outcomes of the cases because most had not been adjudicated yet.
"I think 95% of Virginia Tech students are doing it really well," Shushok said. "The 5% of students who aren't is problematic. And it's not just college students, it's every community. Those who are choosing not to follow public health guidelines are prolonging the pain that we're in."
Sands encouraged students who get tested outside of the university health center to let the university know, so the school can support them in quarantine and better track data.
Several questions focused on criticisms of Tech's COVID-19 dashboard. Hoque mentioned that the availability of quarantine space isn't articulated, and that a seven-day moving average of cases is significantly reduced by days when Tech conducts few to no tests of students. Hoque asked how those data weigh into whether Tech scales back operations.
The university's reopening plan, submitted to the State Council of Higher Education for Virginia, includes a list of metrics — including quarantine availability, a lack of workforce and local hospital capacity — that will "cause consideration of reduced operations."
"None of them are hard triggers," Sands said. "We don't have a numerical number that causes us to suddenly move in a different direction."
Until an effective coronavirus vaccine is widely available, Sands said, the university must adapt to the new normal of holding classes amid a pandemic.