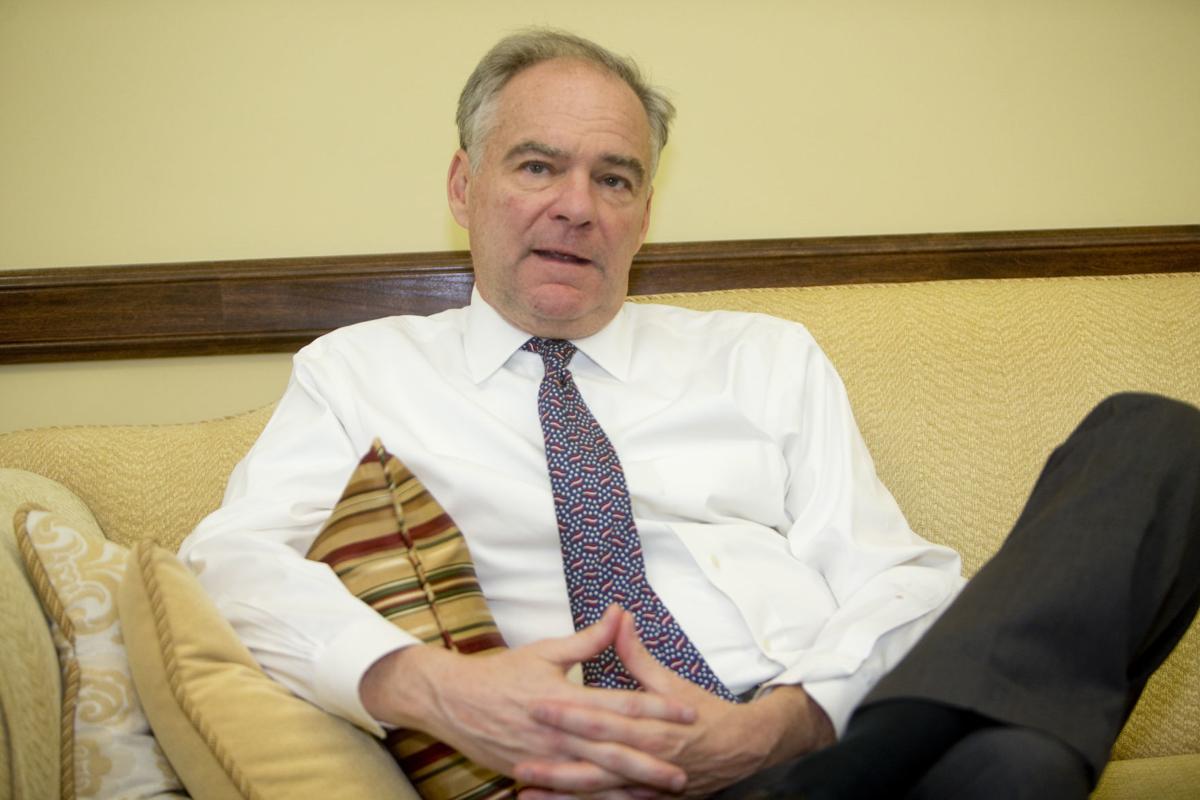 Dr. Anthony Fauci, the nation's top infectious disease expert, urged school administrators to get children back into schools as soon as possible.
"The basic fundamental goal would be as you possibly can to get the children back to school and to use the public health efforts as a tool to help the children get back to school," Fauci told a U.S. Senate panel Tuesday.
At a meeting of the Senate Health, Education, Labor and Pensions Committee, Fauci advised that school administrators consider where their state is with regard to restrictions and the conditions of their communities as they decide how to reopen buildings.
He said it was important that people adhere to guidelines on social distancing and masks to keep the level of infection in communities down, because that will make it easier to get children back into schools. Otherwise, he said schools will have to deal with the infection dynamics in their communities and create modified plans with altered school days and virtual learning.
"Always make the goal that it is very important to get the children back to school for the unintended negative consequences that occur when we keep them out of school," Fauci said.
On Wednesday, Virginia is headed into the third phase of its plan to ease more restrictions put in place to control the spread of the coronavirus. Schools across Virginia are grappling with how best to responsibly reopen. There have been concerns about transportation logistics, social distancing in classrooms and quality internet at home for students to do their schoolwork.
The Virginia Department of Education has created a framework for schools to reopen based on research and best practices. School districts "are ultimately responsible for deciding whether/how to operationalize this guidance," according to the VDOE. Districts that plan to deviate from health recommendations or plan to offer more in-person instruction than what is recommended should submit an intent to vary form with the VDOE.
Schools are trying to figure out how to balance safety and delivering a quality education. While some school districts have favored a more cautious approach, others want more latitude.
Rep. Morgan Griffith, R-Salem, introduced a resolution on Monday encouraging more local control on school reopenings.
"In Virginia, we recognize that conditions can vary greatly between one region or another," Griffith said. "Our country and our commonwealth are too broad for one size fits all. The House should recognize these facts by passing this resolution."
Griffith asked Fauci at an Energy and Commerce Committee meeting last week about his views on localizing plans to reopen schools. School leaders in Southwest Virginia have favored more flexibility in their reopening plans because the region has a lower infection rate than other parts of Virginia.
"It's not one size fits all," Fauci said. "I think you have to look at it at the local level, the county level, the regional level, the city level, the state level. So we often say, 'In America, should you or should you not be open?' I mean, that's almost a non-question because for such a large country, and so heterogeneous, and such a range of involvement of this virus in different parts of the country.
Sen. Rand Paul, a Republican from Kentucky, said schools should reopen and aggressively criticized Fauci for creating "undue fear" across the country with his statements.
"We shouldn't presume that a group of experts somehow knows what's best for everyone," Paul said.
Fauci replied, "I feel very strongly we need to do whatever we can to get our children back to school."
Later, Sen. Tim Kaine, D-Va., asked Fauci about the problem of people who are flouting recommendations like social distancing and masks because of a hostility toward scientists.
"We're in the middle of a catastrophic outbreak, and we really do need to be guided by scientific principles," Fauci said.