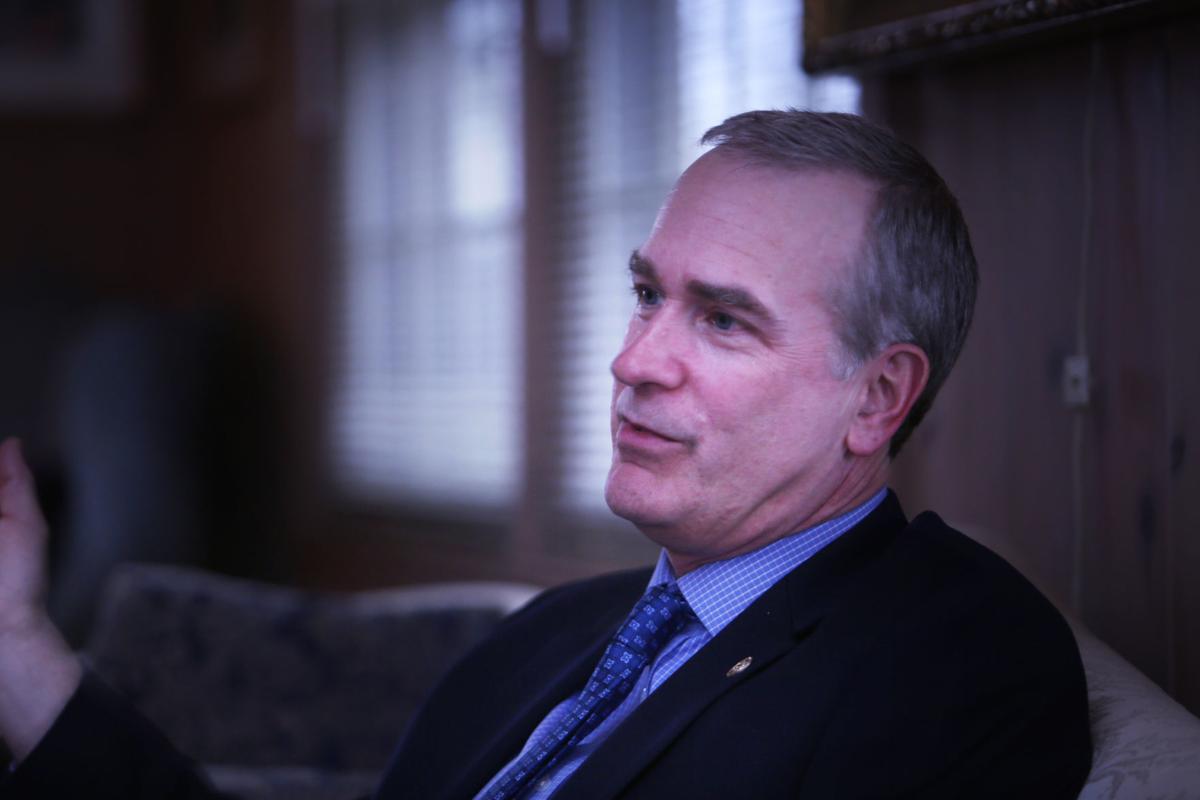 FERRUM — Ferrum College has a new strategy to boost enrollment.
The private college in Franklin County already guaranteed admission to students with associate degrees from Virginia's 26 community colleges who enroll full time. Under a new policy that will take effect in fall 2020, Ferrum guarantees that these students will be able to earn their bachelor's degree within two years, or else the college will offer the remaining required courses for free.
"We're committed to making this happen," Ferrum College President David Johns said.
The "Ferrum Promise" requires that students meet and maintain certain academic standards and that the major they choose at Ferrum be a match to their subject of their associate degree. Majors that are part of the program include agriculture, business administration, ecotourism, environmental science, social work and teacher education.
"It's the only one like it in the state of Virginia," Johns said.
The new program dovetails with Transfer Virginia, a statewide program launched in January that seeks to make transfers from community colleges to four-year colleges more efficient.
"These are conversations that colleges and universities across Virginia are having, on how can we make this process more efficient, because we're all looking for how we can be the suitable home for these transfer students," Wilson Paine, Ferrum's vice president for institutional advancement, said. "We were just able to get ahead of the rest of them."
Preparations prior to the announcement of the new admission pledge involved further honing clear paths to four-semester and eight-semester graduation for the programs, Johns said. "We wanted to make sure if we made a promise, we can keep that promise."
Ferrum College has good reason to test out new recruitment tactics. The college's enrollment has gradually shrunk from a peak of more than 1,500 in the 2013-14 academic year to about 1,100 in 2018-19, according to the State Council for Higher Education in Virginia. Johns estimated the school has about 1,100 enrolled again this academic year.
In the spring of 2018 the college presented a budget to the board of trustees that included a $4.5 million deficit. The budget was balanced by measures that included suspending the college's contributions toward employee retirement, a measure that is still in place.
Going forward, "we are making a lot of changes internally to make ourselves competitive," Johns said.
One option still on the table involves adding master's degree programs to Ferrum's offerings. In July, the Southern Association of Colleges and Schools Commission on Colleges denied the college's application to add two such programs. Ferrum has since taken steps to address the commission's concerns. "We've resubmitted the application," Paine said.
Small private colleges like Ferrum depend heavily on income from tuition. Johns noted that the nation's declining birthrate, especially since the 2008 recession, indicates more trouble in the future for small colleges competing for new students, that will have to be countered with creative solutions.
"Every single private college is looking for ways to boost enrollment. This isn't something that's unique to Ferrum," Paine said. "We're all trying to figure out where we go from here."