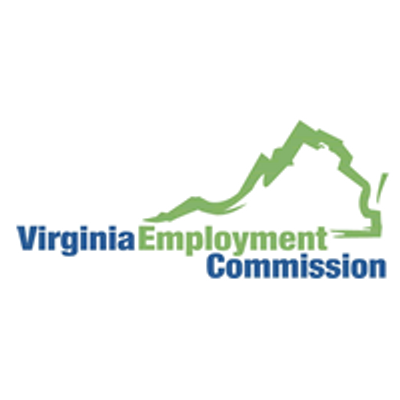 Virginia recently extended its unemployment benefits while it continues to grapple with problems brought on by the high volume of people filing insurance claims resulting from the coronavirus pandemic.
A group of state legislators sent a letter to the Virginia Employment Commission on Thursday in response to thousands of complaints about the extensive wait time it takes for people to receive their unemployment insurance money or various other problems people are encountering when filing a claim that sometimes leads to them not receiving money.
"Our current unemployment system cannot be sustained in this rapidly changing climate with historic levels of unemployment," reads the letter, which was signed by 43 Democratic state senators and delegates. "The system penalizes workers for being out of a job through no fault of their own. We must do more to help Virginians navigate these uncertain times."
Republican lawmakers have been criticizing the unemployment system as well.
Joyce Fogg, the commission's spokeswoman, said the VEC received the letter and would respond to it after reviewing it. The VEC is an executive branch agency that's under the secretary of commerce and trade, a member of Democratic Gov. Ralph Northam's Cabinet.
Del. Chris Hurst, D-Montgomery, whose signature leads the letter, said his office has been inundated with calls and emails from constituents who have been unable to collect their unemployment insurance or haven't been able to reach someone at the employment commission. Hurst acknowledges the circumstances of a mass number of people applying for unemployment insurance at the same time undoubtedly would stress the system, but he said the situation highlights a need for changes.
"I didn't go into this being an unemployment insurance reformer, but this has educated many of us on this issue and we don't want to let this go," Hurst said. State Sen. Creigh Deeds, D-Bath also signed the letter.
Hurst cited the low unemployment benefit amounts, eligibility requirements, and the troublesome VEC website among the issues that need to be addressed. For example, unemployment applicants have little information provided to them about the status and issues with their claims on the website. That has contributed to a flood of calls to the commission from people trying to understand why they haven't received their unemployment benefits and what the issues are with their claims and how to address them.
The letter also asks the commission to bring in line its criteria for providing unemployment with the new workplace safety regulations passed this week by the Virginia Department of Labor and Industry's Safety and Health Codes Board, so that if employees are called back to work but feel unsafe doing so, they can still receive benefits. Legislators also want the commission to put a deadline on how long employers have to provide information about why their employee is no longer working there so applicants don't face a lag in payments.
More than 1 million Virginians have filed initial claims for unemployment insurance since January. Last week, 32,292 initial claims were filed, according to commission officials. Compared to this time last year, about 2,000 Virginians filed initial unemployment claims.
"It's really, really unprecedented," said Bill Walton, the unemployment insurance director at the commission.
The maximum weekly benefit amount is $378, and the minimum is $60. The benefit duration varies from 12 to 26 weeks, depending on wages earned.
Due to the extensive business shutdowns and an interest in keeping people at home, Congress temporarily provided recipients of unemployment with an additional $600 per week as part of the Coronavirus Aid, Relief, and Economic Security Act.
The extra unemployment insurance boost will expire in the week ending July 25. If someone files a claim in that week, even if it's delayed or the person has to work out issues with the claim and is ultimately deemed eligible weeks later, that person will be able to collect the extra $600.
It's unclear whether Congress will agree on a plan to address the program's fast-approaching expiration. Republicans have said they don't want to provide an additional amount as much as $600 again. As the country tries to reopen the economy, they want people to return to work rather than collect unemployment insurance that is more than what someone would make earning minimum wage.
The need for unemployment support hasn't gone away. Businesses continue to navigate closures and financial losses, so even while many businesses are reopening, the economic damage from the pandemic will last a while longer.
Under the Pandemic Emergency Unemployment Compensation program, Virginians collecting unemployment are eligible for extended benefits that will last an additional 13 weeks after they have already exhausted their regular benefits. The benefits last through the week ending Dec. 26.
The state already has paid out $16 million on more than 18,000 claims so far in extended benefits, commission officials said. Some of the benefits paid out were to people who exhausted their benefits before April, before the pandemic hit.
The eligibility for the extended benefits is the same as they are now, including the waiving of the requirement that someone be actively searching for work. Those who may not receive these benefits include people who have pending administrative hearings for their regular benefits as well as independent contractors and self-employed workers who don't qualify for traditional state unemployment benefits.
To deal with the surge in unemployment claims, Gov. Ralph Northam said this week that the employment commission had increased its staff by 550% since the pandemic began and is getting more than 60,000 calls per week.
Commission officials said Thursday that 91% of claims result in payment in 14 days.
But for those who don't get their payment within a week or two, legislators say they're hearing stories about how grueling it is to reach someone from the employment commission over the phone.
About 60,000 unemployment applications have been flagged for issues, which results in a delay of benefits paid out. Reasons for the delay vary. A person may not be eligible for benefits, an applicant reported wages that equal or exceed the weekly benefit amount, or someone quit a job without good cause. If an employer calls people back to work and they don't go, their benefits may also be delayed or denied.
Those claims go through a review process, and many take four to eight weeks if the person appeals the initial denial of the benefits or some other issue arises.
"We have thousands of people reaching out to us, and when someone reaches out to a state lawmaker, they expect an answer, and it's hard to tell someone who hasn't received their benefits you don't know why," Hurst said.