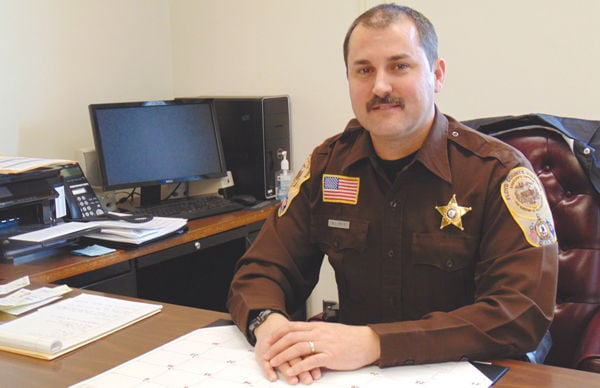 Floyd County Sheriff Brian Craig, facing multiple vacancies in the department's crew of dispatchers, is also facing a sharply declining pool of applicants seeking jobs in law enforcement, he told the county Board of Supervisors Tuesday, citing wages as one obstacle.
"It's the smallest pool of applicants since I have been sheriff," Craig said, during a meeting last week. "Nobody wants these jobs, not when they make $20 an hour working at Hardees. Or they can get twice that amount at (Hollingsworth and Vose)."
Craig said he is competing with police agencies that offer signing bonuses, and the Virginia State Police that is advertising for new positions and offering lateral transfers.
"There is no doubt that people here love Floyd County," he told the board, "but people are not showing up for interviews."
The sheriff said a push in the General Assembly to raise the minimum hourly wage to $15 is more than his dispatchers are paid. He said law enforcement jobs are out-of-favor as are other public service positions.
He said he is facing filling three vacancies for dispatchers right when the state is mandating new education requirements that must in be in place by the start of 2022—a problem that is more difficult because such mandates come without funding.
Since becoming sheriff, Craig has pushed for new salary levels for his deputies after the department had lost too many to other jurisdictions with higher salaries and benefits, and has put some into place that has reduced the departures.
With a new deputy due to graduate from the academy, he told the board he will provide an update on needs in a couple of months.