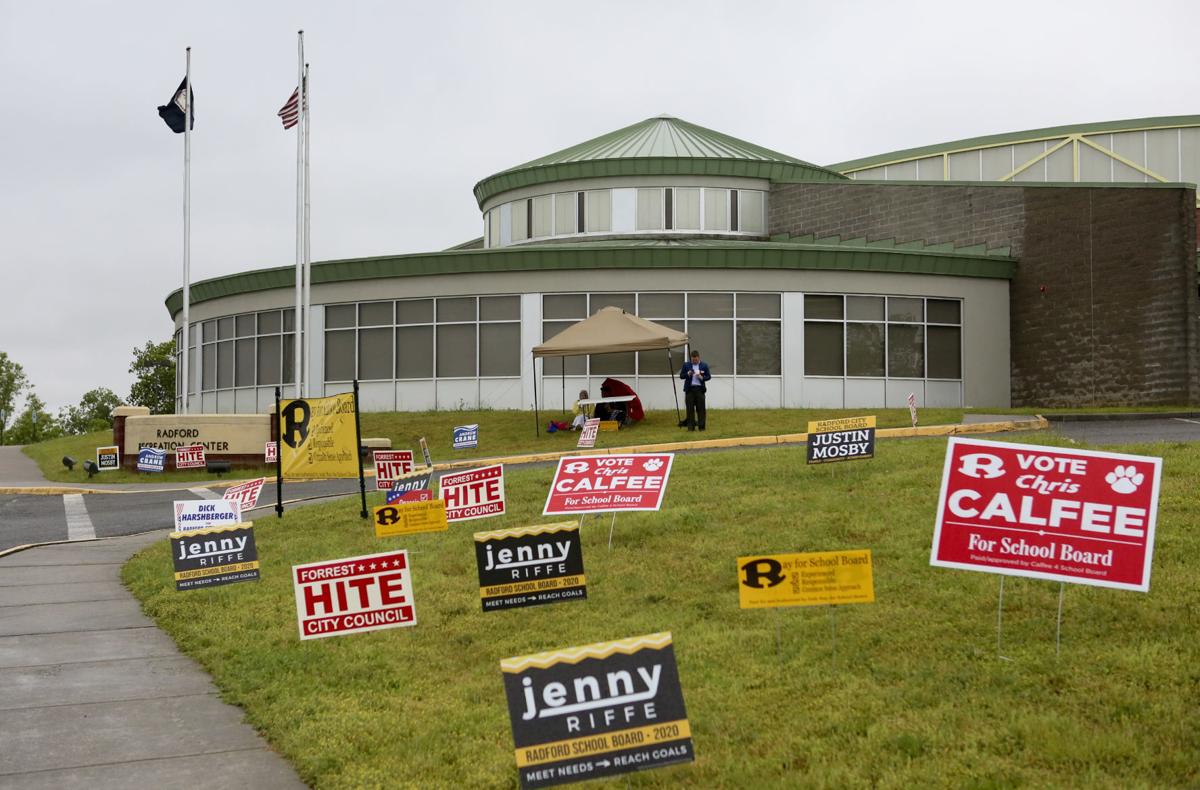 RICHMOND — The Virginia General Assembly gave final passage Monday to a bill to move any municipal elections still held in the spring to November.
Voting rights groups and residents in favor of the proposal said it would boost voter participation. But as the bill moved through the Democrat-controlled legislature, local elected officials expressed worry to lawmakers that national partisan politics would taint local races and voters would lose focus on local issues that affect them most.
The bill from Sen. Lionell Spruill, D-Chesapeake, narrowly passed the Senate last month after Lt. Gov. Justin Fairfax, a Democrat, broke a tie. The House of Delegates approved the bill on Monday on a vote of 55-44 and one abstention. The bill heads to Gov. Ralph Northam's desk.
"This is the people's bill," Spruill said.
Northam, a Democrat, has not taken a position on the bill.
"As always, the governor will review this legislation when it reaches his desk," Northam's spokeswoman, Alena Yarmosky, said Monday.
Most local elections are still held in May. In the Roanoke and New River valleys, several localities including Vinton, Radford, Salem and Franklin County hold municipal elections in May.
The Virginia Municipal League opposed the legislature changing charters for localities that still hold their elections in May.
Bristol Councilman Neal Osborne told a House panel that his main concern about moving the elections from May to November was that issues like guns and abortion — which localities have little to no control over — would influence races focusing on debt, schools and landfills.
"What's good for some places in Virginia is not good for all," said Vienna Mayor Linda Colbert.
Ultimately, Democrats said plenty of localities are holding local elections in November without school board and city council candidates fighting over partisan issues.
"I find the arguments against this bill to be so weak and to have so little faith in citizens to differentiate between different levels of government," said Del. Schuyler VanValkenburg, D-Henrico.
Gun control bill inches forward
Legislation to strip people of their right to possess firearms if they're convicted of misdemeanor assault and battery against a spouse or intimate partner barely made it out of a Democrat-controlled Senate committee.
The bill from Del. Kathleen Murphy, D-Fairfax, initially failed in the Senate Judiciary Committee on a 7-7 vote, with Sen. Joe Morrissey, D-Richmond, voting with Republicans and Sen. Louise Lucas, D-Portsmouth, abstaining. Then the panel vote again, and Lucas voted in favor of it, keeping the bill alive. It will face a tough vote on the Senate floor.
A similar version from Sen. Barbara Favola, D-Arlington, failed to pass the Senate on a vote of 16-22, with senators expressing concerns about how the bill didn't include a provision for people to get their gun rights restored.
Petersen tweaked Murphy's bill so that people could get gun rights restored three years after they were convicted.
Still, Morrissey and gun rights advocates had concerns about how Virginia's definition of assault and battery is very broad.
"Who are we capturing?" he said. "You can mention domestic violence. Here's who you're capturing: husband and wife get in an argument and wife pushes husband. Police will respond and arrest the woman for simple assault and she'll be barred from holding a firearm."
Lawmakers strike larceny law
The General Assembly gave final approval to a bill to repeal Virginia's "three-strike" law that can turn a third misdemeanor petit larceny conviction into a felony.
The proposal from Del. Ken Plum, D-Fairfax, would get rid of the provision requiring that a person convicted of a third or subsequent petit larceny offense be sentenced to up to five years as allowed under current state law.
In Virginia, regardless of whether the first two larceny convictions are misdemeanors, the third is always a felony.