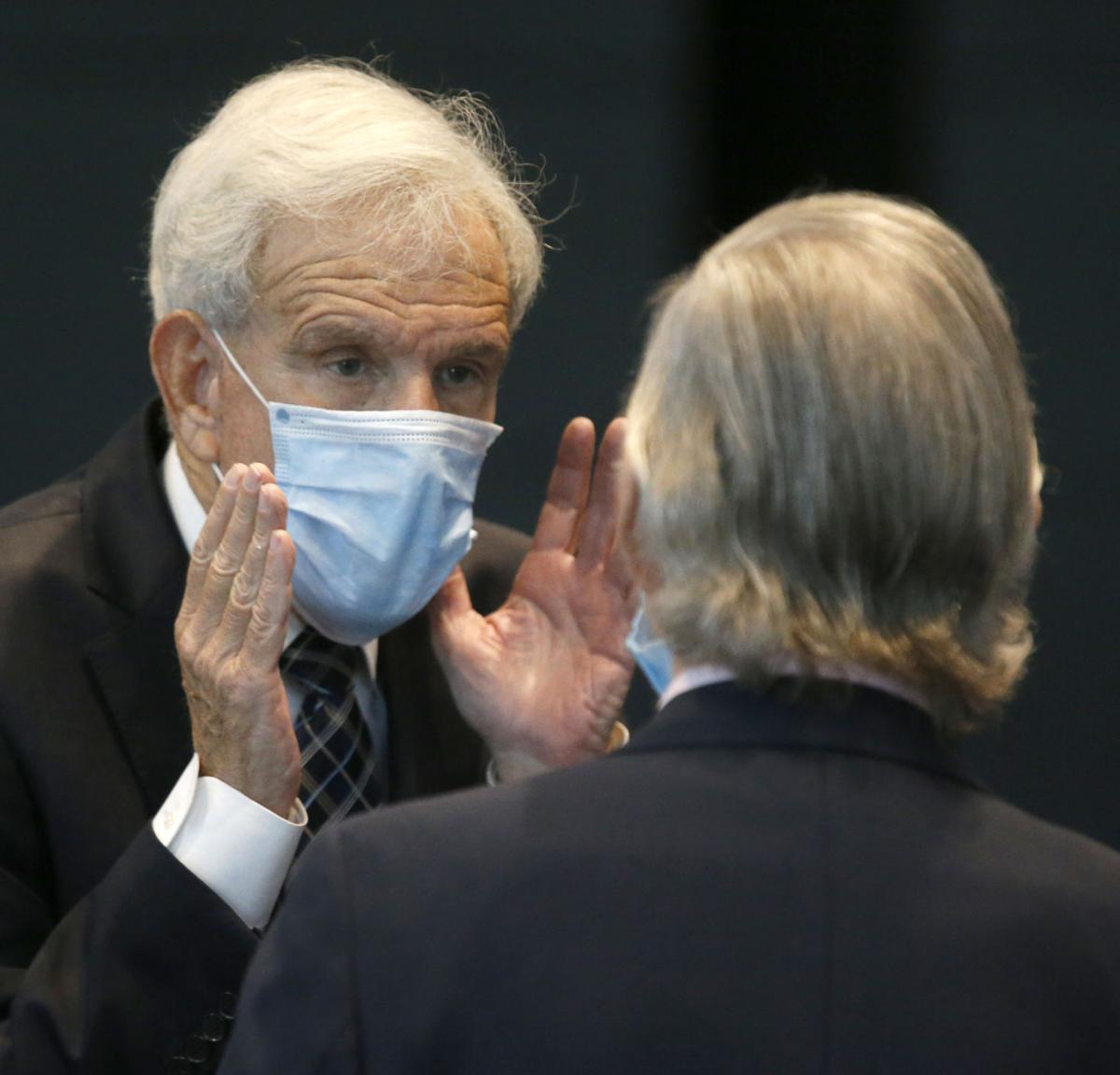 RICHMOND — The Virginia General Assembly on Thursday scrapped bills to grant immunity from coronavirus liability lawsuits to businesses as they reopen, rehire employees and serve customers.
The decision to discard the bills marked a win for labor groups that worried about eroding protections for workers and customers against contracting COVID-19.
"It's a great win for the workers in the state of Virginia," Doris Crouse-Mays, president of the Virginia AFL-CIO, said Thursday. "One of the things people should keep in mind is if the workplace is safe and workers are safe, that's going to make the public and community safe, and it gives consumers confidence about patronizing a specific place."
Senate Majority Leader Dick Saslaw and Del. Rip Sullivan, both Democrats from Fairfax, sponsored the bills. By the time the bills reached the floors of the House and Senate, Saslaw and Sullivan both halted them from moving any further. There were challenges throughout the process to get labor and business groups in agreement.
"Essential workers get up and do the unthinkable — risk their health and the health of their families — to ensure the rest of us can go about our daily lives," said David Broder, president of the Service Employees International Union Virginia 512. "This corporate immunity bill was nothing more than a backdoor attempt to weaken Virginia's Emergency Temporary Standard to protect front line workers."
In July, Virginia became the first state in the country to adopt emergency regulations requiring employers to enforce various safety standards, including social distancing, face coverings for employees and guidelines for testing workers for the coronavirus.
Business groups expressed concern about how strictly they would have to comply with the safety standards in order to receive the immunity or whether a good faith effort would be sufficient.
The House version tied the immunity more closely to compliance with the safety standards, which had more support from labor groups but less from businesses.
"The idea is to keep people safe, meaning healthy and confident in the spaces they're in, whether as a worker or a customer," Sullivan said.
Tommy Lukish, an attorney with the Virginia Automobile Dealers Association, said businesses are working to comply with standards, but the regulations don't address every situation.
"We have reservations for any measure that would effectively create a strict liability standard," he said.
The Senate bill had more flexibility for businesses, which backed that version. But Mark Dix with the Virginia Trial Lawyers Association said it gave businesses a "free pass."
"As it's worded, they don't have to comply with any guidelines or regulations to get the immunity," he said.
The bills would have protected businesses from being sued for civil damages over exposure to COVID-19. They wouldn't have shielded businesses that acted with "gross negligence or willful misconduct."
Sen. Jennifer McClellan, D-Richmond, questioned whether the Senate bill was strong enough in ensuring businesses comply with standards and how effectively a customer or employee who contracts COVID-19 could seek a remedy.
Sen. Chap Petersen, D-Fairfax City, was going to try to improve the bill before Saslaw decided to scrap it.
"Right now in order for us to have a functioning economy, we have to give people some certainty that they can open their business and not immediately get hit with lawsuits for an epidemic that's nearly impossible to trace," Petersen said.
Business and labor groups and lawmakers anticipate they'll continue to discuss the issue between now and the start of the regular legislative session in January.
Several other states have new state laws or executive orders protecting businesses from coronavirus lawsuits. A few other states are considering similar legislation.
There's a bill before Congress to temporarily grant protections to businesses nationwide. Rep. Ben Cline, R-Botetourt, said this week that civil immunity is a priority for Republicans in any future coronavirus package.