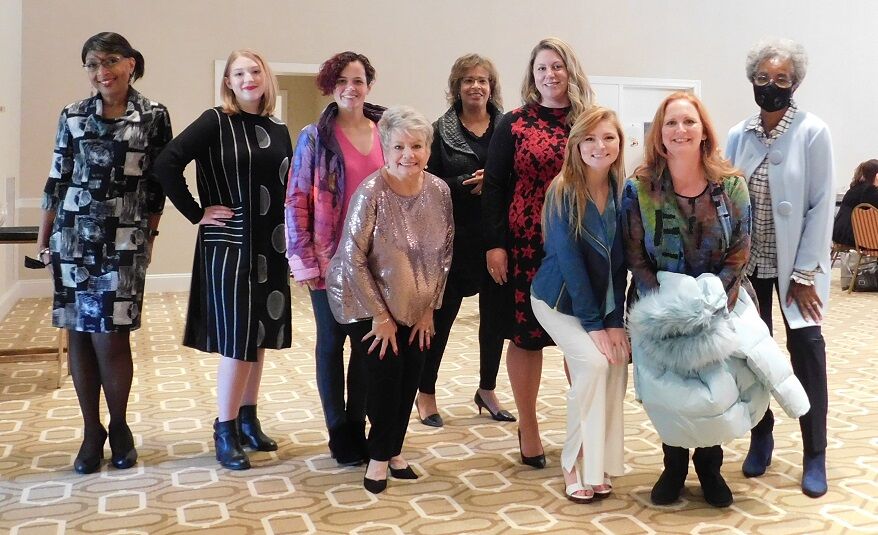 The nonprofit Giving Back Society has presented financial awards to the Local Office on Aging, Salem Area Ecumenical Ministries and Valley Interfaith Child Care Center.
The GBS presented $8,000 to each of the organizations. Since 2017, the society has awarded more than $75,000 to various organizations.
Each year, the society seeks organizations whose goals align with its mission to provide a wide variety of informational, social and supportive services for underserved and underprivileged children, youth and adults. Through fundraisers, it then financially assists the organizations.
Since 1972, the Local Office on Aging has provided a variety of community-based services to help seniors from the Roanoke Valley to the Alleghany Highlands. The LOA plans to use its award for emergency services, including the emergency food pantry and personal protective equipment such as masks, hand sanitizer and paper products for all its clients.
Salem Area Ecumenical Ministries was created in 1997 and consists of various lay people and pastors from Salem and western Roanoke County and local service agencies working together to serve people in need. Its award will support its feeding programs, which provide breakfast and lunch items for at-risk students in Salem and western Roanoke County schools. This includes weekend ACT Pack programs, the Summer Feed and Read program and the student-led food pantries at Andrew Lewis Middle School and Salem High School.
Established in 2004, Valley Interfaith Child Care Center offers care for the children, ages 6 weeks to 12 years, of income-eligible working families in the New River Valley. The VICCC plans to use the funds it receives to purchase a new fence and playground equipment.
Alzheimer's walk donation window still open
More than 325 area residents have participated in this year's Walk to End Alzheimer's – Roanoke, but the deadline for donations hasn't passed.
Due to the COVID-19 pandemic, participants walked as individuals and small groups on sidewalks, tracks and trails across the greater Roanoke region on Nov. 7, raising more than $61,073 to support the support and research programs of the Alzheimer's Association.
Walk participants did not raise money in person and are continuing to seek funds to reach the walk's $157,335 goal by Dec. 31.
"The Walk to End Alzheimer's – Roanoke has generated incredible support," Casey Halstead, event chair, wrote in an email. "COVID-19, however, continues to challenge Roanoke-area families impacted by Alzheimer's and other dementia. We are continuing fundraising efforts through the end of the year to support local care and support programs and to accelerate important research."
Since the pandemic hit in March, the Central and Western Virginia Chapter has been offering education and support programs online. In Virginia alone there are more than 150,000 people living with the disease and 467,000 caregivers.
"We are seeing steady demand for our online education programs and support groups," said Marie Kolendo, senior executive director of the Alzheimer's Association – Central and Western Virginia Chapter. "Alzheimer's can be a terribly isolating disease even under normal circumstances. Families tell us that being able to connect with us during the current pandemic has been a lifeline. We intend to continue to be there and support Roanoke-area families throughout the pandemic and beyond."
Roanoke-area residents who were unable to participate in this year's walk but still want to make a donation can do so by visiting alz.org/roanokewalk.
Roanoke Catholic students deliver donations to RAM House
Roanoke Catholic School's community service class recently delivered more than 1,000 pairs of socks and nearly 4,000 snacks and water bottles to RAM House-Roanoke Area Ministries.
As part of the class project, teachers agreed to dress from their high school decade if the class collected at least 3,110 snacks and waters for RAM House — 10 items for each of the 311 people identified as homeless in the Roanoke Valley. The class ended up collecting 3,395 items.
In collecting the items, the students and their families were supporting "students' efforts to live out our mission: blending learning with faith and faith with daily life," the school said.
Get local news delivered to your inbox!
Subscribe to our Daily Headlines newsletter.