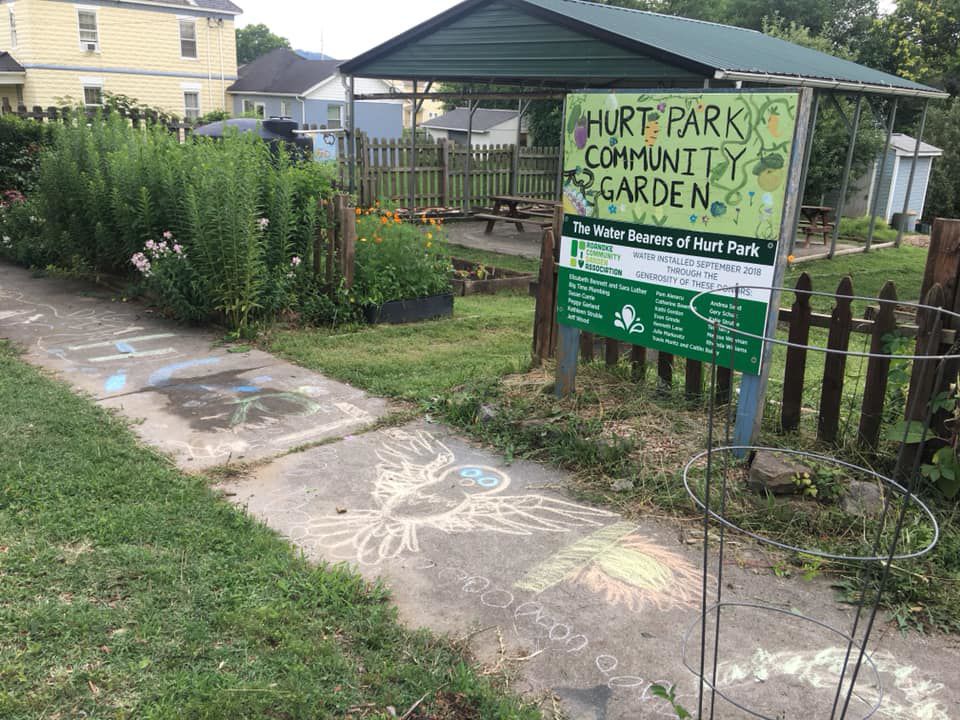 The leap year has given a jump to a Roanoke community garden program.
LEAP, Local Environmental Agriculture Project, may have come up $250 short of its campaign goal, but the program did learn that it has supporters throughout the area.
This is the first year LEAP is serving as steward of Roanoke's community gardens, and the local food organization launched a 10-day fundraising and awareness campaign that wrapped up on Feb. 29, Leap Day.
The goal was $10,000, and $9,750 was raised as of March 5. LEAP officials said they are thrilled with results.
"It is fantastic. It was a lofty goal that we set and it is amazing to get that close," Sam Lev, director of programs and operations, said of the drive.
LEAP, a decade-old nonprofit that began with the launch of the Grandin Village and West End farmers markets, has taken over four community gardens since the Roanoke Community Garden Association disbanded. The fundraiser was "put on to help absorb some of the costs of keeping the gardens open for 2020 and beyond," Lev said.
"In 2019, the Roanoke Community Garden Association Board and Director(s) poured sweat and energy into crafting a financially sustainable way forward for the organization. While it is hard to close RCGA's doors, we are so happy that our mission and the community gardens will continue through LEAP's work, moving forward," Jeremy Butterfield, the community garden group's board chairman, said in a news release. He's now serving on the LEAP board.
LEAP will develop about 100 garden plots for residents to rent for $30 at the following locations:
Mountain View Community Garden, 740 13th St. S.W.
Campbell Avenue Community Garden, 824 Campbell Ave. S.W.
Hurt Park Community Garden, 1781 Salem Ave. S.W.
Morningside Community Garden, 917 Morgan Ave. S.E.
Gardener signup runs through mid-April.
LEAP supports a portfolio of programs that provide food access and business support services. It doubles the value of local food for SNAP and Medicaid recipients and offers weekly subscription boxes of locally grown fruits and vegetables. Its Mobile Market buys food from local farmers and takes it to underserved communities each week from May through October. LEAP also supports farmers and food-based businesses via market development and the LEAP Kitchen, a shared commercial kitchen and food business incubator.
Bojangles' sells shamrocks for MDA services, research
The Muscular Dystrophy Association and Bojangles' Restaurants Inc. have launched their annual "Shamrocks Against Dystrophy" fundraising campaign.
Through March 22, Bojangles' customers can support MDA by purchasing a shamrock at participating locations for $1 or $5. The funds raised go to research and services for kids and adults living with muscular dystrophy, ALS and related neuromuscular diseases. The money also supports MDA summer camps and MDA Clinical Care Centers such as those at Carilion Clinic, the University of Virginia and Virginia Commonwealth University.
"We are extremely grateful to Bojangles' for their continued support of local MDA families," said Diane Boardman, MDA development director. "We are seeing accelerated research breakthroughs for our MDA families due to the incredible dedication from Bojangles' and their commitment to transforming the lives of people living with neuromuscular diseases."
"The Bojangles' team has an unrelenting passion for the MDA's life-changing work, and we are thankful that our customers share our enthusiasm," said Ken Reynolds, corporate community director for Bojangles'. "We look forward to another successful fundraiser to ensure hundreds of children across the Southeast enjoy the week of a lifetime at MDA Summer Camp."
In 2019, Bojangles' helped raise more than $603,000, and throughout MDA's 22-year partnership with the fast-food chain, the company's employees, customers and various donors have contributed more than $7 million.