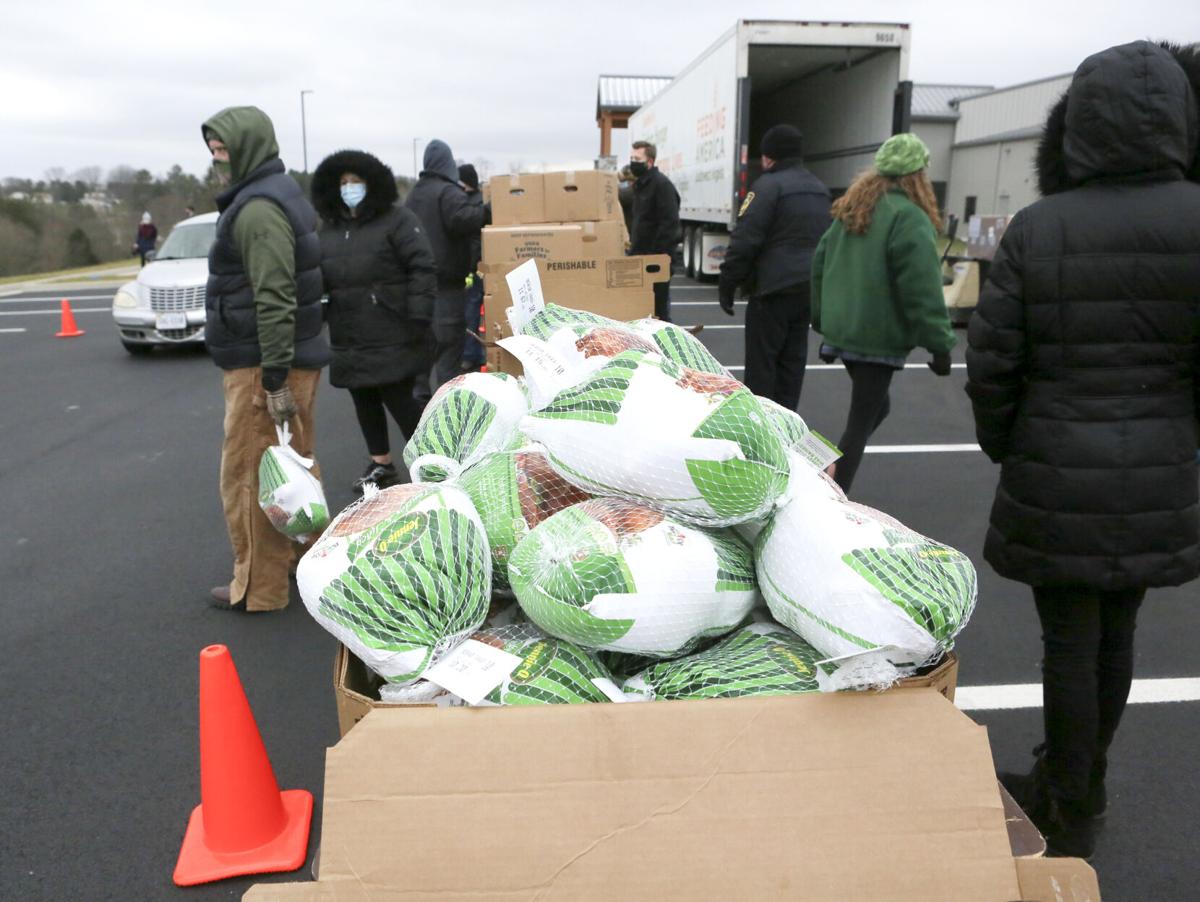 Participants in Total Action of Progress' Project Discovery program will get new helmets Saturday during an outdoor "Bring your Wheels" event from 11 a.m. to 2 p.m.
Brain Injury Services of Southwest Virginia will hand out helmets after a demonstration to teach the students about helmet safety.
The event will be held at the Washington Park track off Burrell Street.
Students are encouraged to bring their choice of wheels, including bikes, skates, skateboards and scooters, as well as safety equipment.
Feeding Southwest Va. celebrates 40 years
The Wells Fargo tower in downtown Roanoke will be lit in orange and green through Monday to celebrate the 40th anniversary of Feeding Southwest Virginia.
The special lighting in the nonprofit's colors came at the request of the television show BUZZ, which airs on Blue Ridge PBS. BUZZ features nonprofit organizations receiving free marketing expertise so that they can attract donors, volunteers and clients, according to a news release announcing the lighting.
To help commemorate Feeding Southwest Virginia's 40th year, Access Advertising, joined by BOSS Motion Pictures and Boyd Pearman Photography, is donating a comprehensive campaign of videos, social media, newsletters and events.
"For 40 years, and especially this past year with COVID-19, Feeding Southwest Virginia has been on the frontlines of our region's efforts fighting hunger, providing food for 100,000 people a month through 360 partner agencies in 26 counties," said BUZZ creator Michael Hemphill. "We are excited to kick off our 2021 season by featuring such an incredible organization."
Poe & Cronk Real Estate Group, the tower's leasing and management firm, honored the lighting request, which will be included in the BUZZ episode that airs April 7.
Restoration Housing launches new project
Restoration Housing is kicking off the historic rehabilitation of it fifth home in Roanoke, a circa-1899 house in the recently designated historic district of Belmont in southeast Roanoke.
Before Restoration acquired the house, the property at 820 Dale Ave. S.E. had been vacant for several years, and a hole in the roof left it in a heavily deteriorated state with rotten floor systems on both the first and second stories in the rear of the house, according to a news release.
Restoration Housing will hold a small, socially distanced ribbon-cutting and kick-off celebration at 10 a.m. Wednesday to celebrate the commencement of the rehabilitation, which is being funded with a Community Development Block Grant. It also received funding from Virginia Housing to assist in preliminary stabilization work.
The grants will allow the organization to finish the project with minimal debt, ensuring that the rent will remain low. Other construction sources were obtained through local foundations as well as the use of historic tax credits.
The mission of Restoration Housing is to develop affordable rental properties to benefit limited-income families and individuals through the rehabilitation and preservation of historic architectural resources.