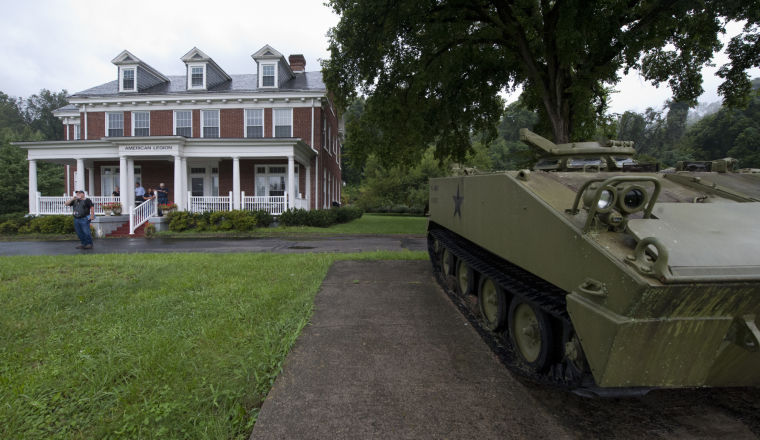 The Roanoke Women's Foundation celebrated its 16th year of philanthropic giving Thursday by announcing the recipients of its 2020 grants.
These grants boost the foundation's contributions to area organizations over the $4 million mark in funding since its inception.
A total of $360,000 was awarded during a YouTube presentation to seven nonprofit organizations serving Roanoke, Salem, Vinton and the counties of Roanoke, Botetourt, Craig, Floyd and Franklin.
"Perhaps in no other year in the Roanoke Women's Foundation's history have its members stretched to do as much as we could for as many people as we could," President Nancy Dixon said in an announcement.
"The COVID-19 pandemic amplified the critical needs our communities face. We are gratified to fund these worthwhile organizations in a year like none other," she added.
The mission of the philanthropic organization is to connect the power of women and their pooled financial resources to enhance the quality of life. It supports nonprofit arts and culture, education, the environment, and health and human services through a competitive grants process.
This year's recipients are:
Bradley Free Clinic: $100,000 to complete a new behavioral health wing, helping meet the sharp uptick in demand during the pandemic.
Western Virginia Workforce Development Board: $55,000 for the Envision Center-Roanoke to train low-income workers, particularly those hit hardest by the pandemic, and to connect them with employers.
ARCH Roanoke: $52,000 for the Trust House Renewal Project to renovate bedrooms, upgrade the kitchen, replace furniture and add health and safety measures for area homeless people.
Children's Trust: $50,000 for Court Appointed Special Advocates to hire a part-time staff person to manage a caseload and supervise volunteers due to increased need in Botetourt and Craig counties.
Science Museum of Western Virginia: $41,000 for The Eye: The Planetarium of Tomorrow, an educational, 3D, fully immersive digital experience program.
Habitat for Humanity in the Roanoke Valley: $32,000 for the Habitat ReStore to repair and replace floors, ceiling and outdated heating, air conditioning and ventilation systems.
Virginia Hunters Who Care: $30,000 for its Venison for the Hungry project to increase its processing capacity to provide 96,000 additional servings to food agencies.
American Legion announces fundraising run
American Legion Post 3 in Salem is celebrating Veterans Day and the 100th anniversary of its national organization and recognizing "Those Who Gave All" with a combined 5K run for adults and a 1K for children on Nov. 14.
The day will include music, food, vendors and an auction at Salem Memorial Ballpark and the Salem Civic Center parking lot, beginning with a 10 a.m. breakfast for runners. The race starts at 11 a.m.
The race, the first fundraiser of its kind for Post 3, will raise money for veterans' and youth programs in the Roanoke Valley. It came about after COVID-19 curtailed other fundraisers, such as poppy sales and the rental of post facilities on Apperson Drive.
Sponsors, including the Salem Red Sox, Humana, Wells Fargo, Walmart and Verizon, have donated time, materials and dollars, 2nd Vice Commander Doris Hansel said in an announcement. The event will take place rain or sunshine, she said.
For more information, call post Commander Dick Small at 556-4306.