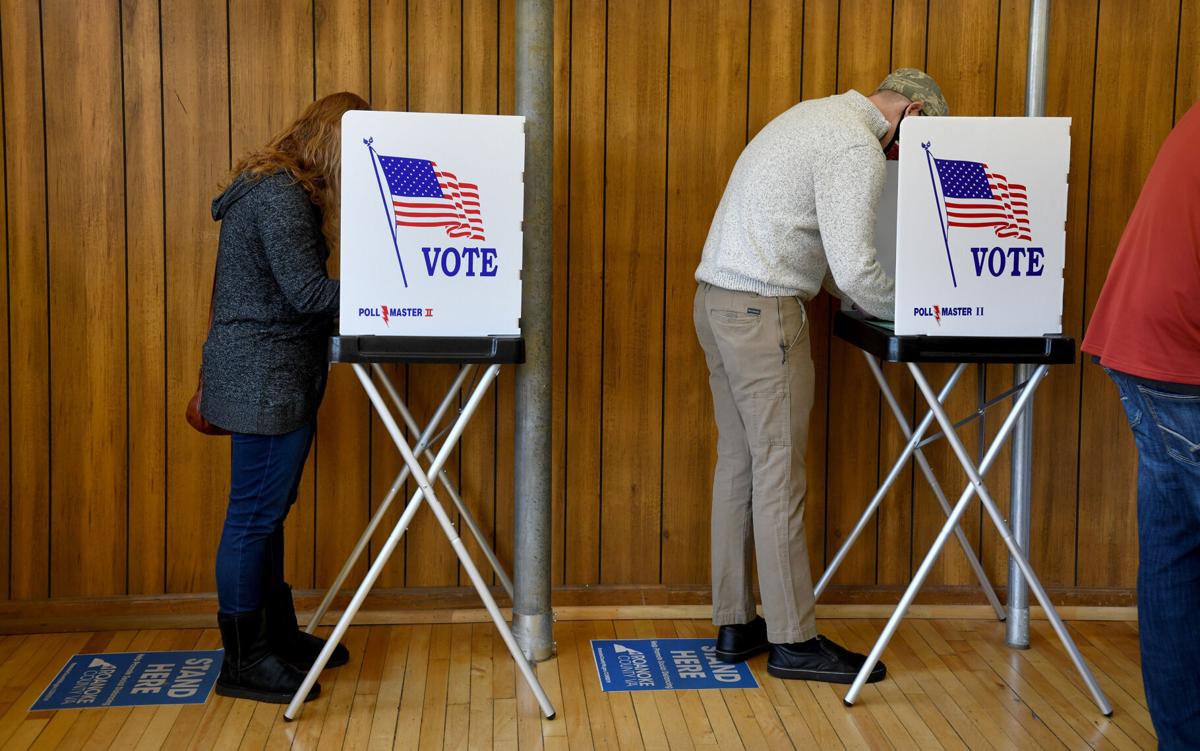 Welcome to election season 2021, peeps! Because we live in Virginia, we have elections every godforsaken year. The politicians never give us a breather.
If you suspect that system was designed to render the populace weary of voting — so that election outcomes could be more neatly preordained — you may be onto something. The other thing they seem to do annually, at least in recent years, is fiddle with election laws.
One of the best examples is voter identification. In 2012's presidential election I used my water bill as substantiation of my voter identity, and that was a breeze. But by 2014, the General Assembly had outlawed that form of voter identification.
In 2020, state lawmakers went back to the old rules and made most bank statements and utility bills kosher once again for voter ID purposes. The same holds true for "any other current government document containing the name and address of the voter." Photo ID is accepted but not required.
Lawmakers also restored this little nugget to the state code, which had stricken from the books previously: No ID whatsoever is necessary if a registered voter signs an affirmation of his or her identity. (Lying on such an affirmation constitutes a felony.)
Anyway, that was last year. This year, there are even more new changes. Let's consider a few of them.
In 2020 and prior Virginia elections, voters could generally take firearms into most polling places. That's now outlawed, under an act sponsored by Del. Mark Levine, D-Alexandria.
Knowingly possessing any firearm at the polls, whether concealed or not, is now a Class 1 misdemeanor. The law also bans guns within 40 feet of a polling place's door, but exempts police and security guards. The maximum penalty is a year in jail or a $2,500 fine.
The ban applies within an hour of a polling place's opening or closing, and during counting or recounts. And it's also in force during early voting — which begins Friday — according to an opinion issued earlier this month by Virginia Attorney General Mark Herring.
Does that infringe on Second Amendment rights? Arguably, sure. Does that necessarily make it unconstitutional? No, not at all. In fact, U.S. Supreme Court precedent specifically offers support for state gun bans in government buildings. (See Justice Antonin Scalia's majority opinion in District of Columbia v. Heller.)
Gun-owning voters who are uncomfortable entering a "gun-free zone" to cast their ballots are free to vote via absentee ballot. A few new laws make that easier than ever.
In past years, absentee voters had to fill out an absentee ballot application each year if they wanted to vote by mail. A new law allows them to fill out a single application, once, to receive ongoing absentee ballots in future elections.
"That's the biggest change — to get ballots sent to you forever," said Roanoke Registrar Andrew Cochran.
But that was hardly the only election law change with respect to absentee voting. Another is that absentee ballots cast during a declared health state of emergency no longer require a witness signature. Lack of that used to constitute a "material omission," which would invalidate a ballot.
"A witness signature will still be required if there is not a declared state of emergency related to ... a public health threat," the Virginia Department of Elections said in a release announcing the changes.
If you're unsure whether a state of health emergency exists right now, join the club. (For that reason, I'd get a witness signature anyway.)
Another new law expands curbside voting during a declared health emergency. Previously, only voters 65 and older or those with physical disabilities were eligible to vote curbside. Now everyone's eligible, provided there is a declared health emergency.
Yet another law also requires election authorities to send absentee ballot return envelopes marked with prepaid postage.
If you recall recent years, many Virginia localities used to hold contests for city councils, town councils and school boards each May.
But as of July 1, local elections in the spring are no longer legal. Henceforth, all local elections are in November along with statewide and national elections — at least until a future General Assembly repeals that law and changes it back.
In general, that's a good thing because spring elections tend to be ultra low-turnout affairs in which only a fraction of eligible voters participate. How can anyone in a democracy argue straight faced against bigger turnouts?
Last year for the first time, Virginia created early in-person voting on weekdays and Saturdays during the 45 days preceding an election. This year the General Assembly expanded that to allow for early voting on Sundays, too.
However, Sunday voting isn't mandatory.
It's up to local electoral boards — there's one for each city and county in Virginia. And as of Monday, no locality in Western Virginia that I'm aware of had chosen the Sunday voting option, including Roanoke's and Roanoke County's.
There's still time, however, for them to make that decision so keep your eyes peeled.