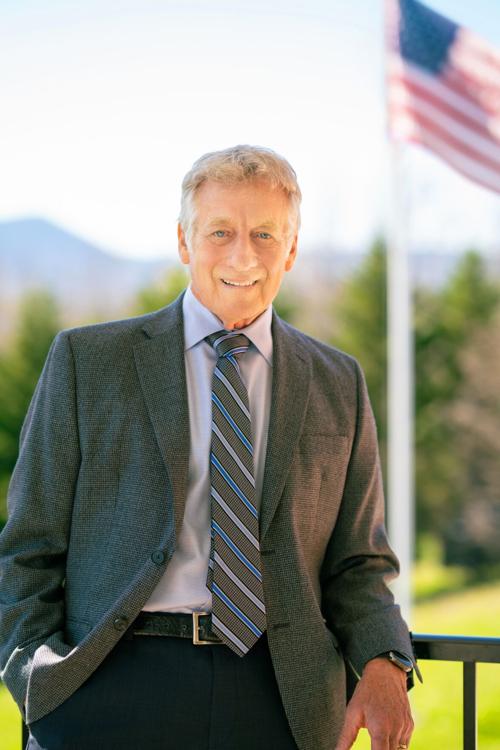 Botetourt County Republicans voting in Saturday's firehouse primary stuck with the incumbents in two contested races for the board of supervisors, even though one of those incumbents is still a newcomer to politics.
In the vote for Amsterdam District supervisor, held Saturday afternoon at Lord Botetourt High School, incumbent Steve Clinton decisively defeated challenger Jim Ludington.
Clinton, who has served 18 years total on the board, described the race as the most competitive intraparty challenge he's ever faced, and one that highlighted differing ideologies within the Republican Party. He felt validated that when it comes to local government, "what people really care about are schools and transportation and a flourishing economy."
In the second vote, Saturday morning at Buchanan Elementary School, recently appointed Buchanan District supervisor Amy Stinnett White cruised to victory over her opponent, Will Smith.
"I am humbled by the support," White said. "I am humbled by the win today and it only makes me want to work harder for the community."
It's possible this primary settles the question of who will hold the Amsterdam and Buchanan district seats on the board after the November elections, as at present there are no Democrat contenders for either seat.
Botetourt County Republican Committee Chair Chad Simmons shared Saturday's vote tallies. Clinton took 58% of the Republican vote in his district with 228 to 166 for Ludington.
Ludington considered his result "a good showing," especially given it was his first time running for office. Before he moved to Botetourt, the Covington native lived in California for 40 years.
During the campaign, Ludington criticized supervisors for what he considered inadequate communication with residents, but he clearly bore Clinton no ill will Saturday night. "I think he's a good guy."
Clinton called his victory "a confirmation of the connection between my values and the citizens of Amsterdam."
White won even bigger, with 76% of the 452 votes cast, receiving 344 to Smith's 108.
The Republican Party in Botetourt hasn't held a firehouse primary in many years. Simmons said party officials knew the Amsterdam turnout would be heavy but were pleasantly surprised that the Buchanan turnout was higher than expected.
The science, technology, engineering and mathematics (STEM) dean at Virginia Western Community College, White was appointed to the board in December after then-Supervisor Ray Sloan resigned to return to volunteer firefighting. Though she has served on many community boards, this is her first election run.
"I'm thrilled that 452 people care enough about the community that we live in to come out on a beautiful Saturday morning and engage in the democratic process," White said. "To me, that's the real victory."
Smith, a colorful character with a history that includes a felony pandering conviction in his 20s and an unsuccessful challenge to then-Del. Lacey Putney in 2009, has not responded to repeated requests for interviews.
White said that after the results were read, she and Smith agreed "that it had been a positive, clean, highly engaging campaign."