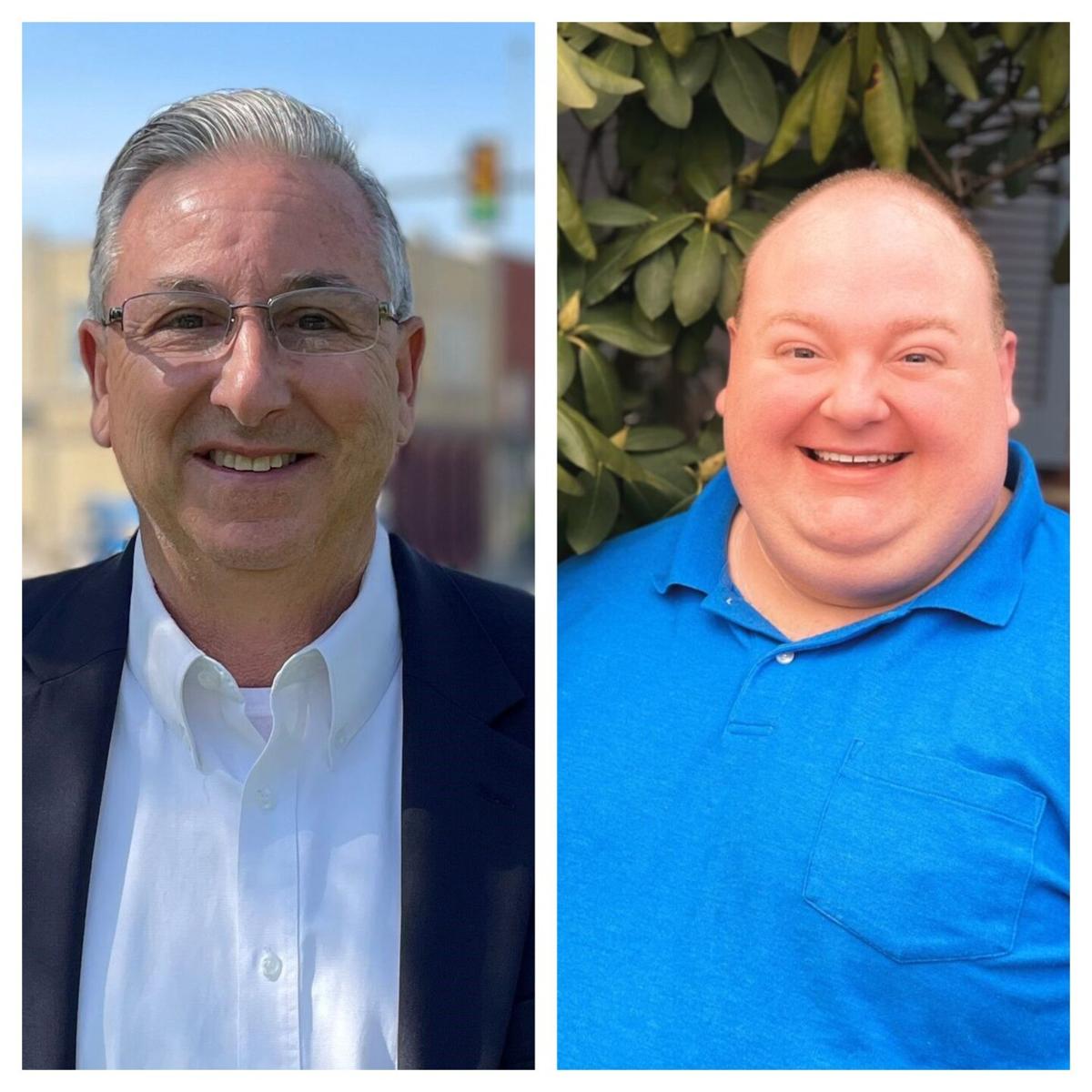 The field of Christiansburg Town Council candidates has widened in recent days, as two new hopefuls announced runs.
Town Planning Commission Chairman Hil Johnson, 63, and hospice worker Anthony Woodyard, 29, have said they will join the race. Montgomery Museum director Casey Jenkins, 29; state government worker Tanya Hockett, 36; and business owners Mike Scarry, 41, and Tim Wilson, 58, have previously announced campaigns.
Hockett is the only candidate so far to have filed paperwork with the Montgomery County Voter Registrar's office as of last week. Her ballot application has been approved, said Connie Viar, director of elections.
Johnson said he became interested in town politics in 2014, when he was one of three men considered for appointment to serve out Mike Barber's council term after Barber became mayor. The council ultimately appointed Sam Bishop, who later was elected and today serves as vice mayor.
Johnson was appointed to planning commission and today serves as chairman. He also serves as vice chairman of the New River Valley Regional Commission.
Johnson said this experience, coupled with a background in finance and accounting make him a good choice for council.
"With the growth that we're seeing in Christiansburg, I think it's important to have the experienced people … giving the guidance and having an open ear to the public," he said.
Johnson said he advocates for sound economic development, which he defines as "making sure that we are building the right housing projects at the right time in the right areas."
He supports infrastructure development, the construction of the Truman Wilson Park off Peppers Ferry Road — a longstanding project on the town's wish list that has been criticized by Councilwoman Johanna Hicks — and a passenger rail stop in Christiansburg.
Johnson said he opposes raising either residential or business taxes and instead wants to increase revenues with the growth of new businesses and more housing.
Hospice worker Anthony Woodyard is known as the founder of the "Christiansburg, VA Sign War" Facebook page, where town residents share photos of the ongoing goodwill marquee battle that has spread across town and neighboring communities.
He said he created the page to garner more exposure for small businesses that have struggled over the past year because of the coronavirus pandemic.
Woodyard said he moved to Christiansburg six years ago after graduating from college in West Virginia and is currently working on a degree in counseling. As a person under 30 who rents housing and carries student loan debt, Woodyard said that if elected he would work on affordable housing and getting more people involved in government.
"I think that … especially people that are around my age think of being involved in government as something elitist and as something that is not for them … and that's not the case," he said. "Government is for everyone and especially local government because … that's your parks, your aquatic center, your flooding issues downtown, your local businesses that you support, and I think that people need to feel welcome to be involved."
Woodyard said he's interested in helping the residents of College Street, who have struggled for decades with flooding and property damage. The council is currently considering what can be done and how to pay for it. Woodyard also said that he is concerned that council may be pushing ahead with the Truman Wilson Park at an inopportune time.
"I think it's a lot of money, and you know when we're talking about flooding on College Street, and other needs that our budget has, I think that maybe now is not the time," Woodyard said. "I'm not saying no to a $20 million park, but I'm definitely not saying yes to it — especially at this time when we have other needs that could be perceived as more prevalent."
The November contest will significantly change town council's makeup. Three incumbents whose seats will be on the ballot Nov. 2 aren't seeking reelection.
Longtime councilmen Steve Huppert and Brad Stipes have said they will step down this year at the end of their terms, and Councilwoman Merissa Sachs said she will not run for a second term.
Mayor Mike Barber has said he does plan to seek re-election this year.
This year's election also comes amid a rocky period for the council.
The elected body has over the past year engaged in several ethics related discussions triggered by newcomer Johana Hicks, an outspoken councilwoman who was elected in 2019 after running a campaign that promised to challenge convention. Clashes between Hicks and other council members have not been uncommon, with the councilwoman characterizing the exchanges as nothing more than baseless retaliation against her due to her politics.
Johnson said he has a good working relationship with Hicks, who also serves on the planning commission. He has no concerns about serving on council with her.
Woodyard said Hicks is the only council member who has so far reached out to him to show support.
"I appreciate that she takes the time to ask those difficult questions and making sure that she has all the information that she needs to feel satisfied before casting a vote," he said. "And I would do the same."