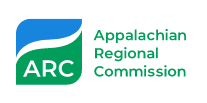 Gov. Ralph Northam announced last week that he is recommending 13 projects for funding by the Appalachian Regional Commission, totaling $4.1 million in grants, two in the New River Valley.
The following local projects were recommended for funding:
Calfee Training School Adaptive Reuse — Town of Pulaski
This project will repurpose an historic African American school into a childcare center, commercial kitchen, digital learning lab, and museum highlighting local Appalachian African American leaders and history. In addition, the project will provide an event space for community use, cultural and educational programming, and small business incubation and meeting spaces. The project will retain 64 full-time jobs and create 17 full-time jobs through the construction of the facility.
Montgomery Museum of Art and History — Montgomery County
This project will expand the Montgomery Museum of Art and History to provide more exhibit, event and research space as well as create new digital and technological infrastructure and improve care of the collections. The expansion will enhance community engagement, accessibility, diversity, and sustainability of museum programming, supporting the community and economic development efforts of Southwest Virginia.
"The ARC is a key funding tool for addressing the unique challenges facing our Appalachian region," said Northam in a news release. "Investing in Appalachia is more important now than ever before as we work to address the impacts of the COVID-19 pandemic and ensure that no area of the Commonwealth is left behind in our recovery. These 13 projects align with our ongoing efforts to improve the health and wellbeing of all those in our Appalachian communities by creating new economic opportunities, building critical infrastructure, preparing a skilled workforce and supporting community development."
Established in 1965, the ARC is a federal agency focused on economic development throughout the Appalachian region. The Department of Housing and Community Development works with localities and stakeholders in the region to develop strategic projects, which are evaluated by DHCD and the Governor to be recommended to the federal commission for approval.
Virginia's Appalachian region encompasses 25 counties and eight independent cities. ARC will finalize approval of these project awards later this year, according to the governor's announcement.