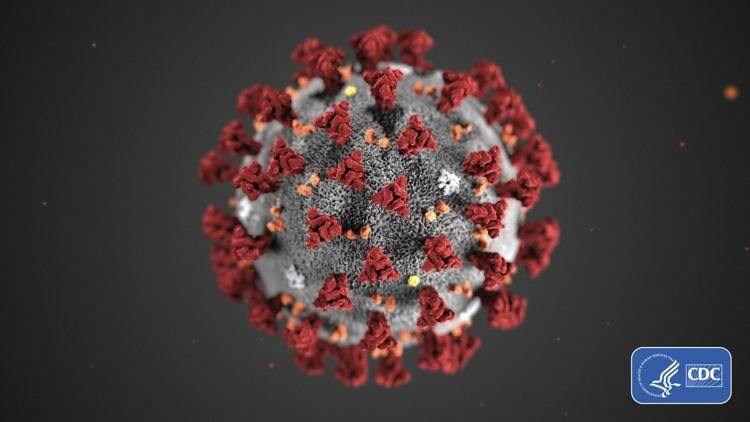 Christmas appears to be coming early this year for at least some local governments in the region, as they and others across Virginia and around the nation wait to spend the latest multimillion-dollar, per-locality round of American Rescue Plan Act money.
Last year's infusion of federal pandemic fiscal help was used by governments to help shore up their situation as the pandemic shut down businesses and other regular economic engines. This year's round of money is coming as governments are seeing improved numbers as communities are getting back to normal.
Some government officials in the region said the federal infusion could put at least some localities in a better situation than they might have been even without the pandemic.
Bestowed to governments of the Roanoke and New River valleys is at least $181 million out of the $1.9 trillion set to go out nationwide as part of the initiative to help during the pandemic. This second wave of federal recovery money follows the $2.2 trillion Coronavirus Aid, Relief and Economic Security Act of 2020.
Like many of the 167 million United States citizens who earlier this spring claimed their $1,400 individual payouts from ARPA, governments in the Roanoke and New River valleys are eager to spend their cuts — doled out based on total populations — received either directly from Uncle Sam, or from the state's share of ARPA-bucks.
'A transformational investment'The soon-to-arrive funding will allow Vinton to accelerate its long-range plans, said Assistant Town Manager Cody Sexton during a council meeting Tuesday.
"We're just waiting for the money to hit our bank accounts at this point," Sexton said. "The first tranche of about $4.2 million should be coming any day now."
"It's going to be a transformational investment in the town of Vinton," Sexton said. "A level of investment we wouldn't be able to do for probably the next decade or beyond, without this money coming in."
Likewise, by this time next year, Salem anticipates receiving ARPA funds combining for more than $31 million, and that is substantial, said city Finance Director Rosie Jordan.
"Huge impact," Jordan said during a phone call. "It allows us to purchase things or do work that we didn't originally have budgeted. For this amount of money, it will be distributed to quite a few areas."
Across the Roanoke and New River valleys, ARPA allocations to governments widely differ, but are generally proportionate to population. Cities, as an exception, are set to receive more favorable sums.
Salem, population 25,500, is getting roughly as much from ARPA alone as the combined counties of Franklin, counting $10.9 million for 56,000 citizens, and Montgomery, with $19.1 million for 98,500 residents.
Roanoke County is looking at almost $18.3 million from ARPA, while the city of Roanoke will get $64.5 million, officials said, despite the city having only about 5,000 more people than the county, according to 2019 U.S. Census estimates.
Officials for some smaller locales, like Fincastle for example, said they are still trying to figure out how much their government is due.
Like money granted from the CARES Act, there are restrictions — and ongoing clarifications issued weekly, officials said — on how ARPA cash can be spent. Permissible purchases include direct services for citizens and government employees, and expenses on community infrastructure, said Sexton of Vinton.
"Unlike CARES Act money that came last year, we have a much longer window of opportunity to spend this money." Sexton said, specifying the end of 2024. "We're not really in a hurry at this point, but we are actively seeking out our options."
Others, including Jordan of Salem, agreed that because guidance from the feds continues to change, it is wisest to sit and wait. Not to mention, Virginia received ARPA funds that might be further distributed to local governments.
"Because of the timeframe we've been given, we're going to be very meticulous," Jordan said. "We're not going to have that shotgun approach."
Once localities are a bit further removed from the coronavirus outbreak and its ensuing economic downturn, these federal funds could help land some local governments financially ahead compared to where they were prior to the pandemic, Jordan agreed.
"We are just barely starting to scratch the surface on putting together a list of possibilities," Jordan said. "What makes the most sense?"
As governments begin their new fiscal years on July 1, elected council members and boards of supervisors across the commonwealth will start answering that question.
Staff writers Yann Ranaivo, Mike Allen, Jeff Sturgeon and Tad Dickens contributed to this report.