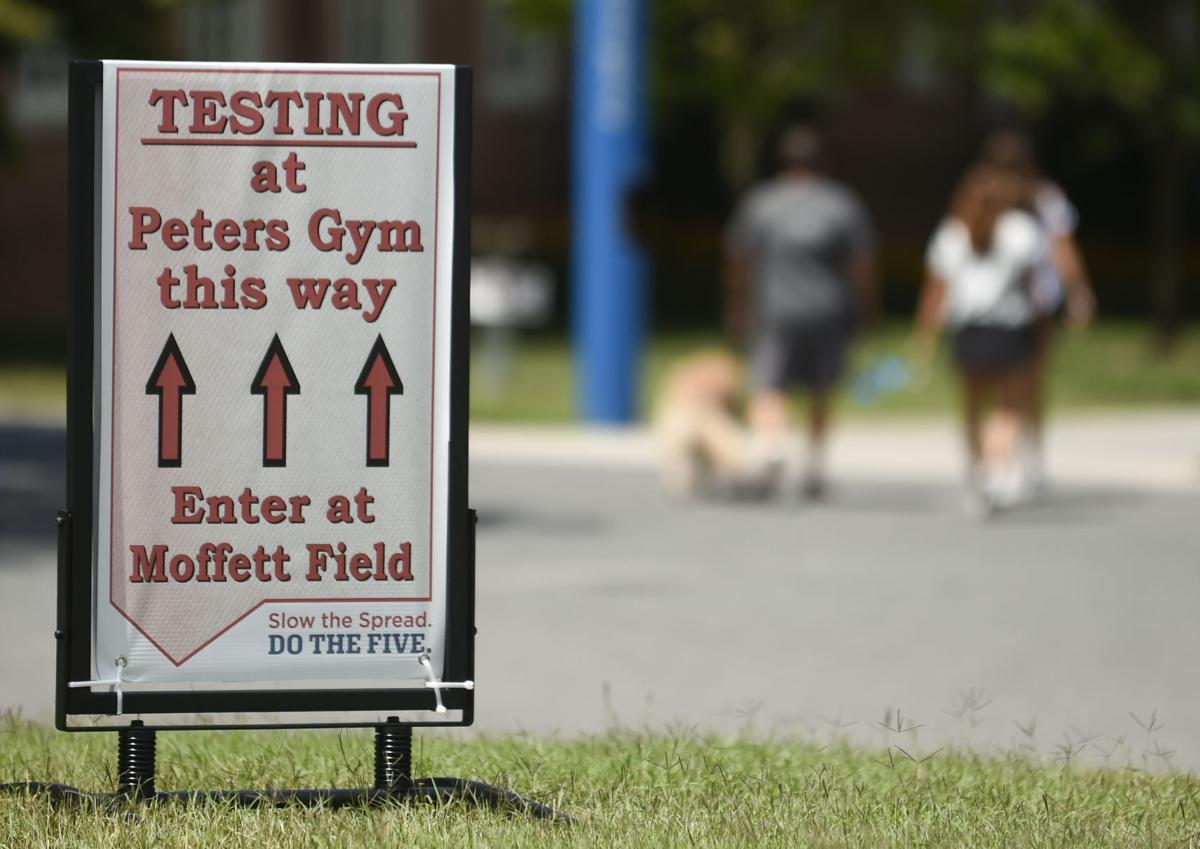 Radford City Council on Tuesday banned gatherings of more than 50 people through August in anticipation of a spike of COVID-19 cases as Radford University students return to campus.
The emergency ordinance that council members adopted at a special meeting comes as thousands of students are moving into the city, which has seen COVID-19 cases increase from 11 to 34 in the last 30 days.
"I know this weekend, we've already had problems with gatherings," Councilwoman Jessie Foster said. "Especially with students moving in … this is imperative."
The temporary measure adopted late Tuesday was watered down from a more aggressive ordinance that would have allowed police to penalize restaurants and other businesses for hosting large groups of people.
Another provision would have imposed a 10 p.m. curfew on alcohol sales, a mandate that Gov. Ralph Northam has imposed on Hampton Roads businesses amid a spike in COVID-19 cases there.
The council also tabled an ordinance that would have required people to wear face masks in public. Council members are expected to bring the issue up again on Monday.
Under Virginia's Phase Three reopening guidelines, gatherings are limited to 250 people.
Radford's limitations on gatherings won't apply to religious ceremonies, weddings, funerals, day cares, sporting events or large-scale employers.
Mayor David Horton characterized the ban as another tool law enforcement can use to break up a party if noise or alcohol violations aren't involved.
People who host a gathering of more than 50 people could face a civil fine of $300, and $150 for attendees, if they ignore officers' warnings.
Michael Bedsaul, the city's attorney, told the council he had spoken with the city's police chief, and that the chief saw no reason why law enforcement couldn't impose civil penalties.
"He did express concern about the police department having the resources to enforce it, which is a different issue," Bedsaul said of the ordinance, though it had originally encompassed restaurants, bars and other businesses.
Councilman Forrest Hite led the charge against including the provision on businesses, saying that he would not vote for an ordinance that would include that.
"It's very difficult for me to add additional strain to our businesses," Hite said, expressing discomfort at involving law enforcement with certain types of violations that are handled by the health department. "Many of our local restaurants are in survival mode."
Council members agreed that instead they would work with local businesses to educate them on guidelines, and to resolve any issues within 48 hours.
While the size limits apply to a variety of gatherings, the ordinance specifically cites the anticipated increase in population from RU students. And council members expressed concern that college parties could hasten the spread of COVID-19.
"There will be more gatherings on our college campus and our college housing," Foster said. "If you doubt me, ride out with our officers and see where most of their time is spent."
The ordinance will go into effect midnight Thursday through Aug. 31.
Staff writer Sam Wall contributed information to this report.
Concerned about COVID-19?
Sign up now to get the most recent coronavirus headlines and other important local and national news sent to your email inbox daily.