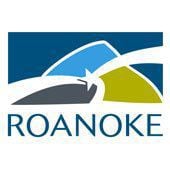 Roanoke leaders on Monday endorsed nine proposed multimillion-dollar projects designed to improve life in the city for communities of color, the poor and other populations most hurt by the pandemic.
The money will come from the American Rescue Plan Act of 2021, a federal pandemic-recovery program benefiting local governments across the nation. Roanoke's cut will be $64.5 million, a large sum when considering that the city government operates on about $300 million a year.
A community advisory committee and city staff began meeting in July to develop a draft project list. Monday, the City Council heard the proposal, offered no changes and expressed its thanks. City Manager Bob Cowell interpreted the council's reaction to signal concurrence and said he plans to begin work immediately.
Cowell described the achievement of the projects, which could involve land acquisition, design, new construction and extensive collaboration with partner nonprofit agencies, as "the real difficult stuff." He acknowledged the possibility that some projects may not materialize, in which case the city plans to have backup plans. The money is available on a use-it-or-lose-it basis and must be committed by the end of 2024.
All area localities and school systems will receive ARPA payments of varying sizes. Roanoke City Public Schools is receiving $51 million.
Roanoke's current plan, which spans 18 pages, states: "We will transform our community as we support recovery from COVID-19 and help residents, households, businesses, neighborhoods and thus the community to be more resilient against similar disruptions in the future."
Its guiding principles include serving youth, seniors, the poor, people with disabilities and working mothers; supporting hospitality and tourism businesses that are minority-owned; and addressing known disparities. Each project will be a single investment with an achievable outcome.
Each project has been assigned a cost estimate that is subject to change.
Here are the recommendations reviewed Monday, along with each one's draft funding allocation:
A project to build a "community hub" in Northwest Roanoke offering such services as a medical clinic, grocery store and restaurant ($10 million).
A project to expand affordable housing through rehabilitation and new construction. This venture is to be coupled with a classroom component to train individuals in construction and related trades ($4 million).
The construction of a new recreation center in place of either the Eureka Park Recreation Center or the Preston Park Recreation Center, both of which are more than 50 years old ($8 million).
The construction of a new facility called the Gainsboro Neighborhood Hub containing a business incubator and educational services in entrepreneurship and job skills. This facility is to have a health clinic as well ($5 million).
A project to identify the labor needs of employers and offer training to the unemployed, underemployed and youth to qualify for those jobs ($3 million).
A project to improve the local bus system by launching temporary demonstration projects such as new routes and extended hours. New bus shelters and sidewalks are to be considered as well ($3 million).
An expansion of existing anti-violence programs already underway. The city has been experiencing a vast increase in shootings ($3 million).
A project to expand access to locally produced vegetables, fruit and food ($2.5 million).
Leadership training for residents of Northwest and Southeast Roanoke to give residents of those quadrants a greater voice in heath care, transportation and child care initiatives ($1 million).
While these nine proposed projects feature prominently in the spending strategy for the federal grant, the city administration has other spending priorities as well, such as increased disaster planning. Grants to nonprofits, small businesses and arts and cultural organizations are expected to continue to be available, as will as money for pandemic mitigation measures such as vaccination and contact tracing. In addition, officials agreed to postpone decisions on spending a portion of the $64.5 million until the adoption of next year's city budget.