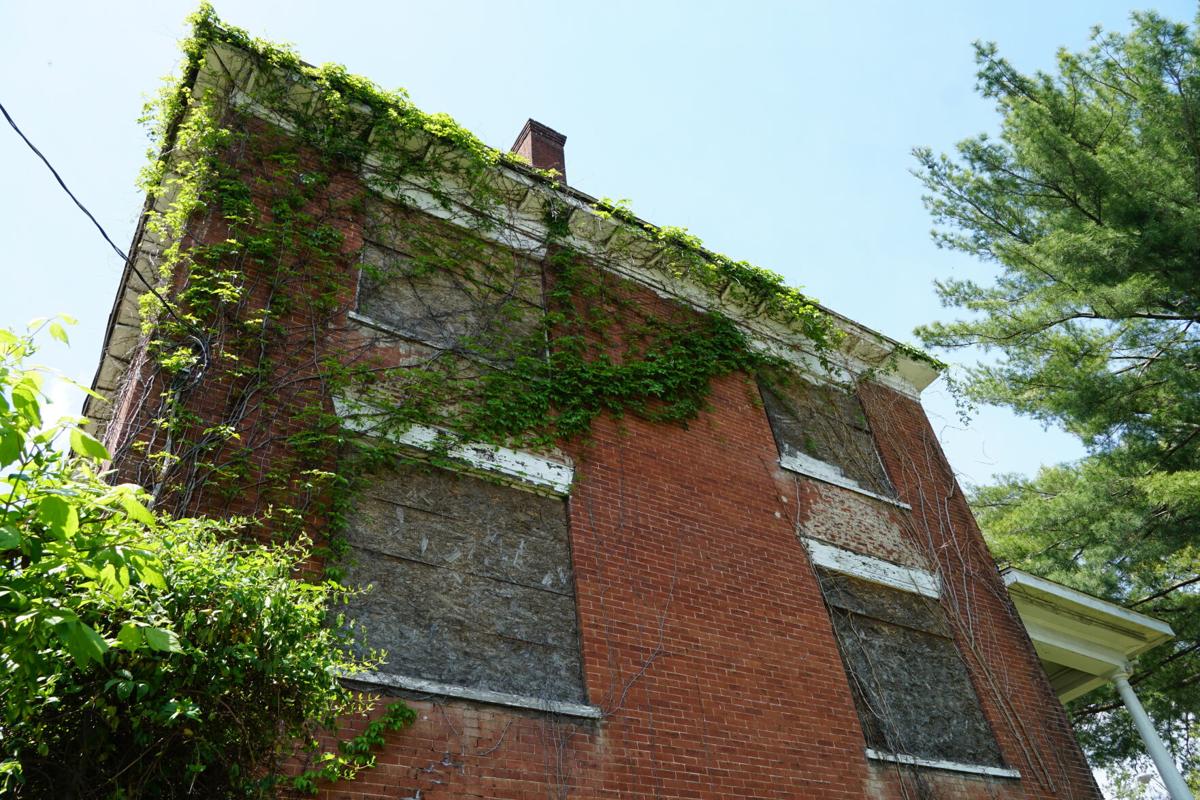 An abundance of reclaimable homes sit vacant in the Roanoke Valley and Alleghany Highlands, waiting to help fill the need for affordable living, if only someone or something would regionalize an approach to bring together those and other pieces of the housing situation, said the findings of a study from the Roanoke Valley-Alleghany Regional Commission.
Across the studied region's counties — Alleghany, Botetourt, Craig, Franklin and Roanoke — and its cities and towns — Covington, Roanoke and Salem, Clifton Forge, Rocky Mount and Vinton — one-third of all vacant housing units are classified by U.S. Census data as "vacant other," with potential for rehabilitation and reoccupancy, the 2020 study said.
"There is an opportunity to look region-wide at vacant housing units," the study said. "These units are in various states of disrepair and if targeted programs were created to fix these units and put them back on the market, some housing pressures could be relieved."
The study tallied some 6,400 units regionwide that are unoccupied due to foreclosures and other legal, personal or conditional reasons, compared to an estimated regional need of at least 5,300 rental units priced affordably for people on below-average incomes. As a definition, housing is considered affordable when it costs less than 30% of the residence's income.
"Many extremely low-income households are having to spend more than is recommended on housing costs," the study said. "This further exacerbates housing affordability and cost burden challenges."
Consultants for RVARC conducted studies specific to each locality, listing in the master document four big-picture recommendations for the region as a whole. Housing rehabilitation was one of those recommendations, and the study also called for forming some kind of regional authority to orchestrate those efforts, from Clifton Forge to Rocky Mount and the places in-between.
"A regional housing entity that is proactive in terms of joining multiple localities together for housing grants, grouping entities to promote housing rehabilitation, doing the things that you'll see in common across every one of these studies," said Bryan Hill, regional planner for RVARC and project lead for the study.
A lack of housing oversight
Overseeing housing matters in the city, Roanoke runs a redevelopment and housing authority, operating more than 1,200 public housing units, plus 200 low-income rental units and administering housing vouchers to more than 2,000 additional units, its website said.
The Council of Community Services has a Roanoke Regional Housing Network committee, which promotes discussion among that area's housing interests, many of whom informed the recent RVARC housing study. The committee is hosting its biennial housing symposium online next week.
And that is mostly the extent of housing oversight in the region, Hill said.
"In terms of other localities having housing authorities, really, they don't," he said.
Less money is usually available from the federal government for communities smaller than 50,000 people to spend on housing rehabilitation, or to tackle other housing issues, Hill said, noting that could change with incoming coronavirus stimulus cash, though there is not enough information yet to be sure.
The other two recommendations of the RVARC housing study — revisiting zoning ordinances to promote future growth needs and investing in infrastructure including roads, water, sewer and broadband — can also benefit from regional approaches, documents said. A regional entity could help hurtle barriers to meeting those needs, as identified in the study.
But who might spearhead a regional housing board's creation?
"That was what I highlighted as a major portion of this study — the regional coordination recommendation," Hill said. "We knew that the regional body most likely would be us, the regional commission, as we as we do deal with regional planning issues."
Hill said RVARC does some work already with housing rehabilitation for its smaller localities when they might apply for federal grants, and the organization could shift resources to coordinate a regional approach to housing, if the governments involved decide they want that.
"What that looks like — how proactive or involved that is — we don't know," Hill said. "I've seen in places it starts out as a very advisory type body, and then changes as localities needs and their desires change."
An immediate next step is having local governments adopt the study into their comprehensive plans, for county, town and city staffers to use as a guiding document in years to come, Hill said, because a study does little until its learnings are applied. To that end, Hill presented the Roanoke County portion of the study to its board of supervisors during a meeting earlier in April.
"One of the things I sort of charged the board with the other day was to start thinking about what things they're comfortable with in terms of implementation of the study," Hill said. "This is also something that I'll be speaking to our board about: the implementation."