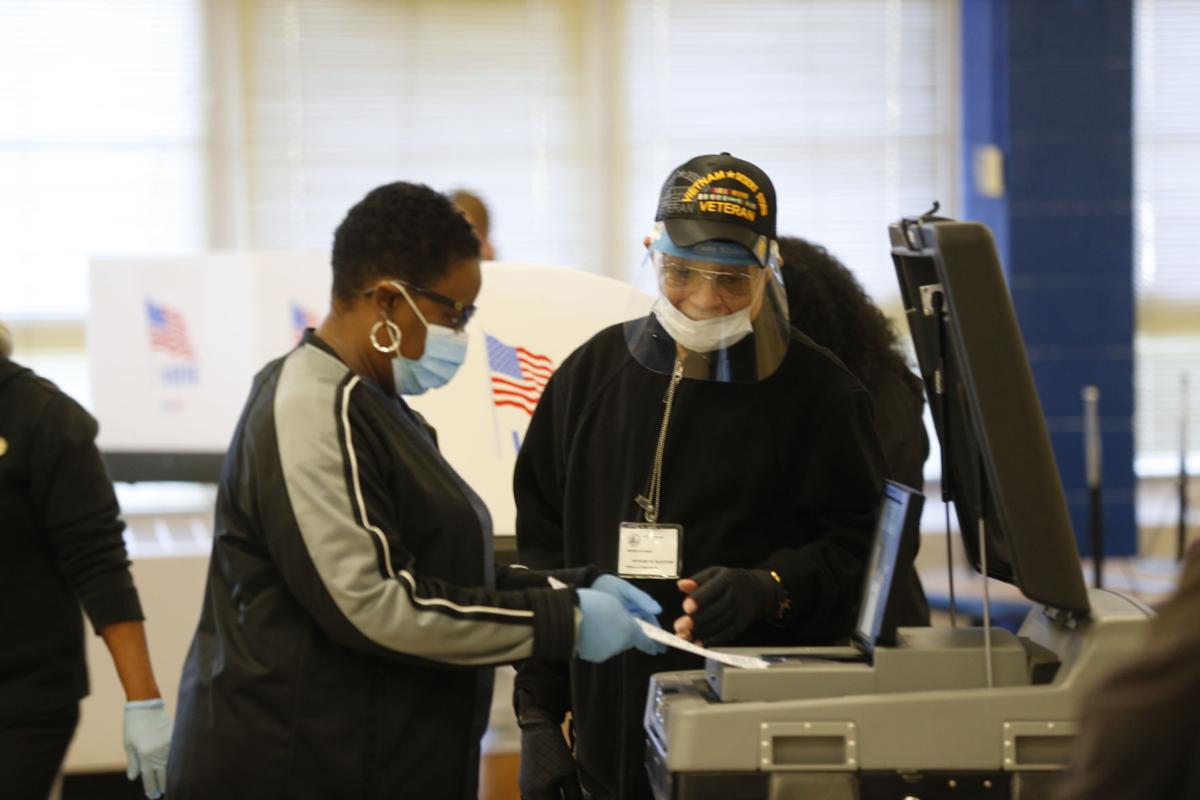 Voters who cast their ballots on Election Day won't see their voting records updated until next week, but can rest assured their votes were counted when the slip was run through the ballot scanner, the Virginia Department of Elections said Thursday.
The department sought to dispel concerns circulating on social media by voters who said that their votes weren't reflected on their state's online portal that tracks in-person and absentee ballots.
The posts have prompted hundreds of calls to local registrars, including threats, said Virginia Elections Commissioner Chris Piper. Similar social posts have cropped up in other states, including California and Wisconsin under the hashtag "#whereismyvote."
"They're getting hammered with calls and complaints," Piper said. "If you went to a polling place on Election Day, and you put your ballot through the machine, it was counted. That's it. It will be a week or so before the voter credit is applied on your voter record."
"The key piece of information is that getting your vote counted and the voter credit being updated with your record is very different," Piper added.
Concerns over the accuracy and security of the election have run rampant this election season, prompted largely by comments from President Donald Trump that go back months. In the early hours of Wednesday, the president called the election "a fraud on the American public," without citing specific evidence or concerns, and as several states were still counting ballots.
Election experts have for months said that voter fraud is extremely rare; meanwhile, election officials in Virginia and elsewhere have said they are confident in the systems they have in place to ensure that every vote is counted.
In Virginia, former Vice President Joe Biden claimed an early night victory in the contest for the White House. He topped Trump by 9 percentage points or 400,000 votes, according to unofficial returns.
Roughly 2.8 million Virginians cast early ballots in the election, either by mail or in person. An additional 4.3 million voted in person on Election Day.
Megan St. Lawrence, 29, cast her ballot on Tuesday in Powhatan and said the missing mark on her voting record prompted concern that her vote wasn't counted. She posted a screenshot of the voter record on Facebook, in a post that now has nearly 200 comments and 125 shares.
"How could we know if our vote was included in the count if they don't update it as the votes are counted?" St. Lawrence said in an interview. "It is all done electronically. ... It should update immediately."
St. Lawrence noted that some voters she's spoken to have seen their records updated while others have not.
"I didn't expect my post to get so much attention and so many shares," she said.
Piper said voters who cast absentee ballots or voted early in person would see their voting records updated first because their ballots were likely processed before Election Day.
The records of people who voted in person on Election Day will be updated starting on Tuesday, when local election officials have to finalize their vote counts. In the following days, voters should expect to see their records updated.
"Anybody who's concerned about their ballot not having been counted, I want to assure them that if they put the ballot to the machine, it was counted," Piper said.
(804) 649-6254
Twitter: @MelLeonor_