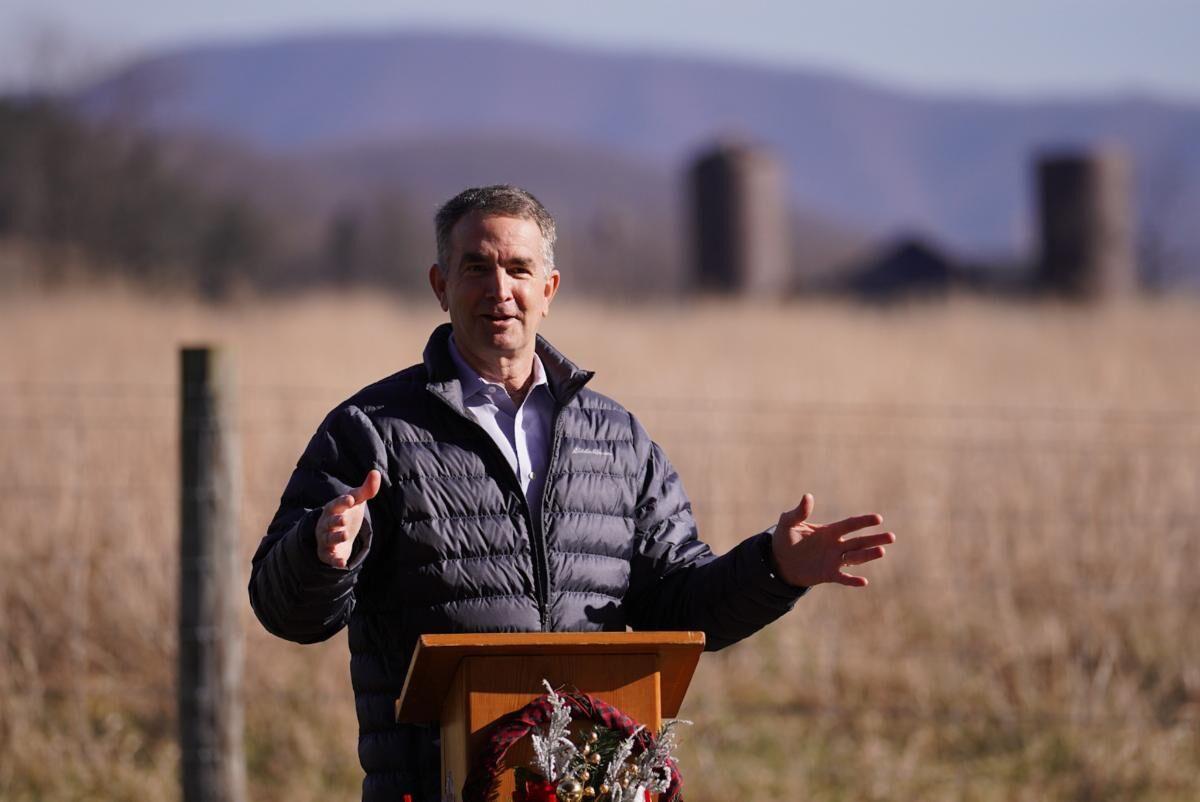 Newly awarded state and local funding will help farmers expand production of medicinal forest plants to meet increased demand, Roanoke County officials said Thursday.
Roanoke County received a $20,000 grant from the governor's Agriculture and Forestry Industries Development program, and the county is matching that amount.
Virginia Tech's Catawba Sustainability Center will administer the $40,000 effort, partnering with forest farmers to provide site assessments, technical assistance and support for high-demand plants and products such as goldenseal, black cohosh, ginseng, elderberry and ramps.
Such plants are native to Virginia, and have seen increased demand in recent years, especially since the onset of COVID-19, county documents said.
Forest plants are often foraged from wild, unmanaged populations, which can be unsustainable. Overharvesting and loss of habitat have led to a decline in the valuable species, creating opportunities for sourcing from forest farms, according to county documents.
"Roanoke and the New River Valley has a growing market for herbal and alternative medicine, a sector that has grown nationally by as much as 10% annually in recent years," county documents said. "This represents a unique opportunity for forest landowners in our region, who can sell raw material to manufacturers elsewhere, or market directly to retailers and consumers across the state."
Using the grant money, the Catawba Sustainability Center will help producers access markets and further develop a local and national pipeline of products for forest-farmed medicinal plants, according to a news release.
Funds also will enable the Catawba center to add 9 acres of land for propagation, making the medicinal plants more readily and sustainably accessible for growers, according to county documents.
"This is leveraging our partners and resources to benefit future growth at the Catawba center," said Roanoke County Economic Development Director Jill Loope. "It also supports the Catawba Valley, Catawba community and Roanoke County's goals of preserving farm property and putting it to greater use for the community."
Gov. Ralph Northam announced the grant during a visit to Catawba Sustainability Center on Thursday morning. Other counties receiving similar grants were Fauquier and nearby Pulaski.
Pulaski County's funding will go toward the creation of a Lena Huckstep Community Kitchen at the Calfee Community and Cultural Center, a news release said. The community kitchen will include space for local food producers to create value-added products and expand their businesses, as well as support cold storage for a new mobile market, providing immediate support to Pulaski citizens experiencing food access challenges.
"I commend Fauquier, Pulaski and Roanoke counties for identifying innovative ways to support local farm and forest producers in responding to immediate challenges from the current health crisis and creating sustainable industry growth," Northam said. "This assistance will go a long way in moving our recovery forward."