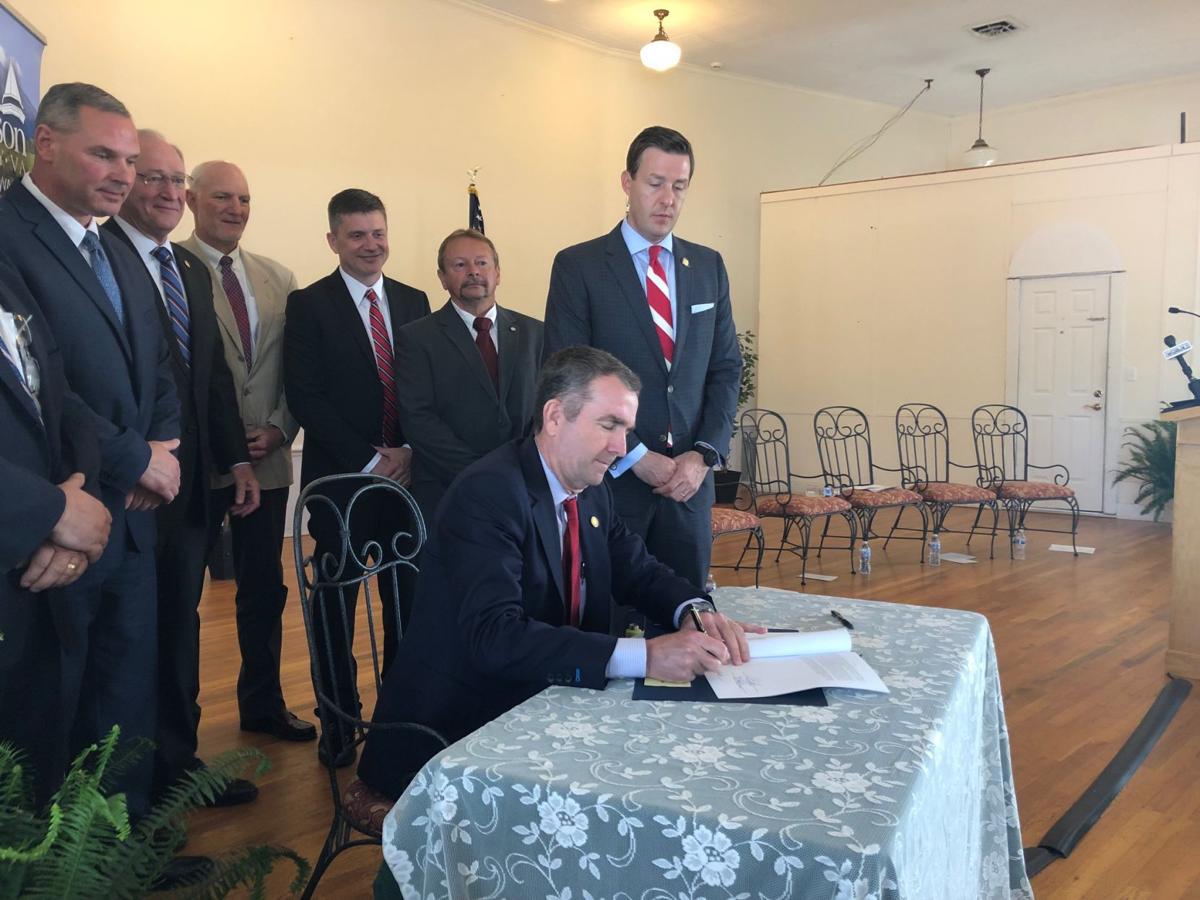 Grayson County is on its way to significantly improving its broadband access through a new project aimed at narrowing the digital divide in rural areas.
The Virginia State Corporation Commission gave initial approval for a pilot project in Grayson County to allow Virginia's two largest electric utilities — Dominion Energy and Appalachian Power Co. — to install cables that would carry broadband into hard-to-reach areas.
The pilot begins at a crucial time when many people have to transition their work and children's education to home. The coronavirus pandemic has highlighted the widespread lack of high-speed internet in U.S. homes at a time when it has become more essential than ever.
Gov. Ralph Northam, who has made broadband expansion a major priority for his term in office, signed a bill into law last year to authorize this project.
Appalachian Power and Dominion are in the process of modernizing as part of the Grid Transformation and Security Act of 2018. They are laying fiber-optic cable across Virginia to bring broadband to electric substations.
So why not have the utilities lay more for rural broadband? Del. Israel O'Quinn, R-Washington, shepherded the bill through the General Assembly to allow them to do just that.
"I'm grateful to the SCC for seeing the merits of this project," O'Quinn said in a statement. "Our schools, libraries and public safety agencies will have service, and residents will finally have the ability to perform normal everyday functions online."
The utilities will install up to 238 miles of optic cable on its utility poles in Grayson County.
The utilities will lease the extra broadband capacity to internet providers, which will provide the "last mile," which is the part of the network that connects individual homes and businesses to the broader network. GigaBeam Networks, based in Bluefield, has agreed to provide the last mile.
Grayson County received two grants totaling $1.8 million from the state to provide broadband.
The pilot project is open to all of Virginia, but it's focused on rural areas that are unserved or underserved by broadband. To participate in the program, electric utilities must apply to the State Corporation Commission, which regulates Virginia's utilities.
The legislation allows each utility to spend up to $60 million annually on the pilot program. The companies can recover that money from their ratepayers.
The pilot will last for three years. Grayson was the first locality to get approval to participate.
"The availability of high-speed internet will improve our citizens' overall quality of life," Bill Shepley, Grayson County administrator, said in a statement. "It also strengthens our business recruitment efforts by affirming we have access to what today is considered an essential service."
Get local news delivered to your inbox!
Subscribe to our Daily Headlines newsletter.