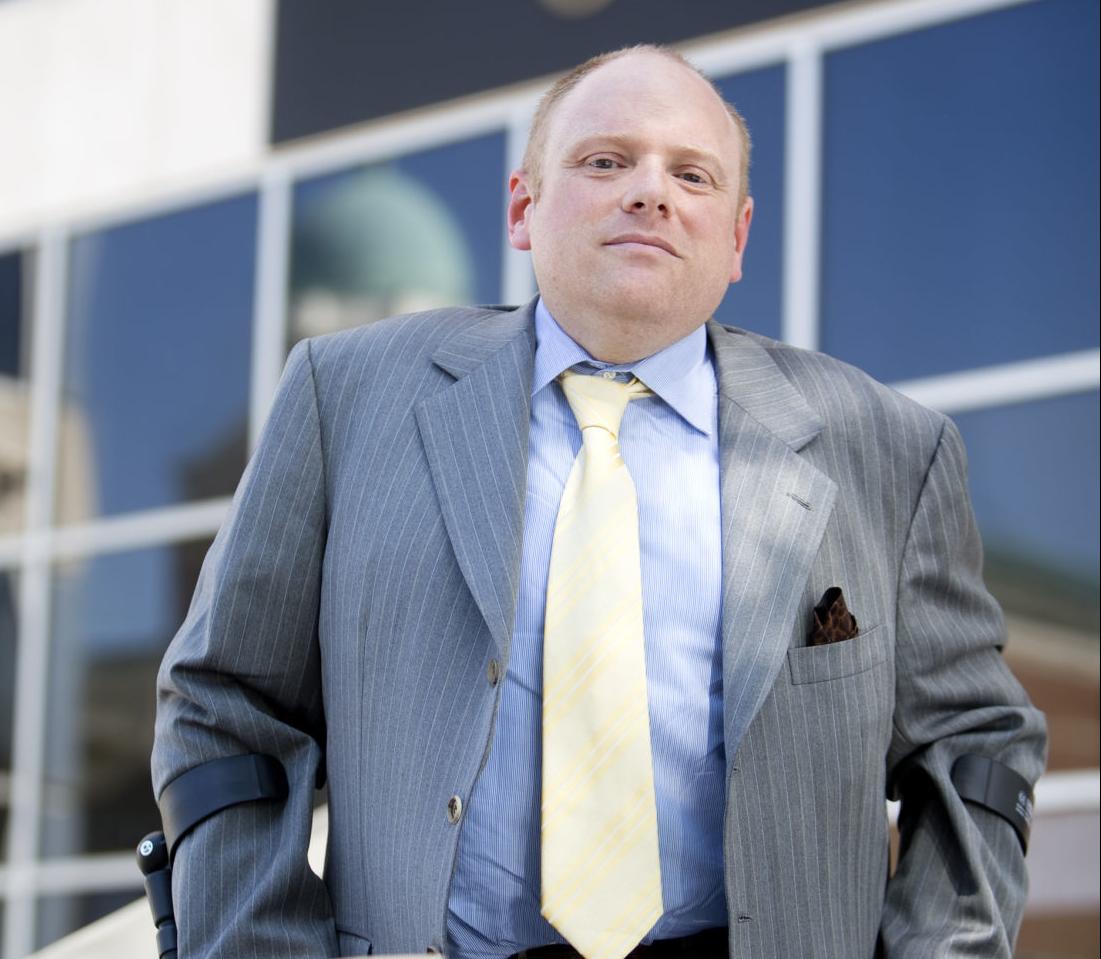 FINCASTLE — A Botetourt County General District Court judge on Monday continued the latest cases in a string of contempt of court charges against Blacksburg lawyer Jonathan P. Fisher.
Judge William Cleaveland continued the two contempt charges after a brief hearing. They will be brought before the court again in March 2020.
Cleaveland said he decided to continue the cases because he wanted to check in on Fisher, 43, to see how he was doing with his practice and his health in six months.
Fisher's attorney, John Lichtenstein, told the judge Fisher had developed a bone disease that significantly limited his mobility.
Fisher previously took many cases all over the region, so appearing in different jurisdictions, sometimes within the same day, became too difficult.
The two charges in Botetourt County stemmed from Fisher missing separate hearings, Lichtenstein said.
Fisher took the medical and psychological steps he needed to, as well as took on fewer clients in a tighter geographical area to avoid any problems in the future, Lichtenstein said.
Fisher said he also worked to develop a better system in his law office should he need to miss a hearing for health reasons.
Fisher has incurred a string of misdemeanor contempt of court charges that other lawyers have described as extraordinary.
Most of the charges relate to not showing up to court on time, although in March Fisher was fined in Floyd County for a dispute that included swearing at a prosecutor and threatening to sue the commonwealth's attorney's office.
In August, Fisher appeared in Salem Circuit Court to appeal a contempt conviction from March in the Salem General District Court. Judge Chris Clemens took the case under advisement for 22 months, so that it could be dismissed if Fisher's performance improves.
Fisher's contempt citations also include cases resolved in Roanoke County in 2011; in Botetourt County in 2014; and in Roanoke County, Amherst County and Alleghany County in 2018. This year he resolved contempt cases in Pulaski County, Floyd County, Montgomery County and Roanoke.
Every case has been dismissed or taken under advisement except for the Floyd case.
"Mr. Fisher has taken important steps in these regards," Lichtenstein said in a statement. "He has deep respect for the Court, and he continues to work hard on behalf of his clients. He is grateful for the Court's ongoing consideration."