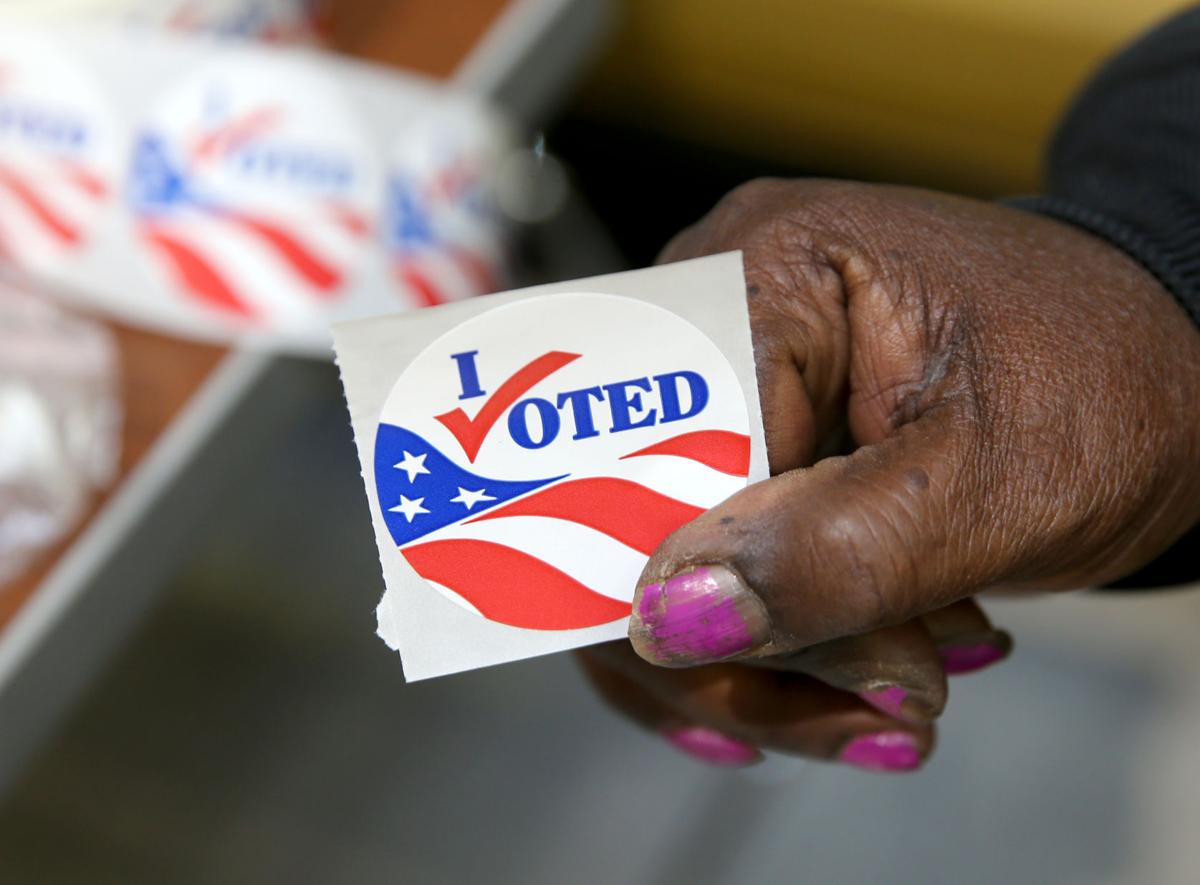 A federal judge granted a request from the League of Women Voters of Virginia to waive the requirement that a witness sign absentee ballots sent in the mail for the June primaries.
The American Civil Liberties Union filed a lawsuit against the Virginia State Board of Elections on behalf of three voters and the League of Women Voters in U.S. District Court in Lynchburg. The ACLU argued that the social distancing guidelines recommended during the coronavirus crisis could force absentee voters who live alone to choose between not voting or risking their health by asking another person to come to their homes to witness their signatures.
Under state law, any voter who submits an absentee ballot by mail must open the envelope containing the ballot in front of another person, fill out the ballot and then ask the witness to sign the outside of the ballot envelope before it is mailed. Virginia is one of 11 states that require witnesses for absentee voters.
"In ordinary times, Virginia's witness signature requirement may not be a significant burden on the right to vote," U.S. District Judge Norman Moon wrote in his opinion. "But these are not ordinary times. In our current era of social distancing — where not just Virginians, but all Americans have been instructed to maintain a minimum of six feet from those outside their household — the burden is substantial for a substantial and discrete class of Virginia's electorate."
Republicans will pick a U.S. Senate nominee in June. Primaries for the U.S. House of Representatives include Democrats in the 5th Congressional District — which includes Franklin County and part of Bedford County — choosing a candidate to compete in the November general election.
The Republican Party of Virginia tried to step in last week to maintain the witness requirement, arguing that removing it would harm the integrity of the June 23 primaries and increase the risk of votes cast by people who are not permitted to vote.
An attorney for the party said he was unaware of any quantitative data "one way or the other" on the efficacy of witness requirements, according to the opinion.
Studies show that all forms of voting fraud are very rare in the United States. There are slightly more instances of voter fraud with mail-in systems than in-person voting. But studies show that states that do more mail-in voting have less fraud than states that only do voting by mail irregularly.
Advocates for expanded voting rights wanted to have the witness requirement suspended for all of the 2020 elections.
Attorney General Mark Herring, a Democrat, worked with the plaintiffs to reach an agreement last week that Virginia would not require witnesses for mail-in ballots for the June primaries.
"No Virginian should ever have to put their own health and safety at risk to exercise their right to vote," Herring said in a statement. "Now, susceptible Virginians will not have to jeopardize their well-being and violate social distancing measures to cast their ballot by mail."
The Virginia Department of Elections is encouraging people to submit absentee ballots in the June elections to prevent the spread of COVID-19 at polling places. Voters can choose reason "2A My disability or illness" on their absentee ballots.